A NON-STOP STORY
George Harvey, designer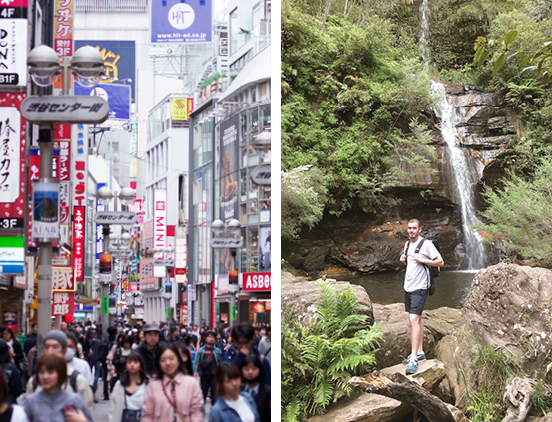 Having been creative from an early age, George completed a Foundation in Art and Design at Camberwell College of Arts, London and later graduated with a degree in Graphic Design from the University of Brighton. Leaving Brighton with a passion for print design and a hefty portfolio of screen prints, he spent a number of years developing his professional skills at design practices in both London and Melbourne. In-between, George travelled widely in Japan and Australia, discovering the cultural eccentricities of East Asia and exploring the ecological wonders of Oceania.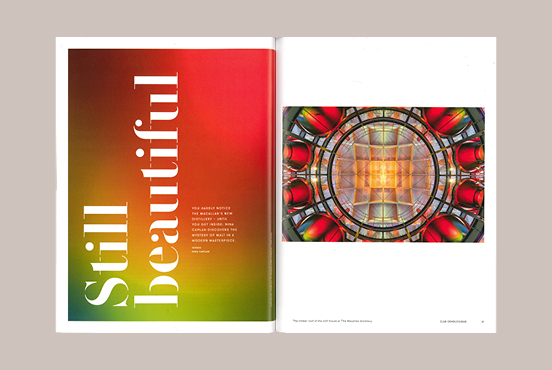 Experience gleaned in magazine design (above) and working with architects (below) further strengthened George's competence.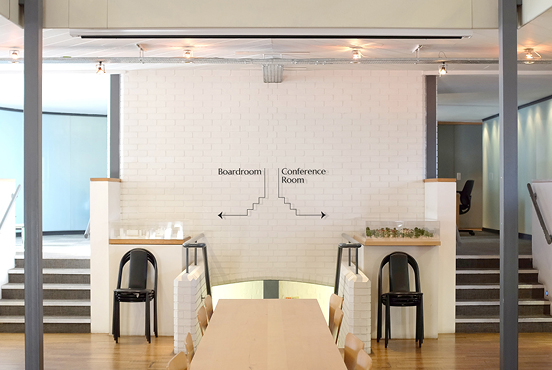 Since joining Atelier Works, George has been working on some large-scale environmental projects; a 25 metre-long window frieze on a local landmark building, an internal wayfinding system for a leading academic research centre, and a swimming-pool wall installation for a prestigious members' club. Squeezed in-between, George has also been working on important projects for King's College London and the Royal Mail. It's been a busy time with site visits, press passes at the printers and quite a few client meetings. The idea that designers may spend most of their time desk-bound has certainly not proven to be the case.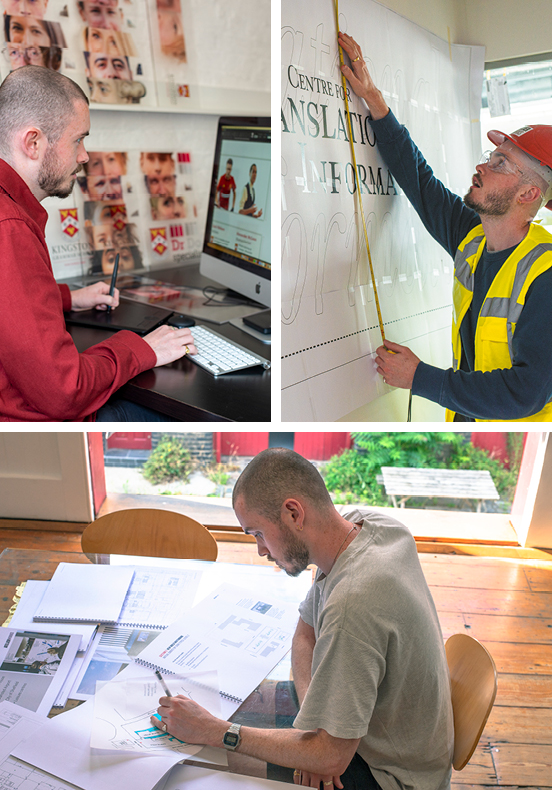 Outside work, George doesn't sit still. Cycling, long-distance swimming, woodworking and noodle-making fill his days — the highlight of the week being a Thursday, when he bakes his sourdough bread.