FINANCIAL TRANSPARENCY
Grant Thornton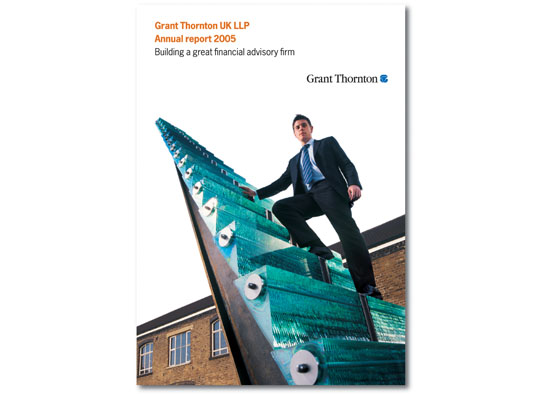 Having managed and refreshed their global brand identity for over 5 years, the challenge of the UK annual report was one we relished. But the world of accounting had changed since the Enron scandal and the resultant Sarbanes Oxley agreement, designed to prevent conflicts of interest between client advisors and client auditors.
Although not involved in the scandal, Grant Thornton's business was affected by the new legislation, so our approach had to be sensitive. Our unique position had allowed us an insight into both sides of their auditing and advisory businesses, making a virtue of their diverse and sometimes unconventional approach. The simple idea of TRANSPARENCY appeared, as a reassurance to clients and as 'nothing to hide' statement in a climate of uncertainty.
But how to communicate this in the 'Grant Thornton' way, without looking like cheesy accountants? Glass artist Danny Lane agreed to feature some of his pieces - refined, elegant and thought-provoking - each leading a statement on themes such as integrity, corporate responsibility, an unconventional approach.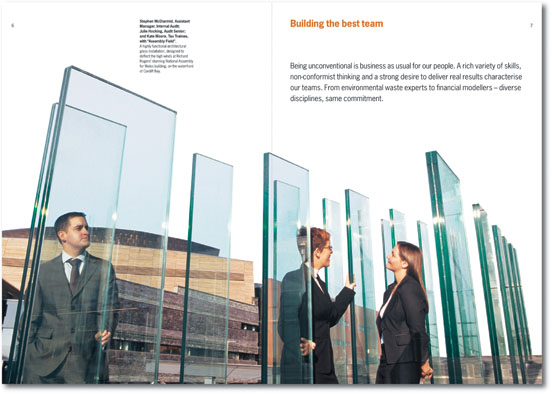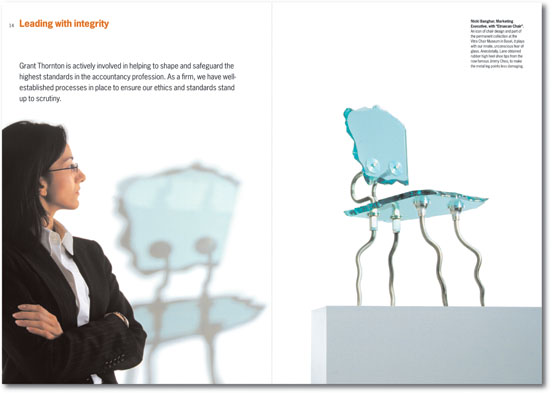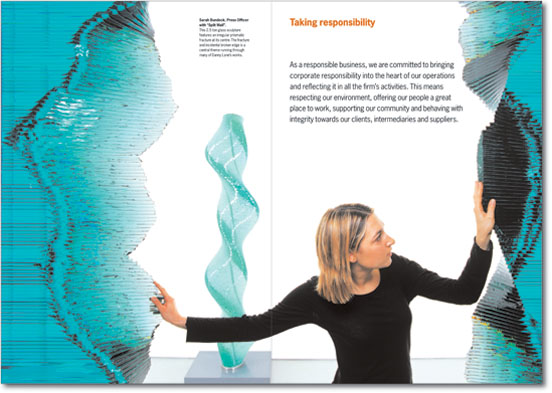 The strength and beauty of the art in such a context is both surprising and powerful, positioning Grant Thornton's UK operation as a dynamic member of this global top 5 player.


Related project: Global Uptake