NOISE ALL NIGHT
Wilton's Music Hall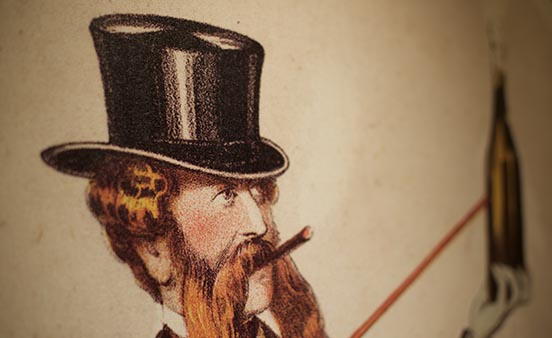 The Victorian music hall was a briefly lived phenomenon from the early 1800s to the advent of cinema in the 1890s. They were a development of a simple bar or pub, with food and entertainment added. The entertainers got louder, and so the publicans put them in a separate room, and then gave them a stage, and before you know it, music hall had been invented.
The bill was always mixed, a blend of music, comedy and circus; balladeers, trapeze artists, comedians, magicians, can-can dancers, comic singers. It was about tickling all tastes, never being predictable, and if something is boring: go buy a drink. This blend survives to this day in "variety" shows, such as Britain's Got Talent, and even in the mix of comic banter, serious moments, amazing revelations, and songs on almost every evening chat show. The licencee made money primarily from drink and food, the entertainment was a draw for the biggest, thirstiest, hungriest possible audience. When music halls gave way to cinema, some turned into cinemas, some became dance halls, variety theatres, music venues, anything the public seemed to want in the greatest numbers.
We recently worked with Wilton's, London's last surviving music hall, that is still a music hall, with mixed performers. It was a bar with entertainment from the 1700s, serving mostly sailors from the nearby docks, but the current grand music hall with fiery chandeliers and decorative paintwork and coiled iron posts was built in 1859.
We allied with historian Jacqueline Riding, together we planned and wrote and picture researched and designed an exhibition in one of the ground floor rooms, painting a picture of Wilton's founder and its myriad performers. The design is deliberately pitched between a modern and a Victorian sensibility; an eclectic mix of different decorative and three-dimensional typefaces so beloved of the Victorian eye, sitting within a strict modern grid.
The panels are the shape, tall and thin, of music hall bills, and coloured to sit well with the building's greying mortar and putty coloured woodwork.
We also designed the give-away book that describes the hall's founding, development, hey-day, sad decline, and miraculous revival. Again, we mixed two contemporary tastes, that of nineteenth century Britain with that of the twenty-first: play and exuberance within a disciplined framework.
As the great song says:
The way I gained my title, 's by a hobby that I've got
Of never letting others pay, however long the shot;
Whoever drinks at my expense are treated just the same,
From dukes, lords,to cabmen down,I make them drink champagne
For Champagne Charlie is my name,
Champagne Charlie is my name;
Good for any game at night, my boys,
Champagne Charlie is my name,
Champagne Charlie is my name;
Good For any game at night, my boys,
Who'll come and join me in a spree?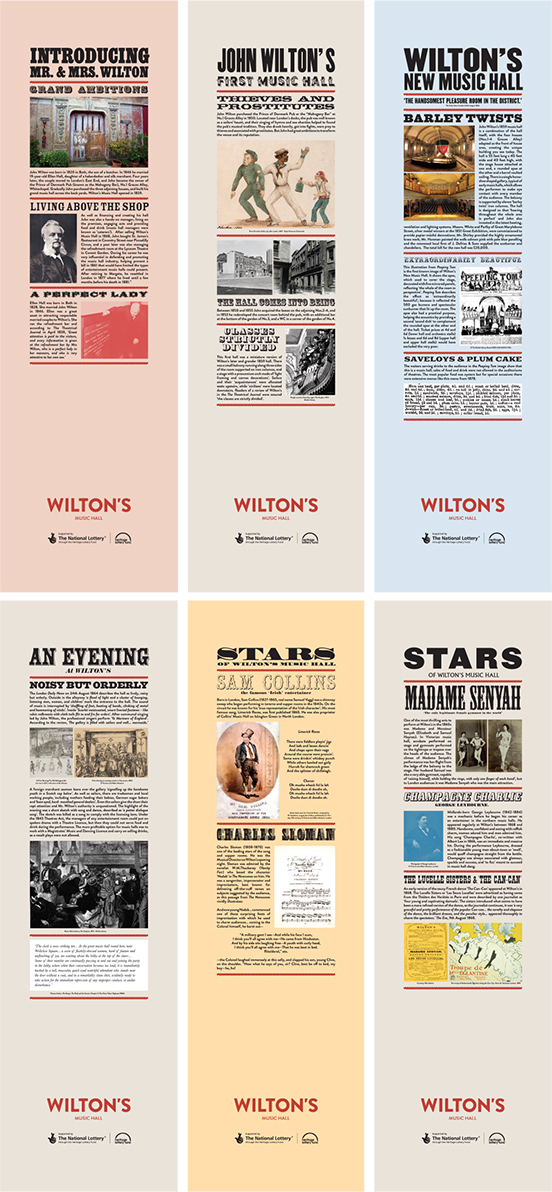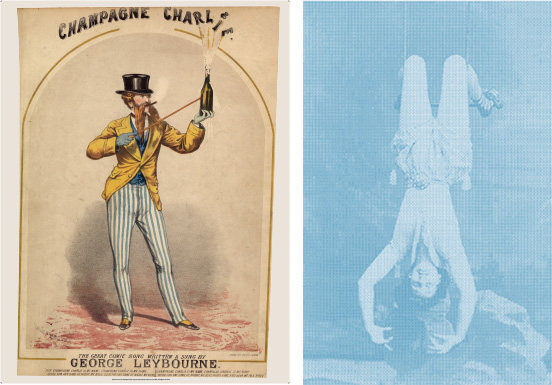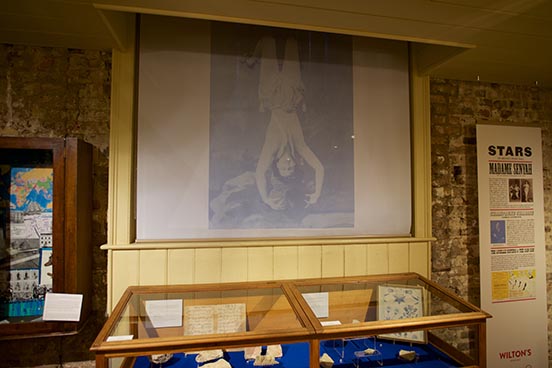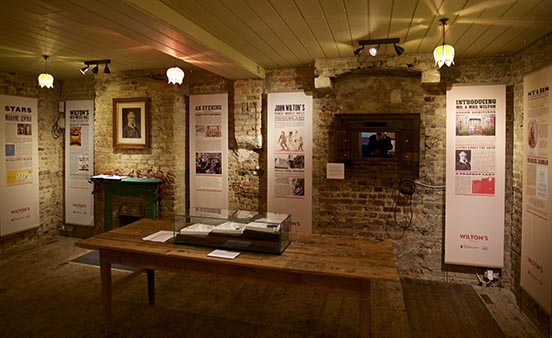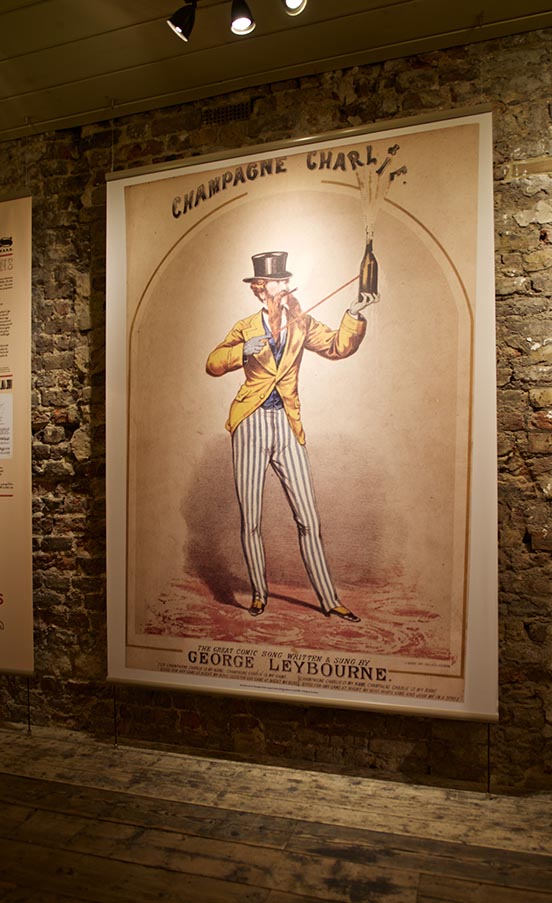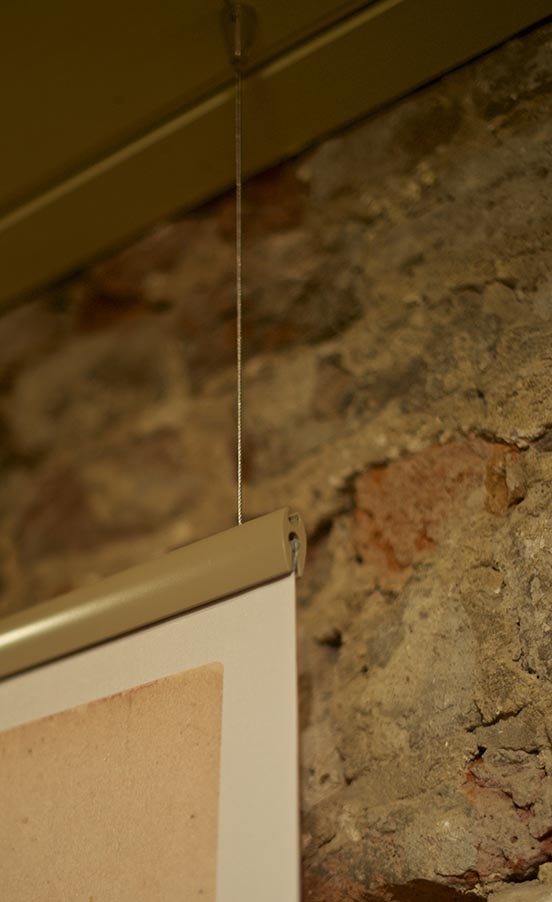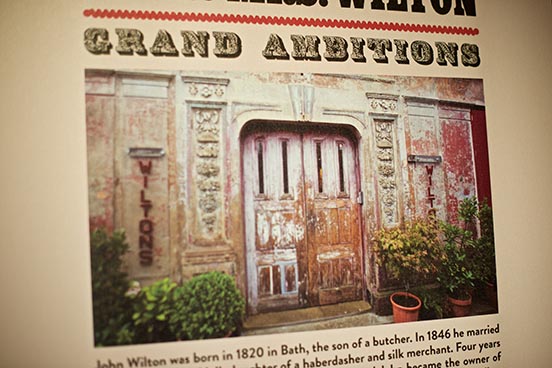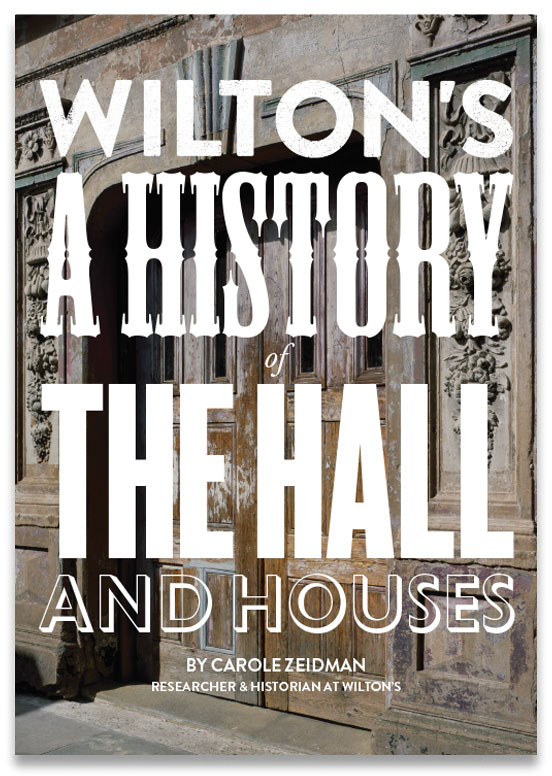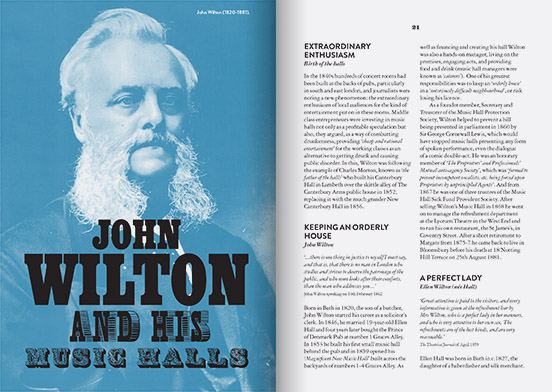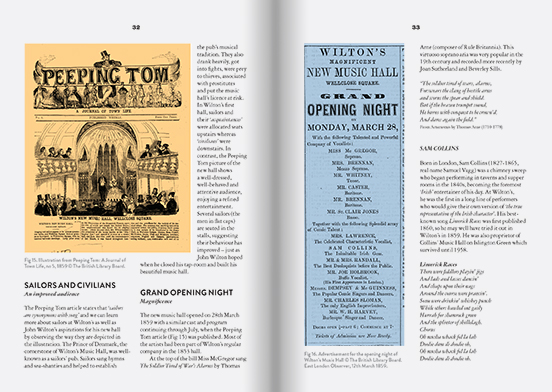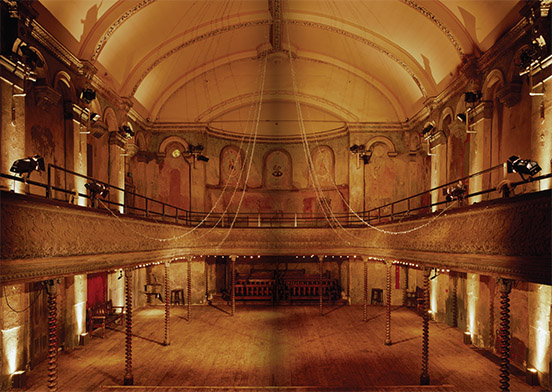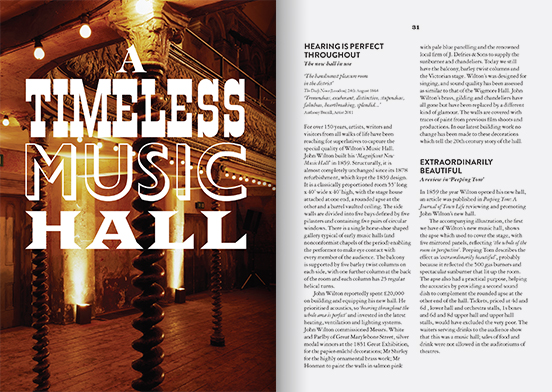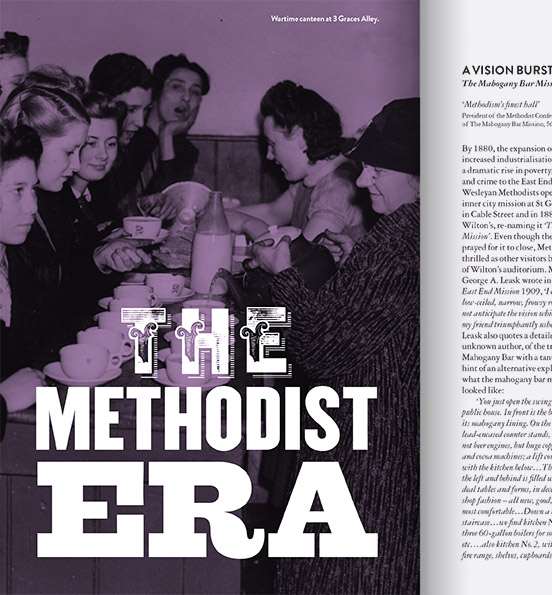 Related projects: Journeys through Time, Portico Timeline