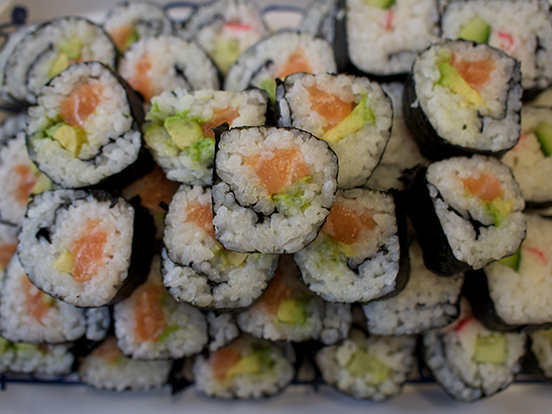 A Maki rolls mountain.
One in a series. Roughly once a month, jobs allowing, we have lunch on a Friday, teaching ourselves some new dish, some new cuisine. After Darren's successful Yo Sushi course in how to roll maki, he taught us. Washed down with warm sake.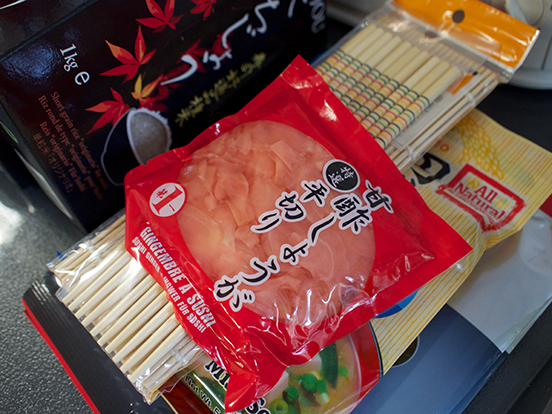 Sushi-making kit.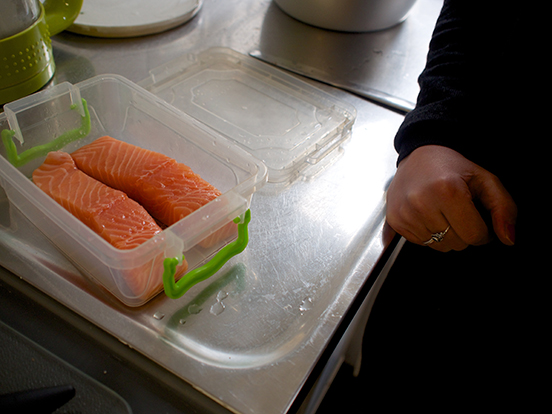 Fresh salmon ready to be sliced.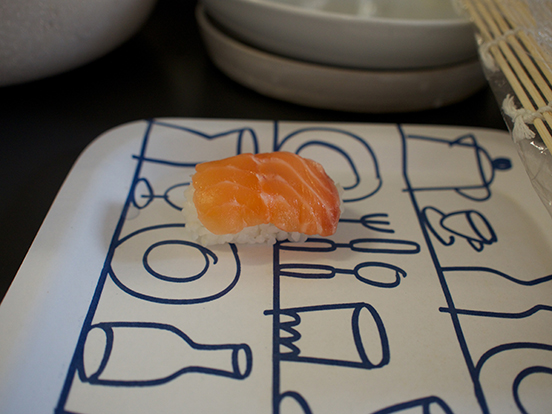 A lonely salmon nigiri.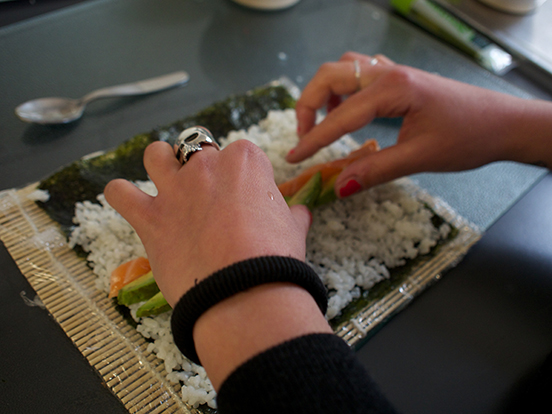 Rolling the maki.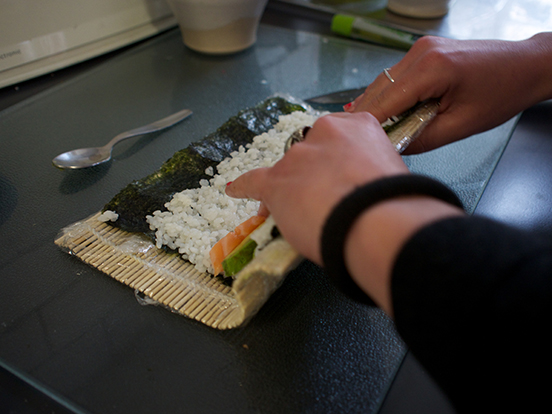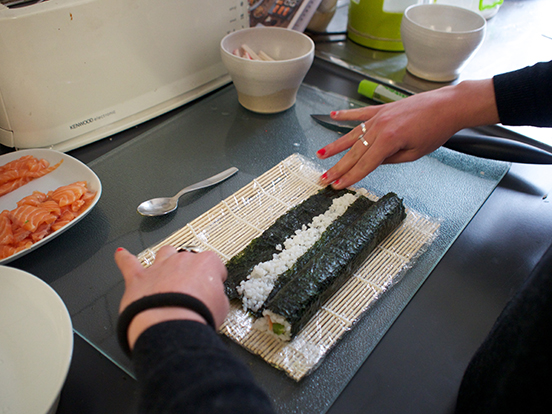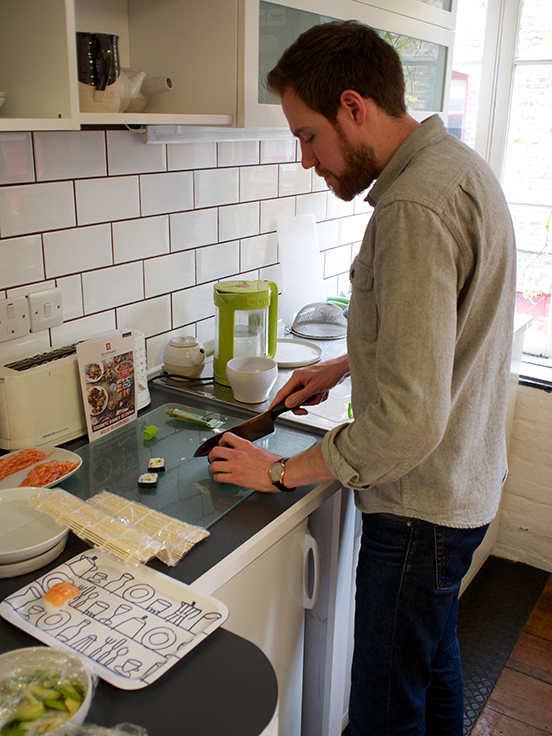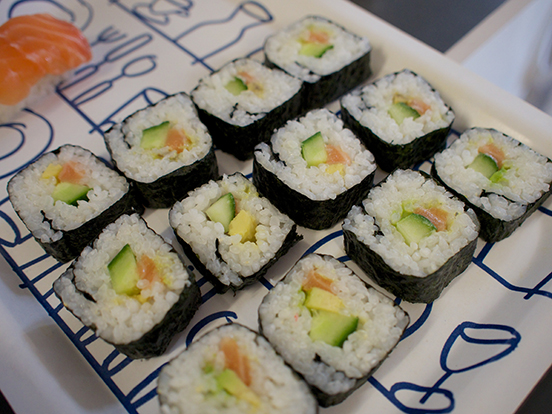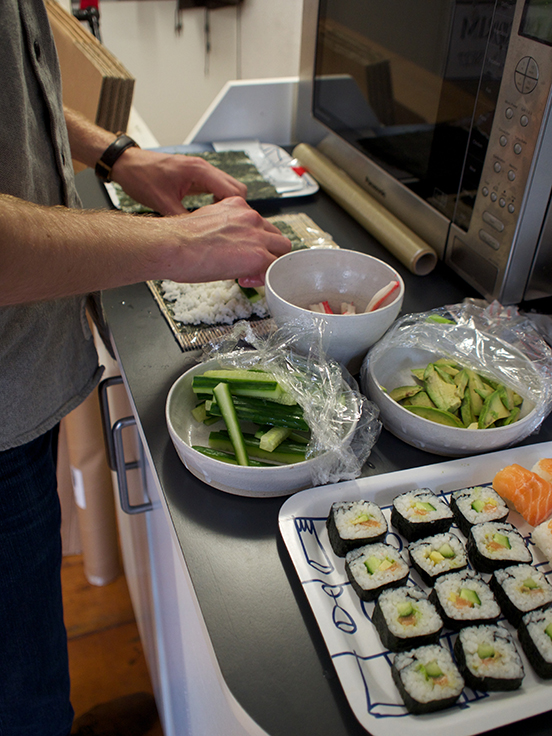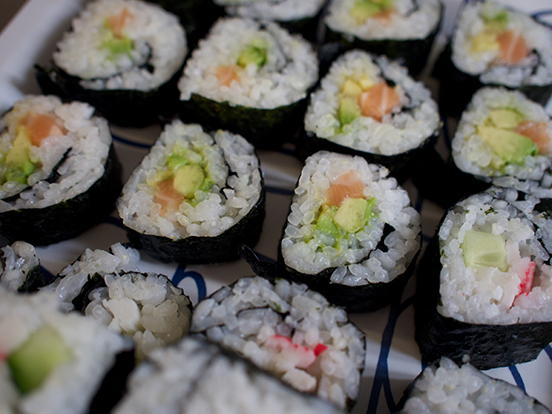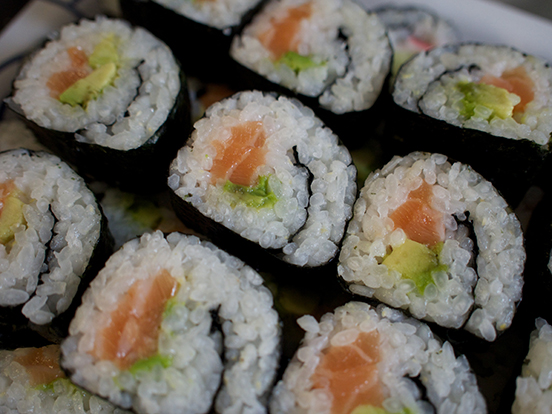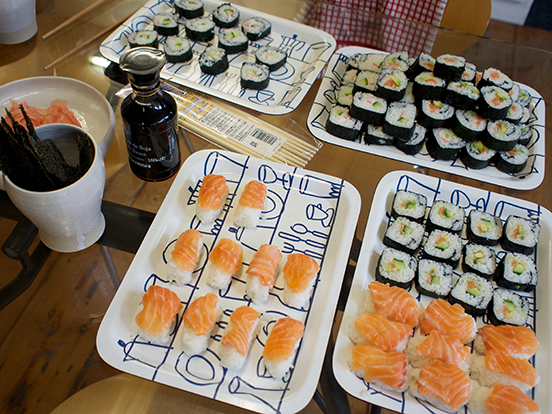 Maki and nigiri feast!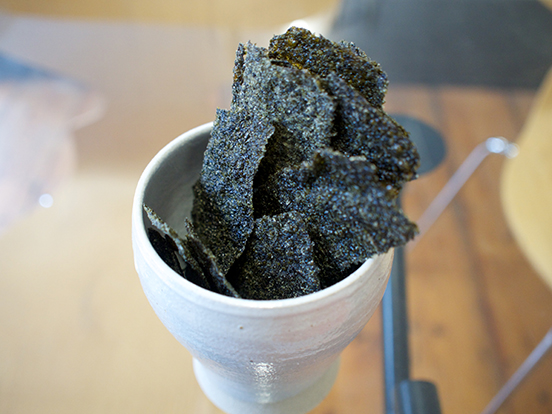 Sea weed crisps.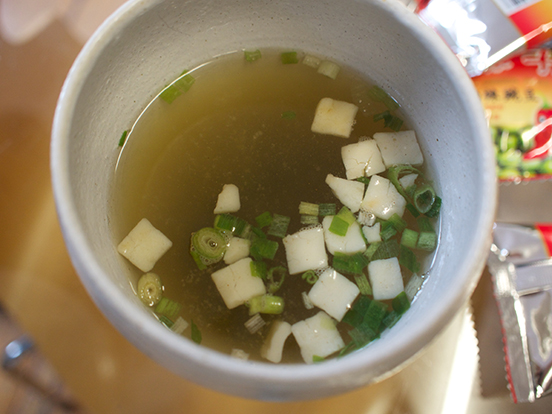 Miso soup.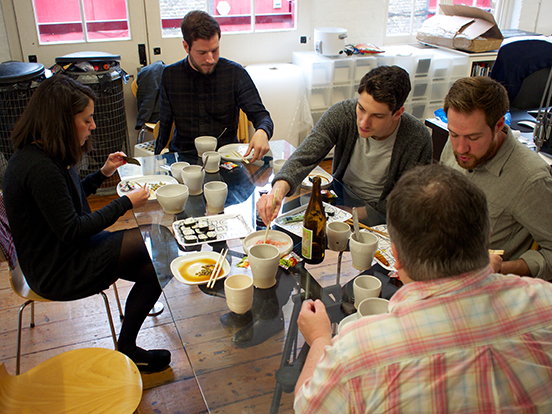 戴きます (*Itadakimasu) = Enjoy the meal.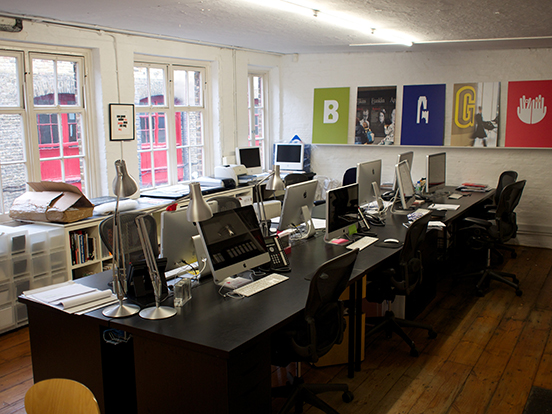 Empty working stations.