CULT WATCHES
Merrell Publishers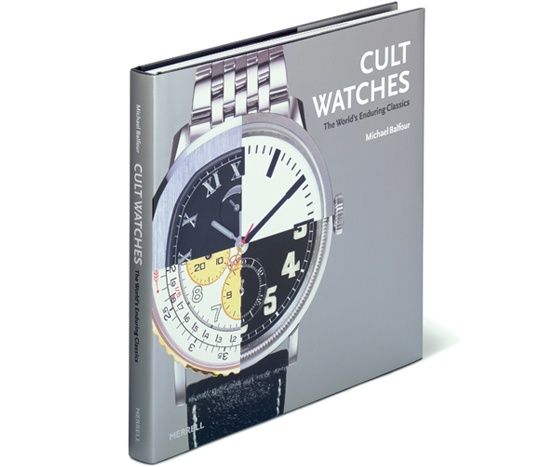 Wristwatches have become engineering marvels and are now sought after by the discerning wearer and collector. 'Cult Watches' presents the top 30 brands that have achieved cult status, from the Rolex Cosmograph Daytona and Cartier Tank to the Ingersoll Mickey Mouse watches and the quartz revolution Swatches. The book includes accounts of the great horological innovators and the future contenders for cult watch status.
192 pages, hardback and paperback, 25.6 × 25.6cm.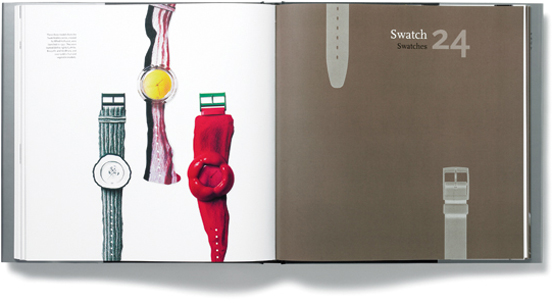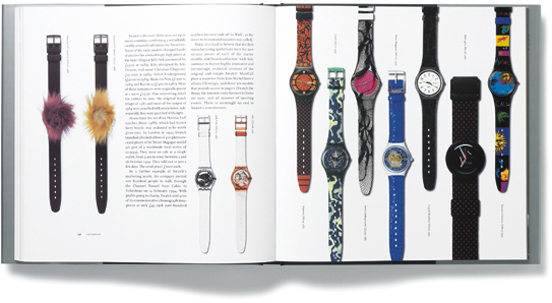 Each watch is introduced with a monochrome title page; a contrast with the colourful cut-outs set on white backgrounds elsewhere. The page layouts are lead by the spirit of each watch. Here, the anarchic and experimental Swatches resulted in lively page spreads.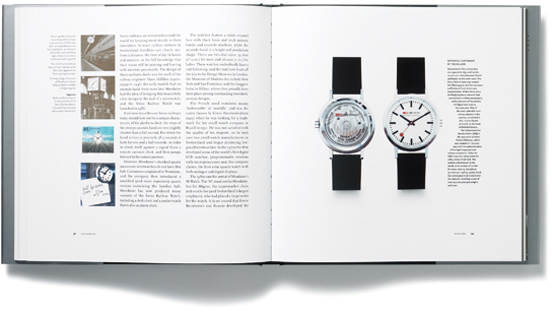 Mondaine's Official Swiss Railways timepiece inspired us to craft some simple Modernist shaping of the text around the watch.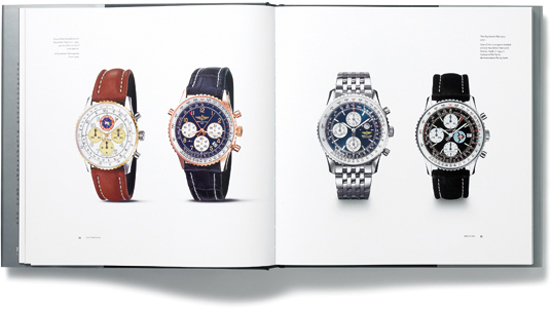 These timepieces were so beautifully complex we kept our page layouts simple so that watch lovers could admire them.