LOUNGE CHAIR
Merrell Publishers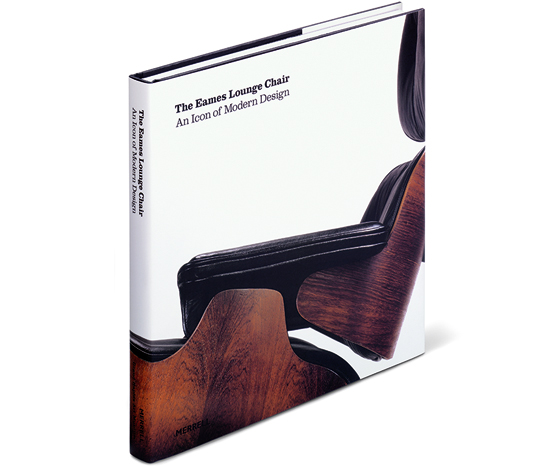 First manufactured and sold in 1956, Charles and Ray Eames' leather-upholstered rosewood-veneered Lounge Chair (with matching Ottoman), is now a Twentieth-century design classic.
We'd often hankered after one in the Atelier studio but a paucity of funds and space meant that our dream remained firmly a dream. When Merrell Publishers asked us if we knew about the Lounge Chair and "Would we like to design the definitive book?", we didn't think twice. We couldn't have one but having the definitive Lounge Chair book in our library seemed the next best thing.
Published to coincide with the Lounge Chair's fiftieth anniversary and a major exhibition at the Grand Rapids Museum, Michigan.
192 pages, hardback, 25.6 × 25.6cm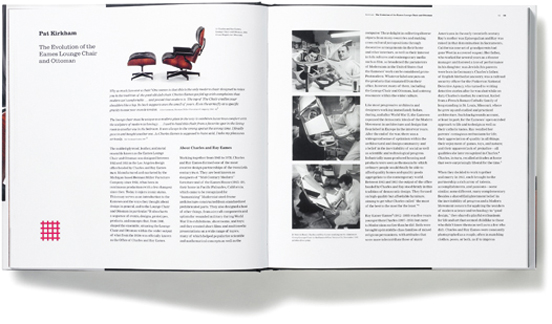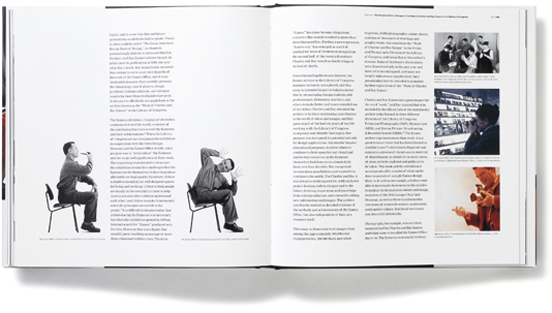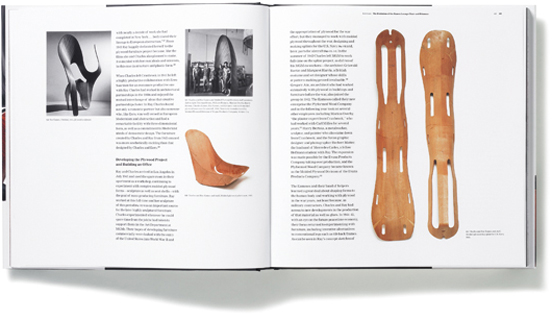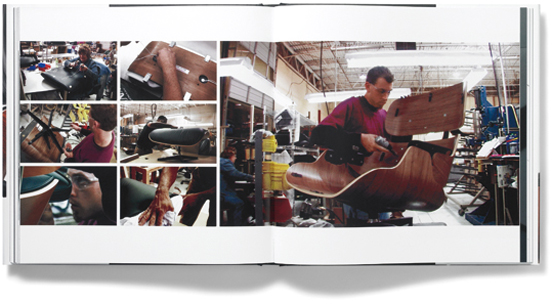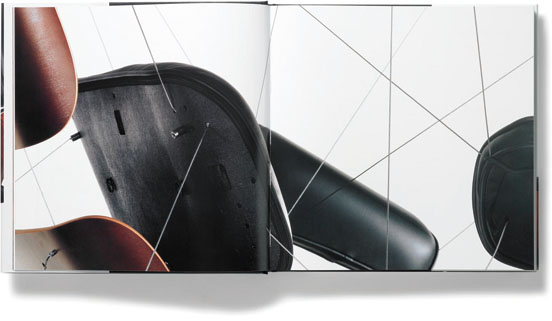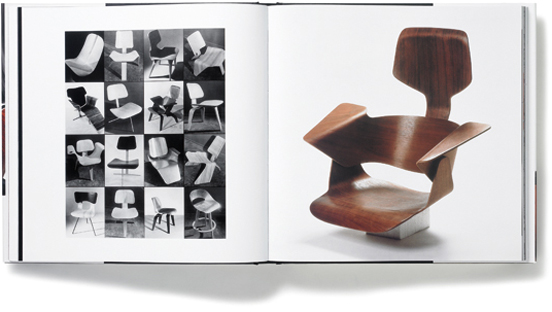 Some of the five authors were busy curating the Grand Rapids exhibition and we were warned that as a consequence, their text would be supplied very, very late. Without the text it is difficult to design any book — we had no idea how many pages to allocate to the authors. Our solution was to design the book with a flexible picture essay in the centre. Images could easily be added or removed when the final text eventually arrived. This is a pragmatic design which hopefully goes unnoticed by the reader as they are wowed by the wealth of great archival imagery and empirical text.