YEAR BOOK 2007
Royal Mail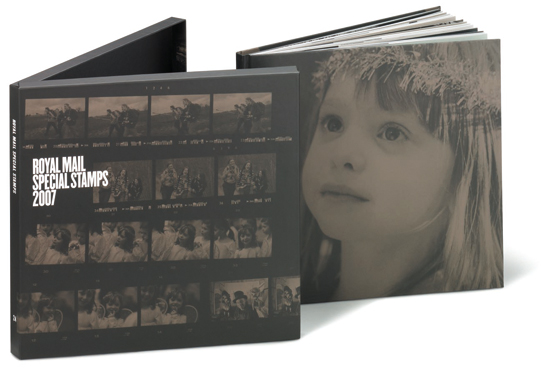 The Royal Mail Special Stamps year book has been published annually for more than 20 years, and this project still remains a landmark commission for any designer. When Atelier was asked to produce the 2006 year book it was a special moment for us. To be commissioned again in 2007 was a remarkable accolade — but also very worrying. How could we top our previous year book?
The 2006 edition was a lavish creation full of celebrity interviews. Full-page colour photos were set opposite text-heavy pages gilded with metallic inks. Philatelists had come to expect something 'special' from this 'special stamp' year book, so we had to develop a very different approach for the next issue. We commissioned the photographer Phil Sayer to travel the country and capture our featured interviewees. This time we focussed not on celebrities but on members of the public who had some relationship with the stamps' themes. As Phil's wonderful black-and-white photographs trickled in to our studio during the early months of 2007, layouts responded to his images; the page spreads became tonally restrained, a cool grey prevailed, and each new theme was announced with the biggest type we could fit on the page.
The year book was printed in a numbered limited edition of 21,420 copies. It is a high-quality production for collectors of modern British stamps as well as for the non-collector with an interest in the British way of life, popular culture and history.
64 pages, full colour, hardback with slipcase, 26 × 24.4cm.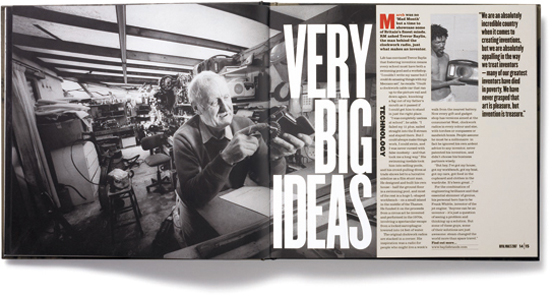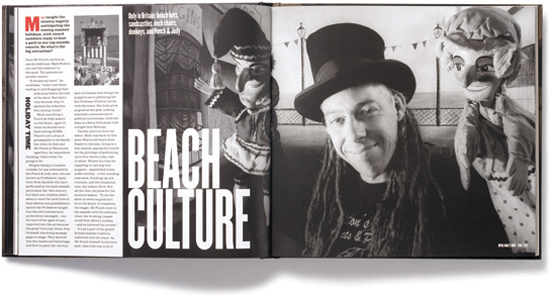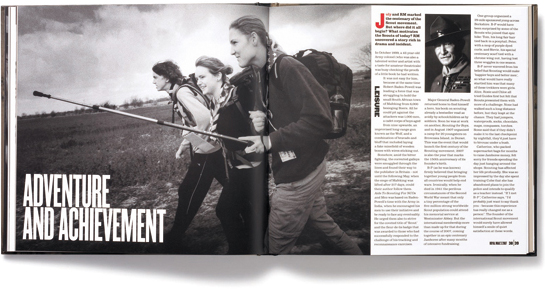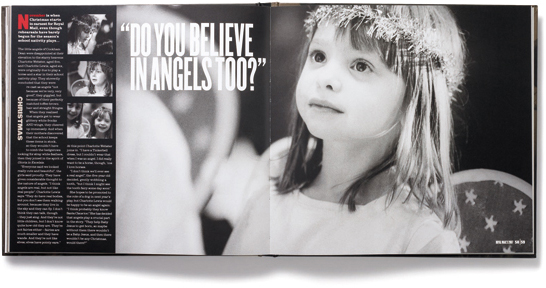 Almost without our knowing it, the year book took on a life of its own. One by one we received photographs from all over the country; an inventor in his shed, a professor of Punch and Judy, some rambling girl guides, and an angelic child. The layouts were transformed by the surprising people of Britain.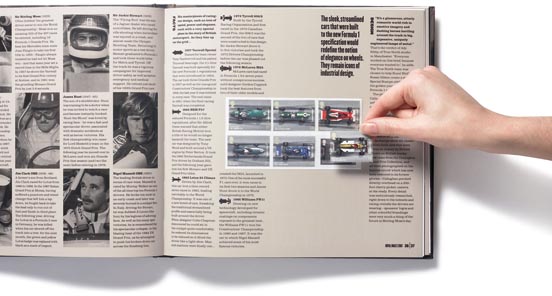 With the year book designed in a palette of restrained warm grey and featuring black-and-white photography, the Royal Mail's stamps stand out as the main spots of colour when presented in special clear-fronted mounts.


Related project: Royal Mail Special Stamps 2006, Royal Mail Special Stamps 2016