YEAR BOOK 2016
Royal Mail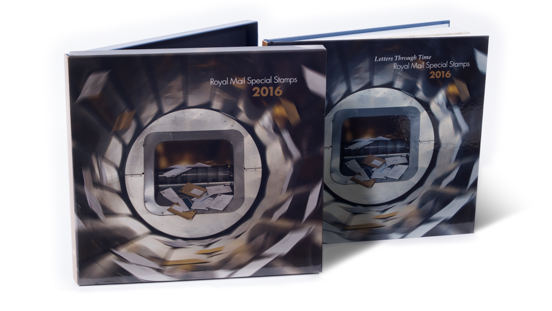 Our first special stamp book was designed over a decade ago and this 2016 edition was our third for the Royal Mail. It was an honour to be commissioned again, particularly as it marked the Royal Mail's 500th anniversary.
A Royal Mail year book includes all the special stamps issued the previous 12 months and sets them in context. The background to each stamp subject is explored in depth, and the designers explain how the set evolved. Creating this book required meticulous research, a design that is rich and immersive, and a theme that unifies the whole book, making it both a pleasurable read and eminently collectible.
What theme could link the Royal Mail's quincentenary with the Polar explorer Shackleton, Shakespeare, The Queen's 90th birthday, some quirky animals, the First World War, Pink Floyd, Beatrix Potter, humanitarians, Capability Brown, the Great Fire of London, Agatha Christie, Mr Men & Little Miss books, and... Christmas?
To begin with, this assortment of unrelated subjects was our greatest challenge, but as the Royal Mail's 500th anniversary presided over all considerations, an obvious theme emerged. All of our subjects had recourse to letter-writing and the Royal Mail has been delivering letters for 500 years. The link was letter writing. And what better theme could there be for a philatelist?
The layout of each spread was determined by the featured letters. We attempted to nonchalantly 'throw' the letters onto the page and design the spreads around them. In practice, no letter fell just right, so some subtle 'nudging' was required to ensure the writing was legible, the points of interest could be easily read, and the proportions of the letters didn't dominate the spread. All of these factors lead to each spread being different and page after page appear jumbled — just as in a sorting office. This is just the sort of delving and exploring that stamp collectors enjoy. It is a book to rummage in and to discover the surprises.
64 pages, full colour, hardback with slipcase, 26 × 24.4cm.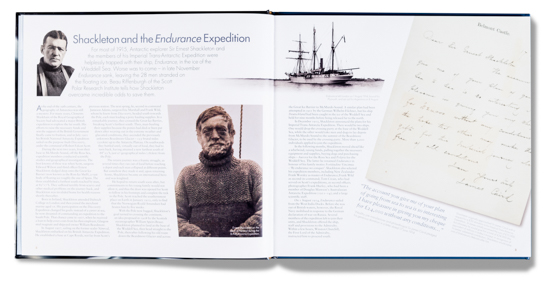 Perfectly simple, or so we thought. It took us months to source original letters that related to each of our subjects but it was certainly worth persisting. Some of the most interesting letters that we discovered included Shackleton's letter to his wife after he had rescued his stranded men: 'Not a life lost and we have been through hell,' he reports.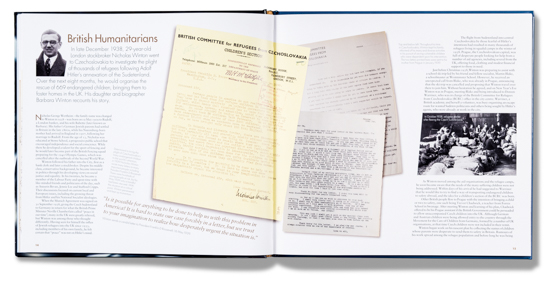 Another was from Nicholas Winton, the diplomat and humanitarian who organised the Kindertransport for hundreds of Jewish children escaping Czechoslovakia on the eve of the Second World War. His 1939 letter to President Roosevelt pleaded for help from the United States, which sadly was not forthcoming.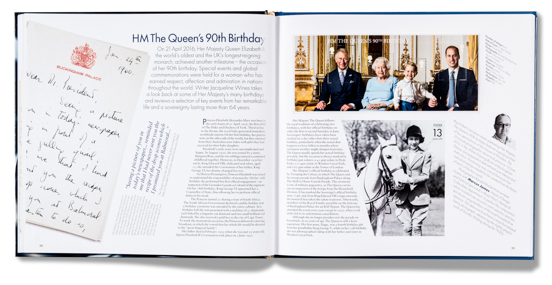 Reaching across the Atlantic 21 years later to another president, this time Eisenhower, The Queen scribbled down her personal recipe for scones on Buckingham Palace paper and sent it to the White House.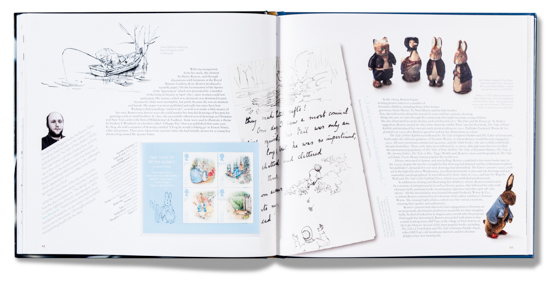 Beatrix Potter's 1893 letter was sent to a sick child to cheer him up. Having run out of things to say, Potter began to sketch out a short story with pictures of four little rabbits called Flopsy, Mopsy, Cottontail and Peter. This letter inspired a publishing phenomenon.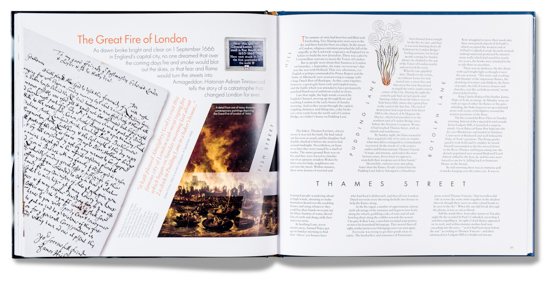 The impact of the 1666 Great Fire of London is evident in a letter from the Postmaster General James Hicks, who asks for all mail to be sent on to the the Red Lion in Barnet. His own post office in the City burnt down at 1am on 3rd September, forcing him to flee with his family. His letter says that his family are well, 'notwithstanding great loss and sufferings by the destruction of our office'.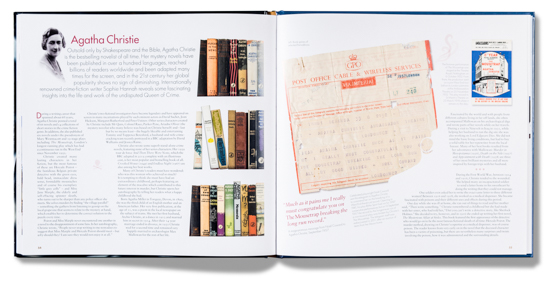 Suffering of another sort was expressed in a typically wry telegram from Noël Coward to Agatha Christie. Sent from his Bermuda home in 1957, it begrudgingly congratulates Christie upon 'The Moustrap' becoming the longest-running show in London's West End.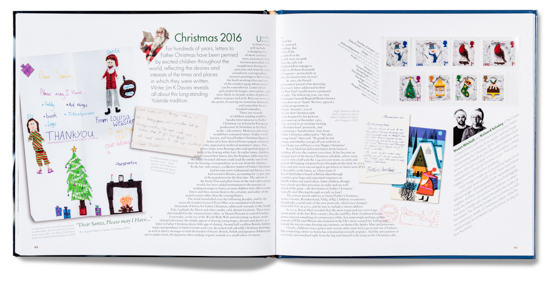 Every year, the Royal Mail delivers nearly 8 million letters addressed to Father Christmas. We featured one of them on this spread — with both the sender's and Santa's permission, of course.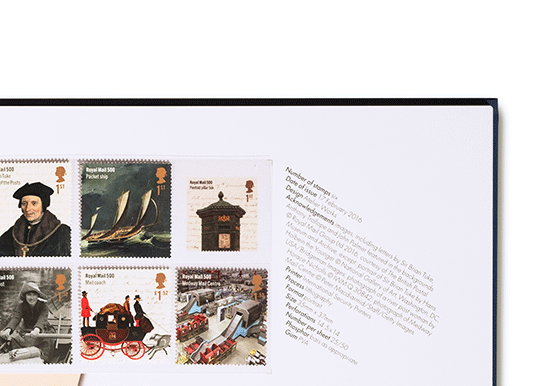 Each Royal Mail Special Stamps Year Book is individually numbered and contains every stamp issued in the previous 12 months. Collectors can insert their own mint stamps into the clear mounts woven into each chapter. 


Related projects: Royal Mail Special Stamps 2006, Royal Mail Special Stamps 2007