PICTURING THE PAIN
International Psychoanalytical Association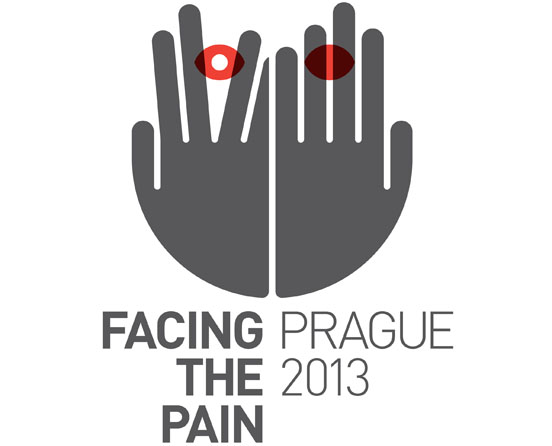 The International Psychoanalytical Association (IPA) is the world's primary regulatory and accrediting body for the science of psychoanalysis. Its 2013 congress was held in Prague and the theme for that year was the deep emotional relationship between patient and analyst — with a focus on the pain that some patients feel.
Facing the Pain was not an easy title to encapsulate visually; the subject matter of mental pain is traumatic, yet the IPA wanted to encourage members and professionals to register for a stimulating congress in a beautiful location. Atelier accepted the challenge to create an identity that had first to establish itself with pre-congress literature, advertising and registration materials. The identity was then carried through to event publications and venue graphics.





Our starting point was inspired by 'The Scream', an Expressionist painting of a traumatised face by the artist Edvard Münch. We initially experimented with graphically simplified representations of a distressed face (above). This led us to pictogram-style hands defining the face. We then refined the 'hand-shaped face' and attempted to convey a feeling of isolation — while also hinting at the possibility of recovery. The final logo shows the patient tentatively beginning to face the world, with one eye peeping through his or her fingers.

As this was a major international congress, it was necessary to create multilingual versions of the final logo for worldwide use.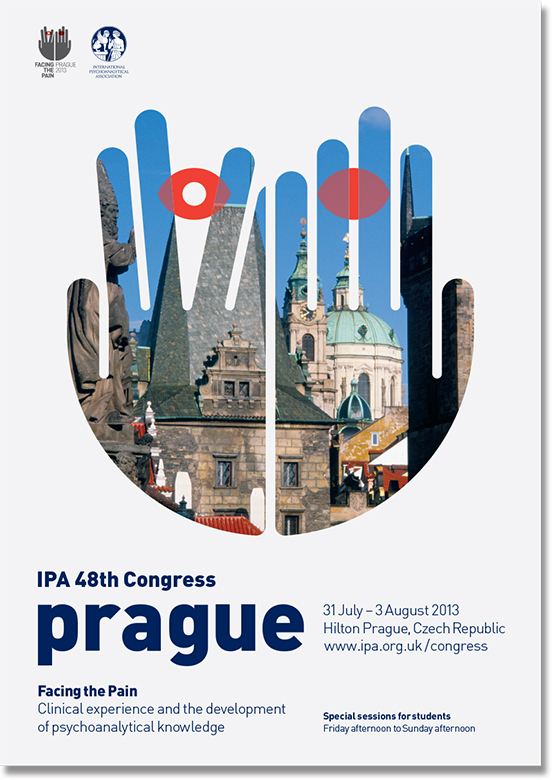 Prague was an appropriate place to explore the themes of this congress, as for decades it has had an influence on the development of modern psychoanalysis. Atelier's posters included Prague as an important backdrop.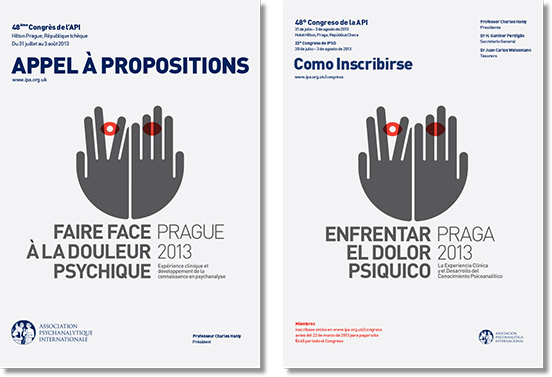 In the months leading up to the congress, a succession of communications were issued in a number of different languages.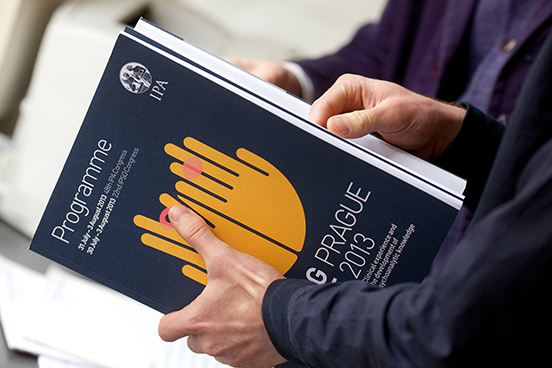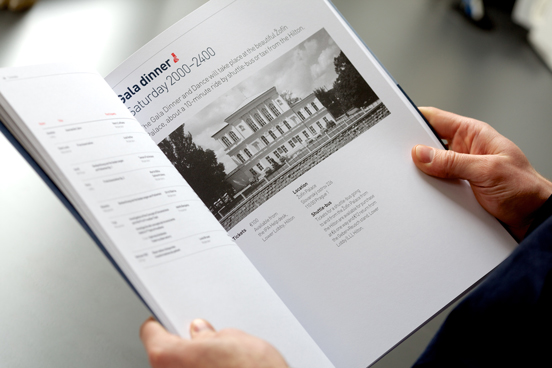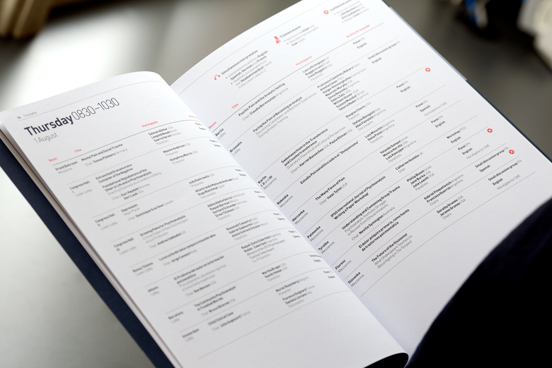 A 124-page programme was designed that included essential information for delegates visiting Prague, with listings and timetables for more than 350 lectures, paper presentations, discussions, and events spread over four days and three venues.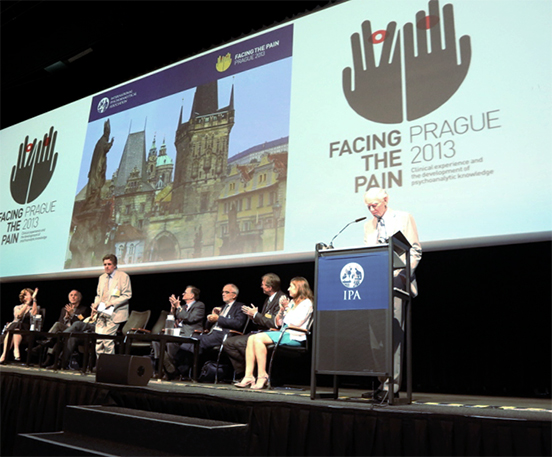 Paul Crake, Executive Director of the IPA