PANDORA'S BOX
The Gilbert Collection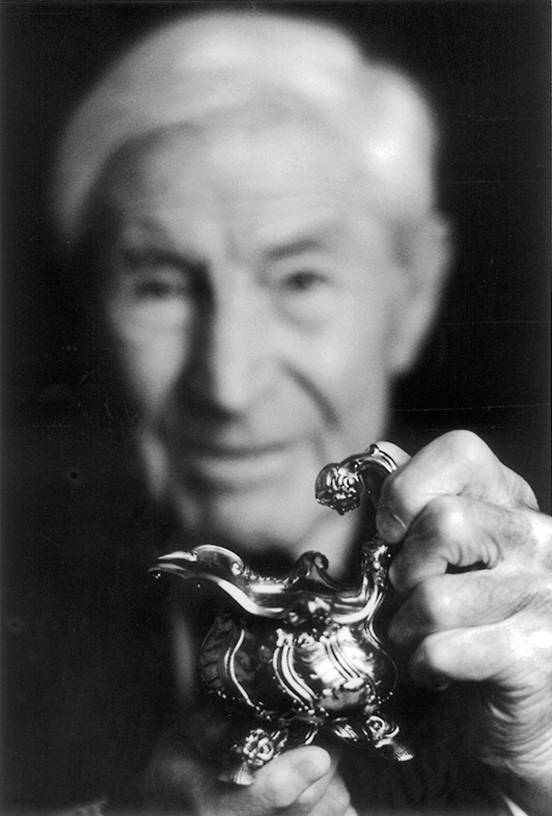 When the HLF granted funding for the transformation of Somerset House into a cultural centre of museums, galleries, cafés and restaurants, we were commissioned as design consultants for the project. The first stage was to establish the brand for the Gilbert Collection, a £90million bequest of jewellery and decorative arts by patron Sir Arthur Gilbert.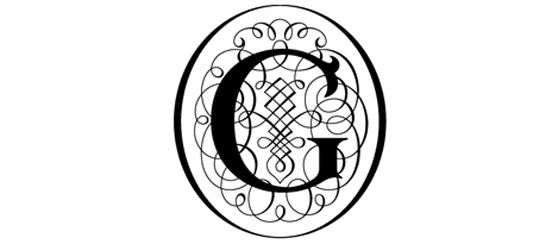 Based on an engraved snuff box design, the logo shows the monogram of Sir Arthur Gilbert. It is applied in 'precious' silvers and golds throughout the design applications. We designed every identity element, from the logo to signing, exhibition graphics, website and promotional materials.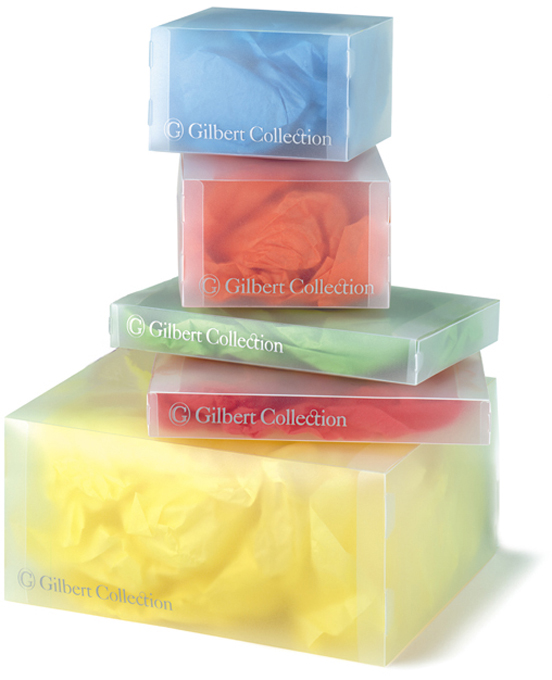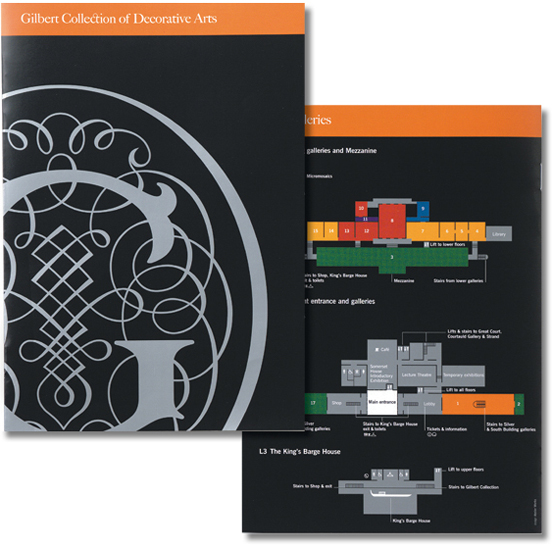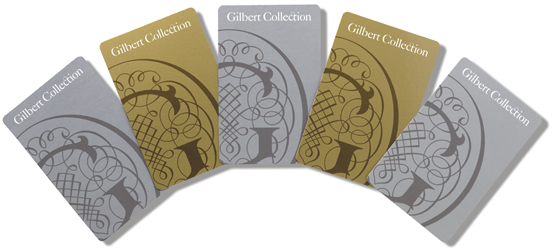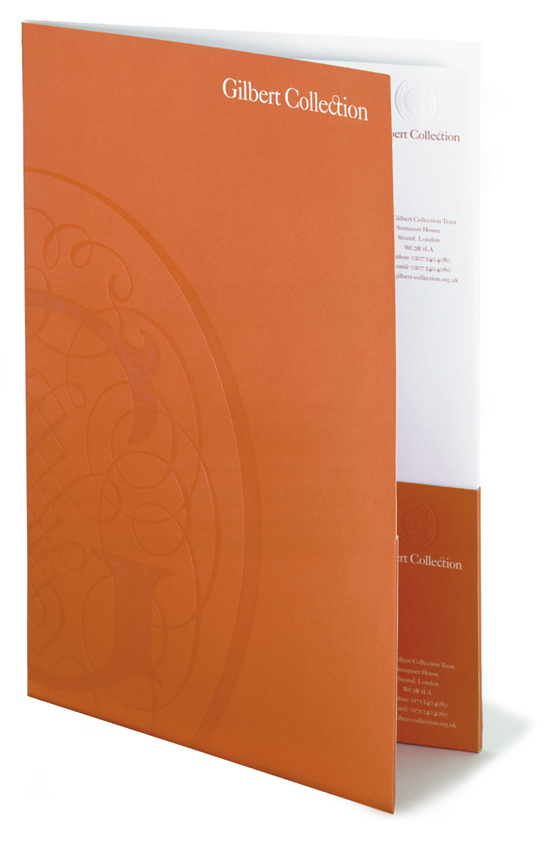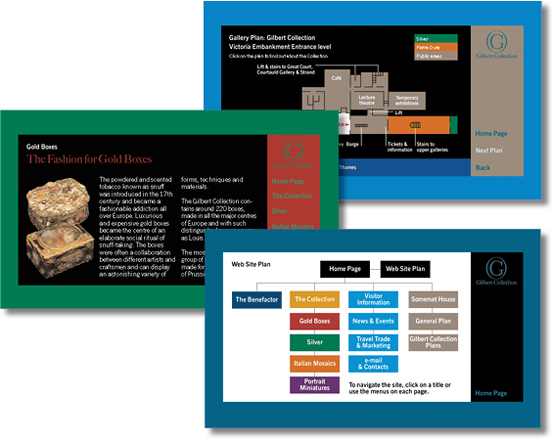 Shown here are some of those items we designedincluding the website, gallery graphics, and literature. We even designed branded packaging for the shop.
We developed a promotional launch campaign using the quirky curatorial terms, designed to attract new audiences and position the collection as a contemporary exhibition.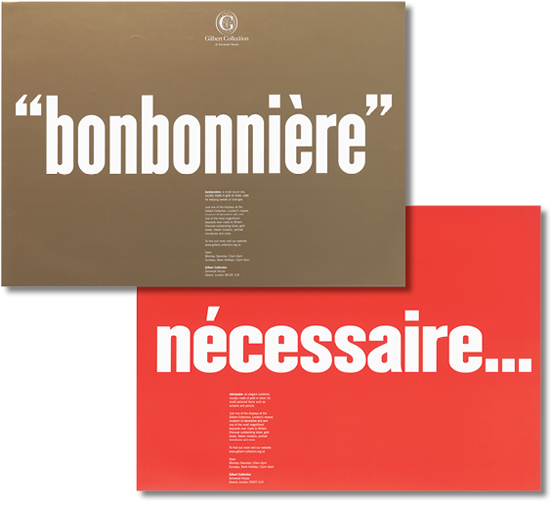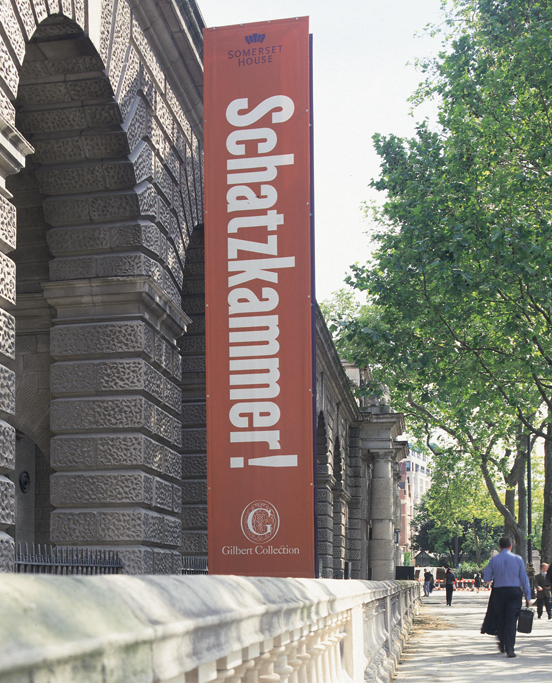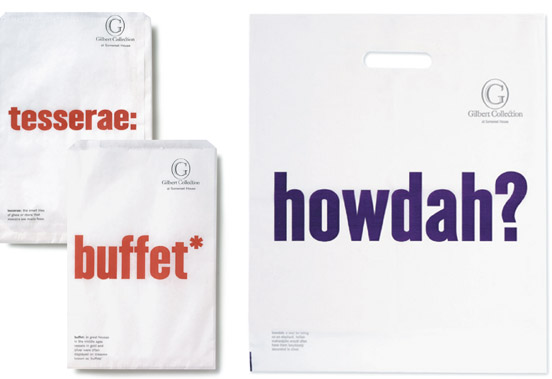 The branded signing was sympathetic to the architectural interventions in this historic building, subtly simplifying the necessarily complex arrangement of spaces. Our colour-coded floorplans link to signs, interpretative panels and case information, and the website for pre-visit planning.
With over 200,000 visitors in the first year, and the cornerstone of the plan to revive Somerset House as the cultural focal point it is today, Arthur Gilbert's bequest has now become part of the V&A's permanent collection.