ICON OF LONDON
Tower Bridge Exhibition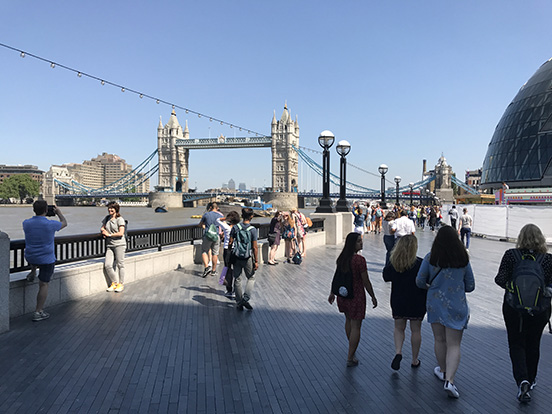 We worked alongside Bere Architects to devise ways of refreshing the exhibition inside Tower Bridge, that explains how the bridge came to be, how it functions, and its rich history.
The brief involved elements of architecture, such as paint archeology, finishes (in a Grade 1 listed building), benches, etc. - much of the fixing detail was resolved, and all the manufacture carried out by the excellent Whybrow - along with exhibition content.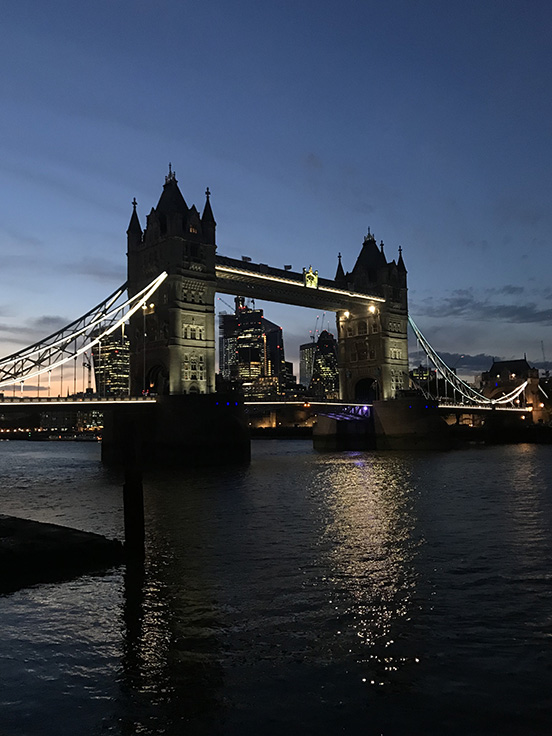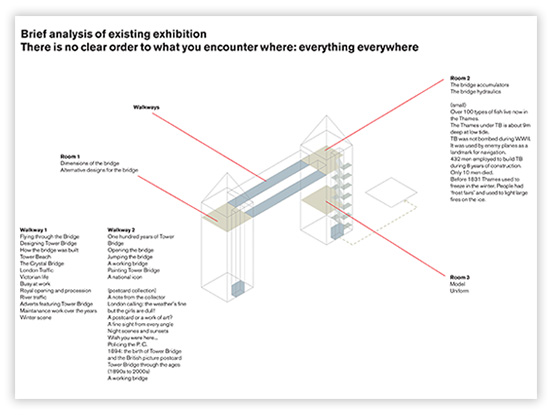 Our proposal looked at the various parts of the exhibition.
Firstly: we organised a simple wayfinding scheme.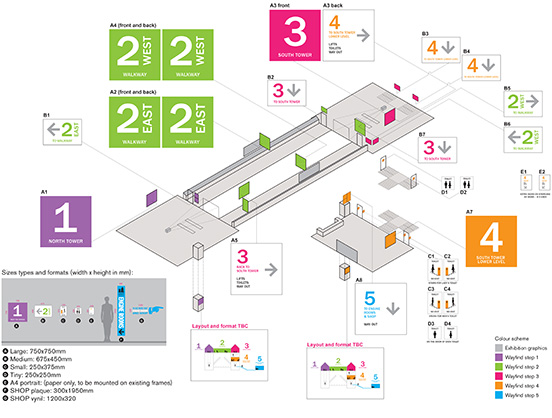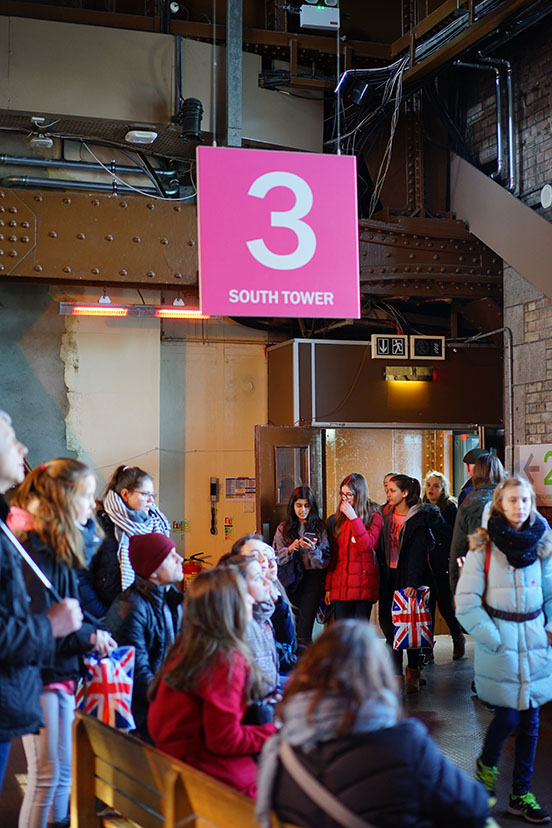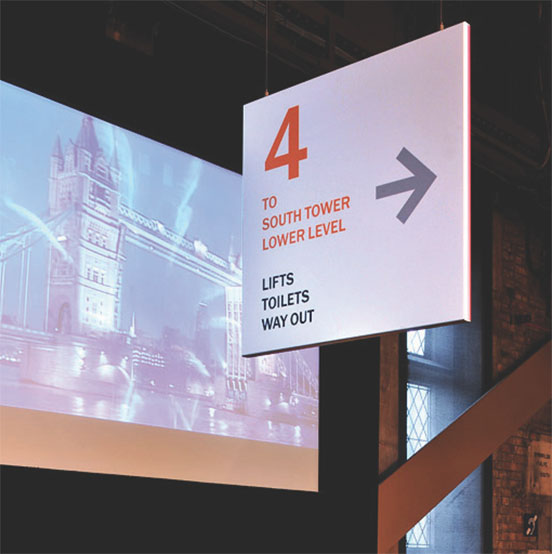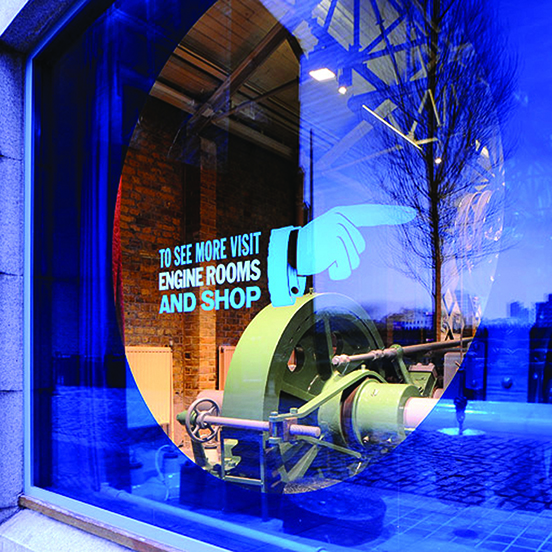 We were commissioned to create an animated film that introduced the bridge, and controlled each lift-full of visitors, giving just enough time to learn the principles points of the bridge, and then move off before the next lift-full arrives.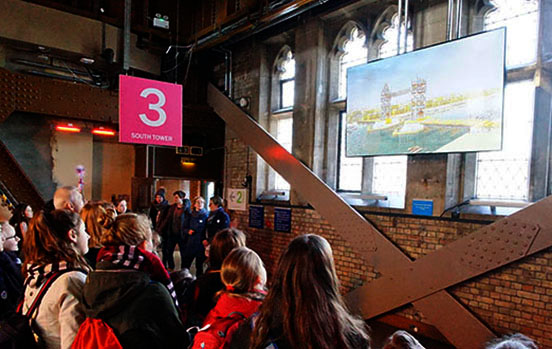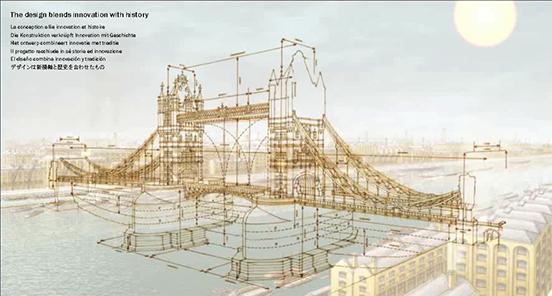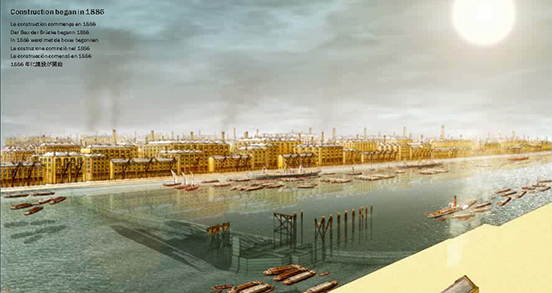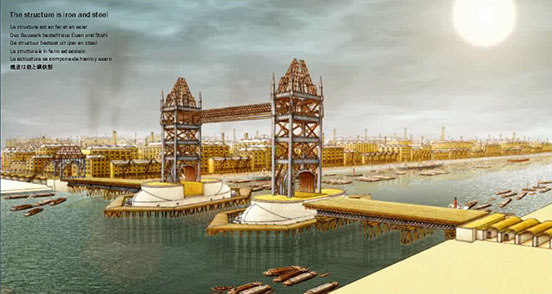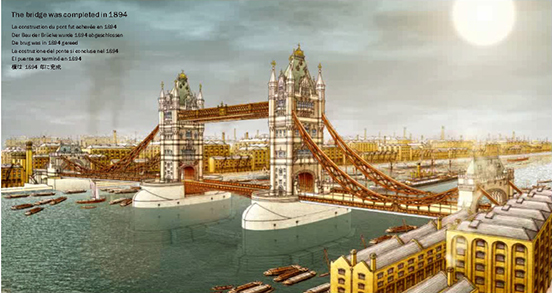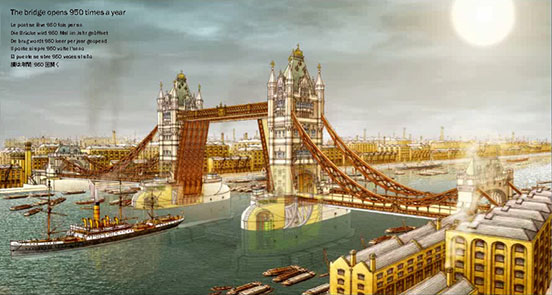 The first task was how to depict the building. It is a strange design, modern in its iron structure (it was built by shipyards), but wrapped in a faux-medieval stone jacket. We felt any one depiction was inadequate, so we used several: we commissioned Phil Sayer to photograph the exterior, we drew a diagram of the exhibition, and we used illustrator Stephen Biesty for an incredible exploded view. These images were used throughout the exhibition.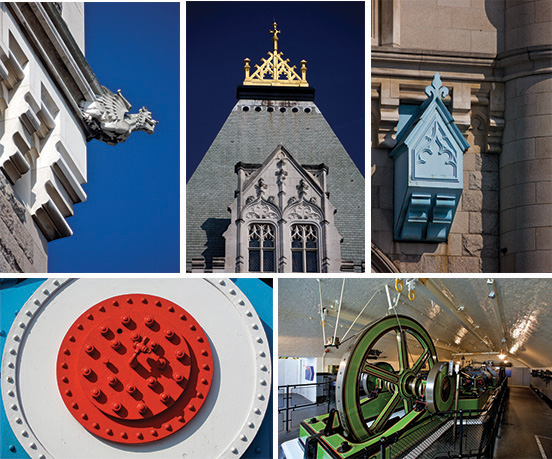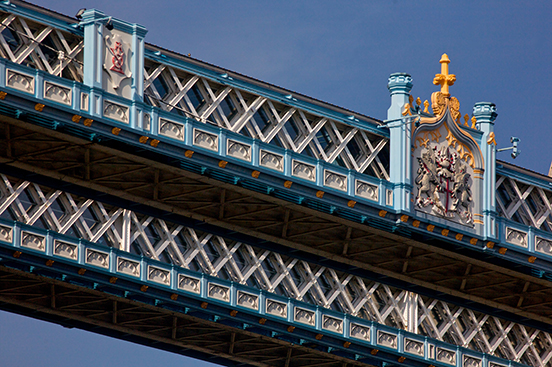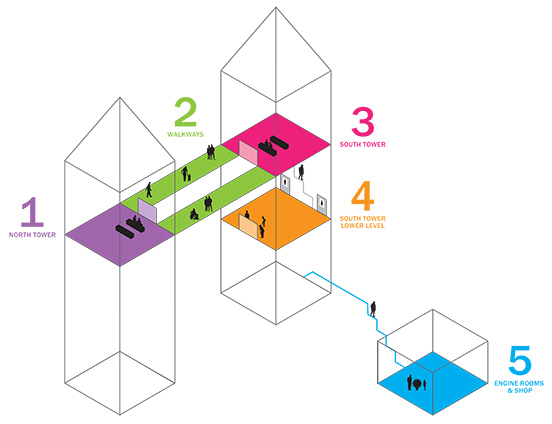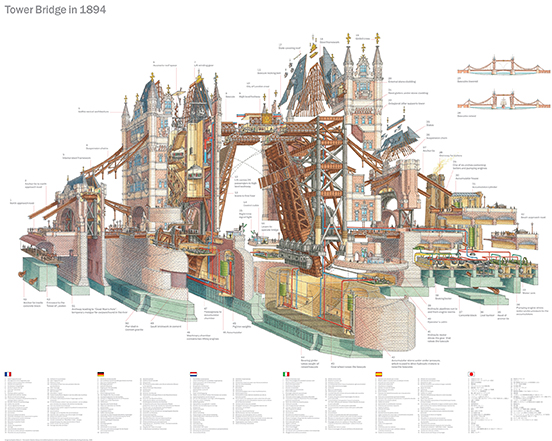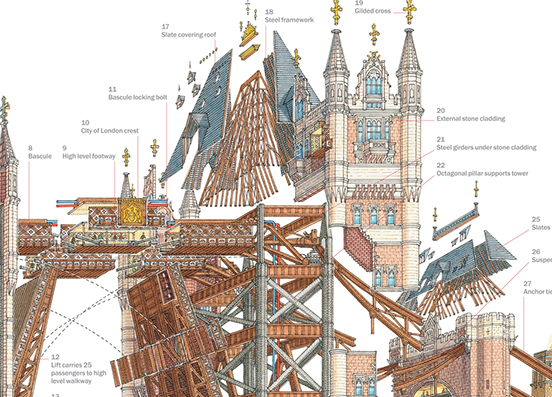 The two long walkways that connect the towers are ideal vantage points to look up and down the river Thames. We suggested annotating these views, giving information about what visitors can see, the water under their feet, the bridge and aspects of its building and its echoes in culture. This became "the frieze", that now forms the substance of any visit. We wrote, picture researched and designed every panel. (Some new panels subsequently have been written by Dirk Bennett, Exhibition Development Manager.)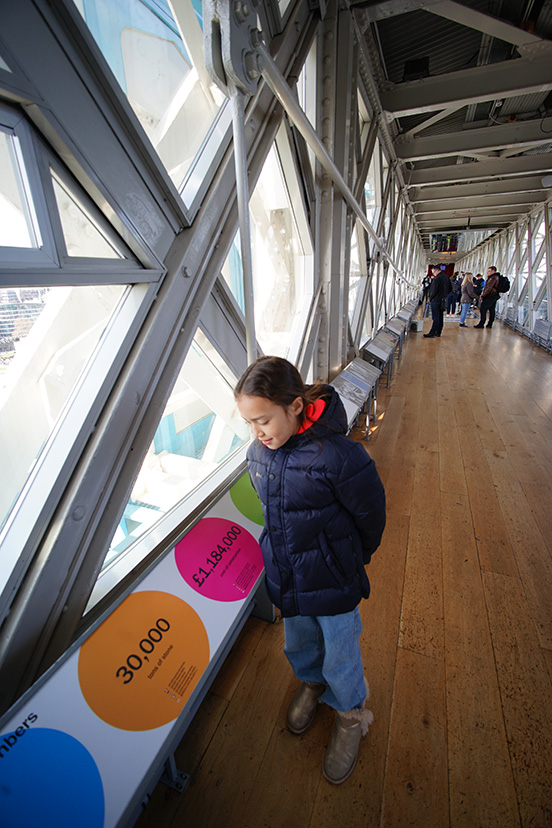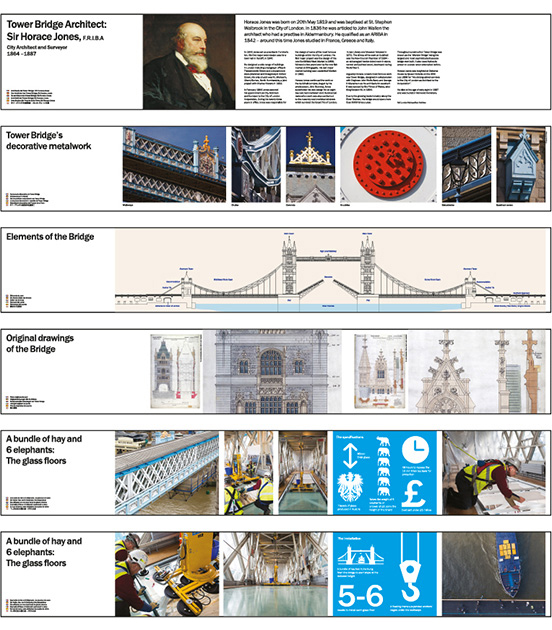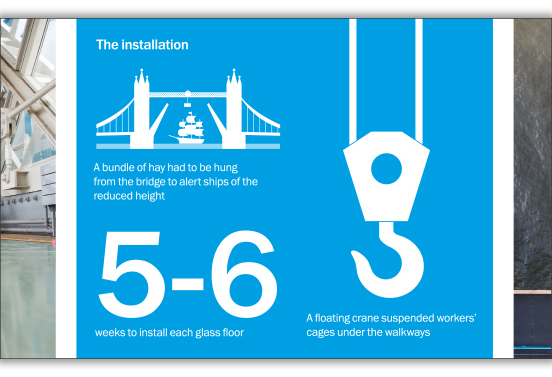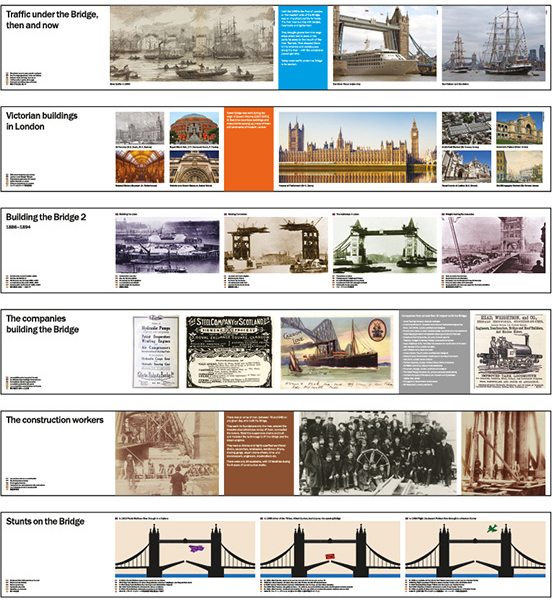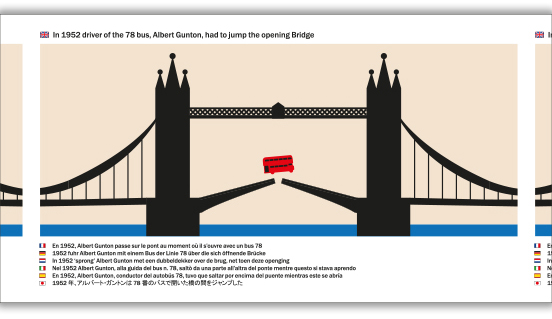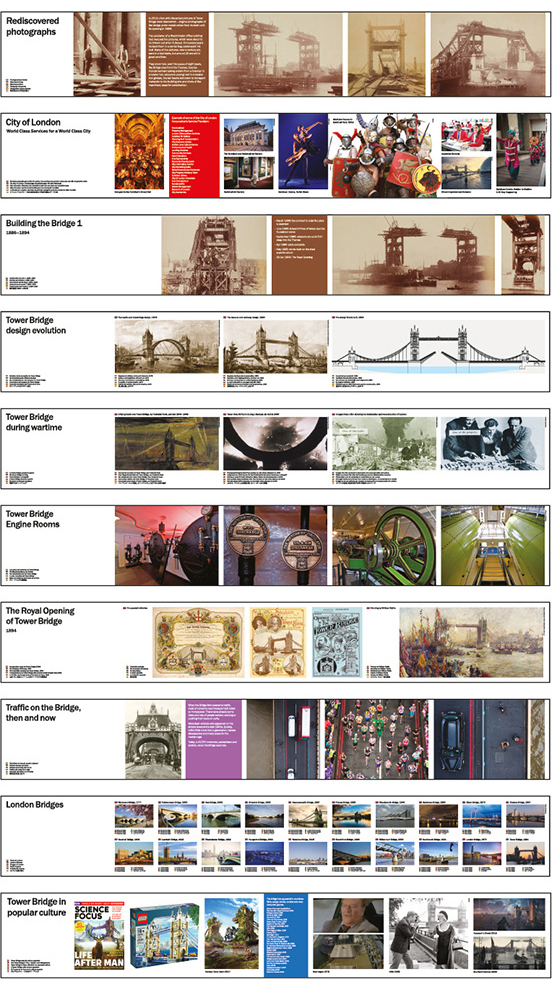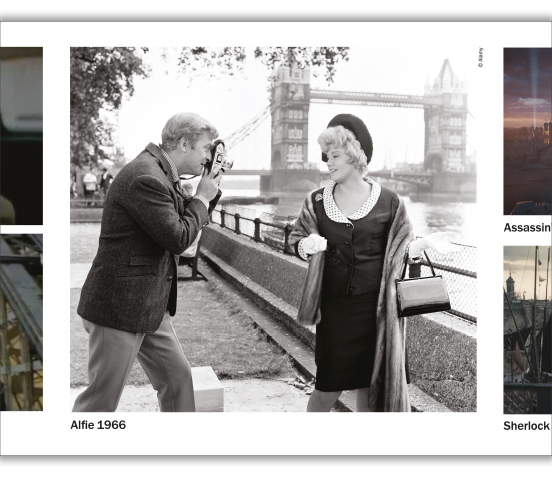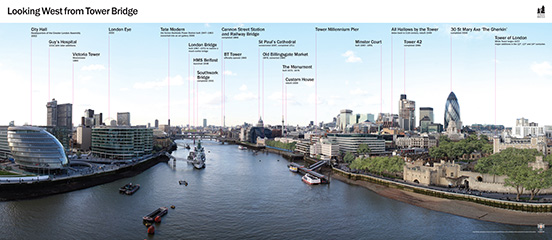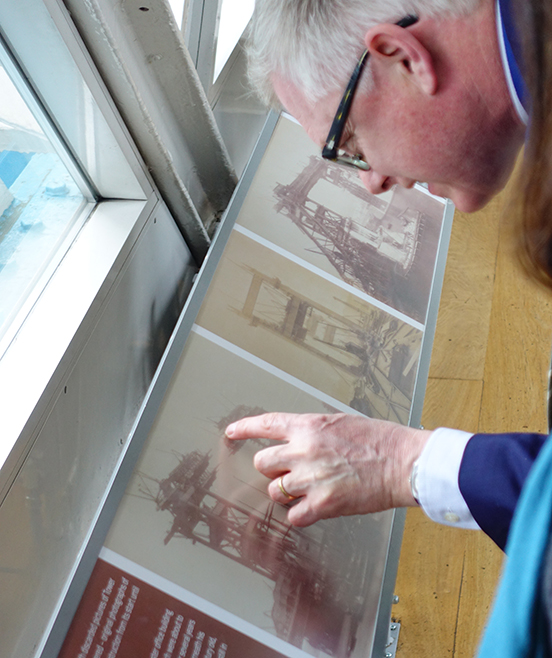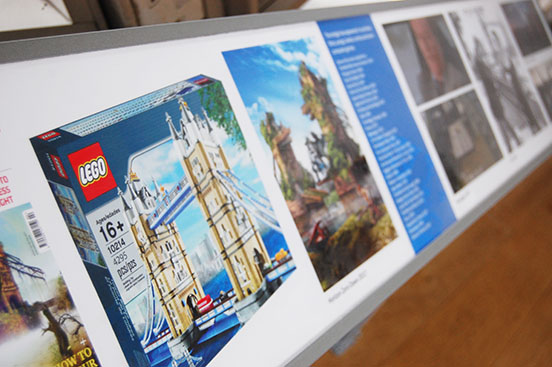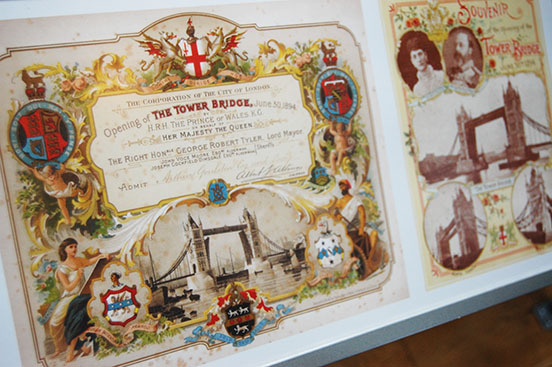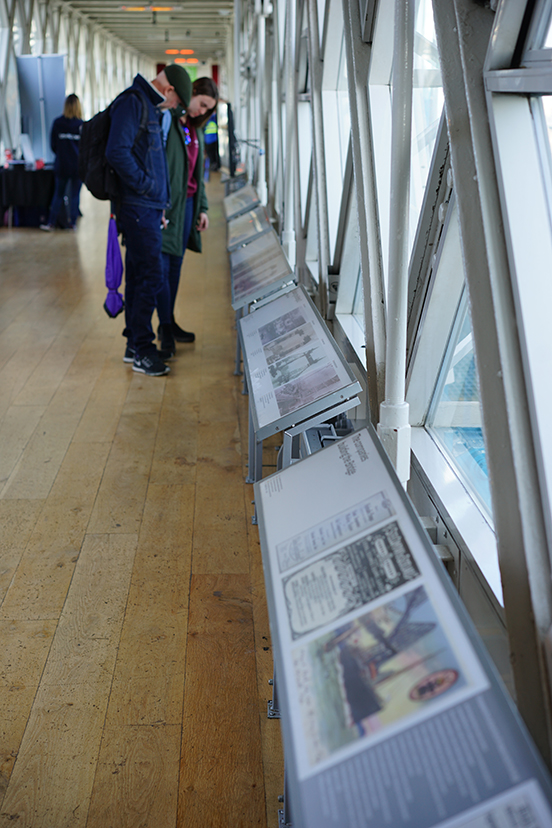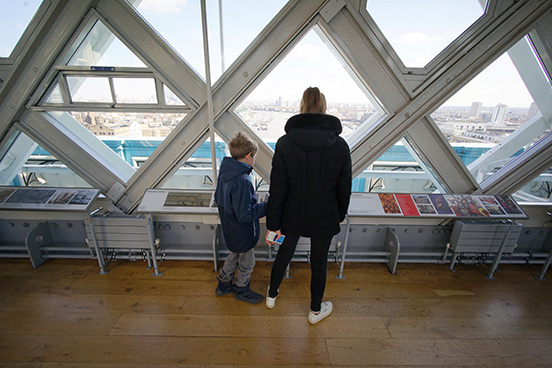 We designed an additional exhibition on world bridges, that was displayed within the walkways, cataloguing the various ways bridges resolve the age old need of spanning two disconnected banks.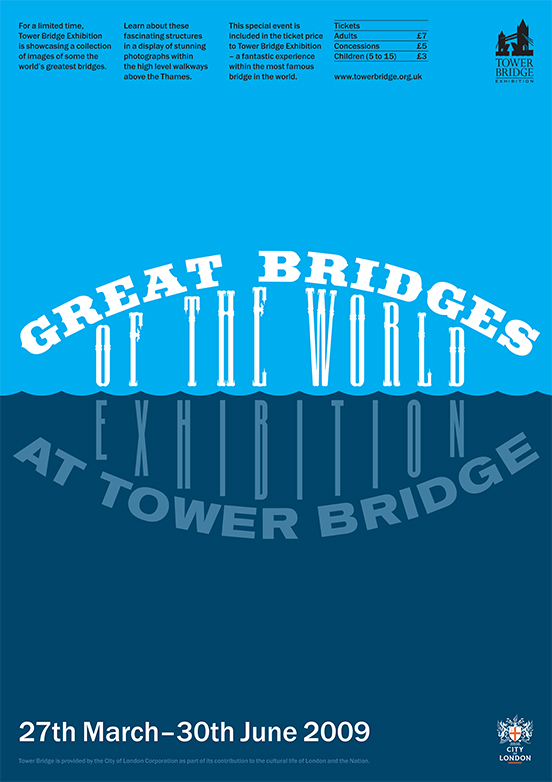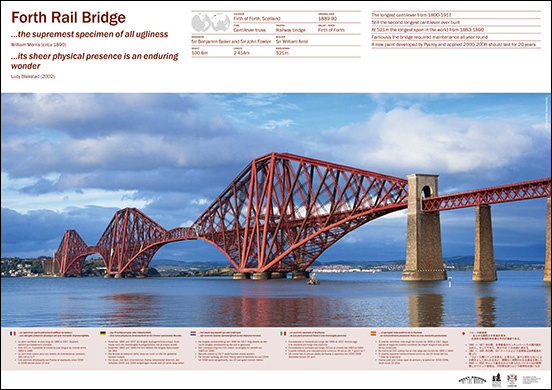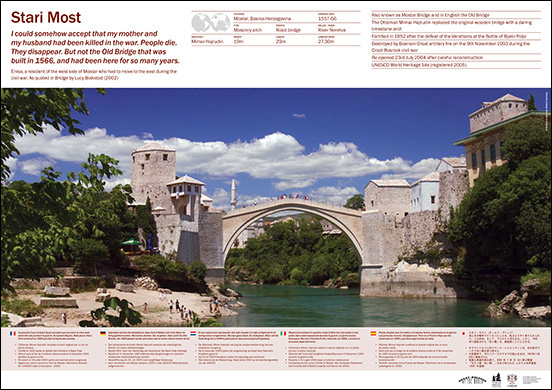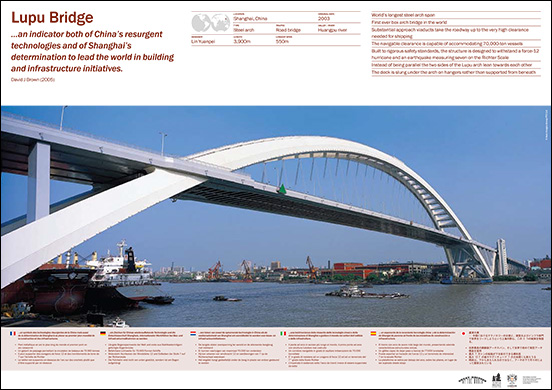 We also created a storytelling frieze, also with Bere Architects, for London's other iconic bridge: London Bridge.