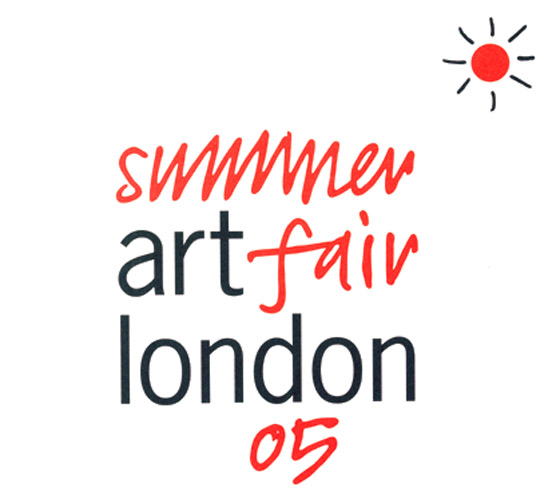 Art London is one of the city's largest summer art fairs. This outdoor event takes place in a 60,000 square foot tent pitched in the grounds of the Royal Hospital in Chelsea. The fair normally attracts around 15,000 visitors who come to browse and buy from more than 90 stands. It's an eclectic mix of art for sale with works by internationally renowned names, as well as accomplished emerging artists. All forms of art are exhibited: paintings, drawings, glass works, sculpture and photography. Pieces sell from a few hundred pounds to six-figure sums — so there is something for everyone. This five-day event is a popular part of London's vibrant art scene.
Atelier worked closely with the founder and organiser Ralph Ward-Jackson. He started the Art London fairs as an alternative to the unfriendly commercial art galleries. "Even if you know a bit about art, you feel quite nervous about pushing the door and the immaculately coiffed receptionist glaring at you," he says. "That is why fairs work — people feel less intimidated, they dip in and out and dealers are more relaxed." So this was our brief; to create an identity for the next summer fair that appealed to the widest audience, not the exclusive art world.
We searched for something that everyone understood and found the 'red dot'. This is the red dot usually placed next to a painting when it is sold. With the fair encouraging visitors to buy, this seemed a wonderful hook. Like any inquisitive child given a sheet of sticky spots, we started to mess around with them. We created a sun for summer, then a smiley face, and so on. The fair's logo combined simple type with some energetic handwriting.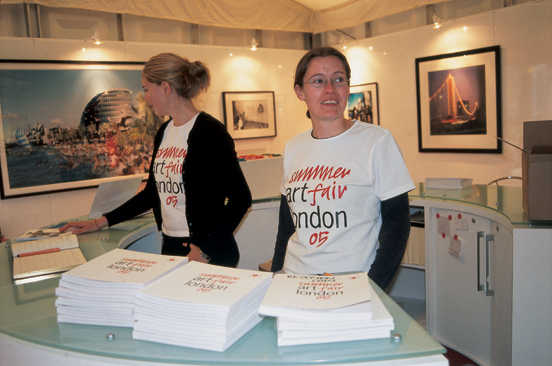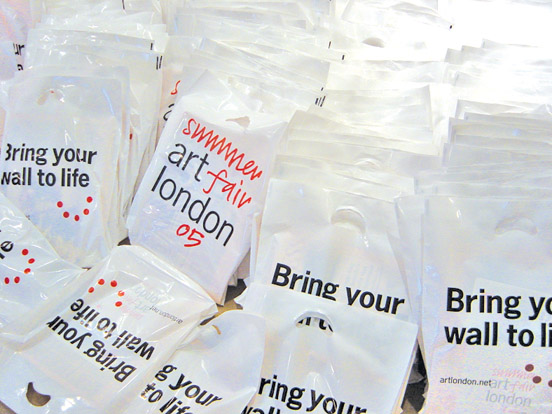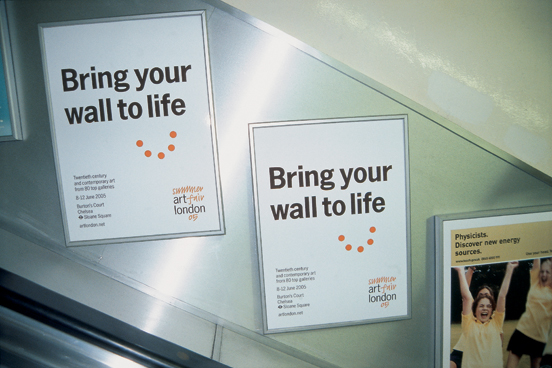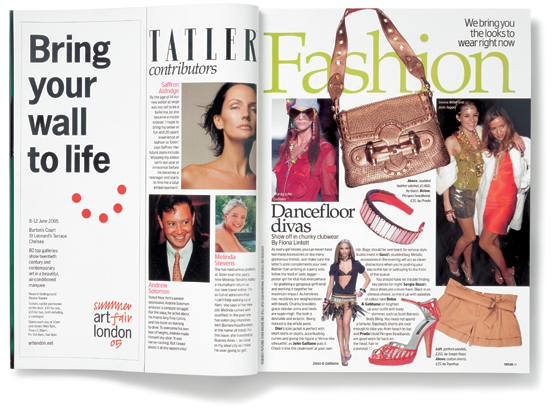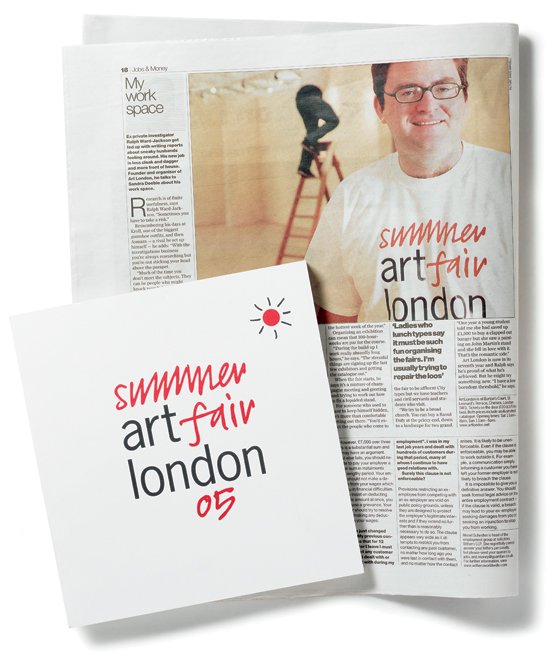 Ralph loved the playfulness of our designs. Almost immediately, we found ourselves having a fun few weeks adapting the idea for the catalogue, tickets, adverts for the backs of London buses, posters for the Underground, and adverts for local press and national magazines. In the lead-up to the fair, the lively designs seemed to be everywhere. Sporting his T-shirt, even Ralph got in on the act.