KTLS18
King's College London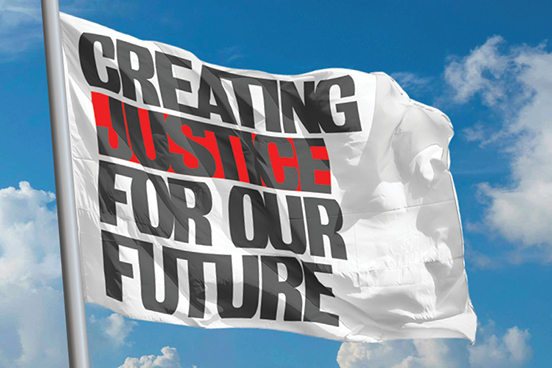 The King's Transnational Law Summit 2018 (KTLS18) was the first major international event organised by The Dickson Poon School of Law at King's College London. It ran over three and a half days and explored The New Human Condition: Creating Justice for Our Future. The summit brought together nearly 400 participants from a variety of disciplines: legal scholars and practitioners, policy-makers, city councils and unions, grass-roots associations, fiction writers, poets and activists.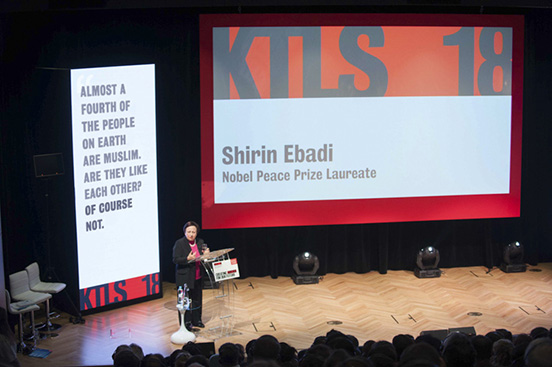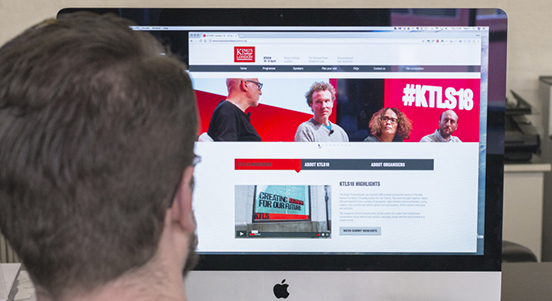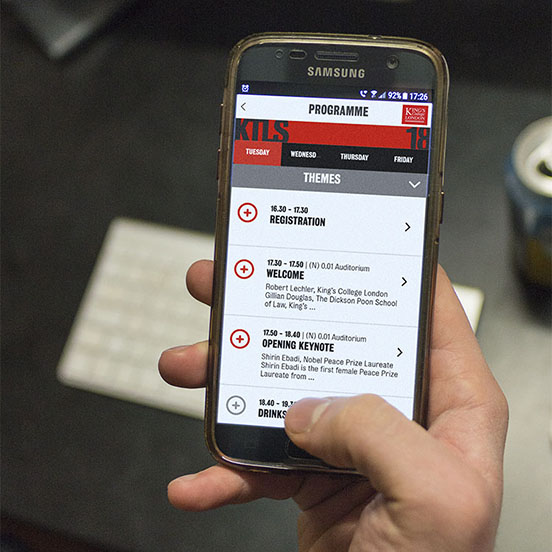 Atelier were commissioned to create a coherent look for the summit. A strident, campaign-like typographic concept was developed that could work across all platforms; web, mobile apps, print and the stage. Over a two-month period, Atelier supported the KTLS18 team to ensure continuity of look, feel and message across all elements of the summit.
Early tasks included calls for registration, establishing a dedicated KTLS18 website and engaging with various social media platforms, mail-outs, and competition entries. Atelier also provided digital design assets and guidance to other contractors working on the project.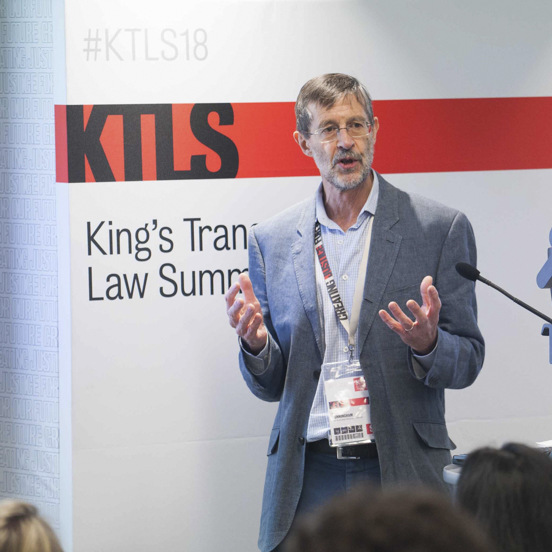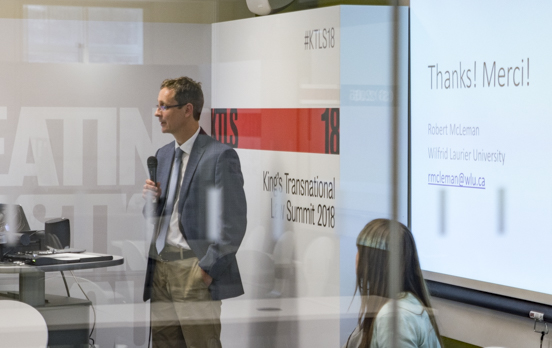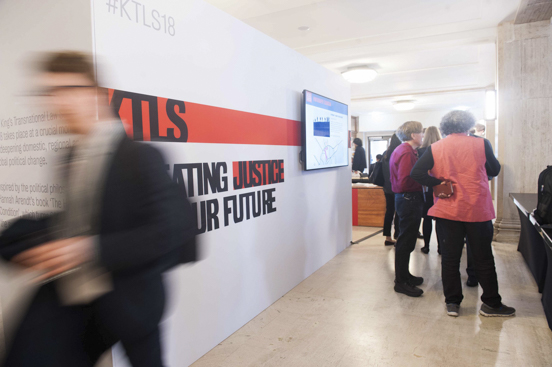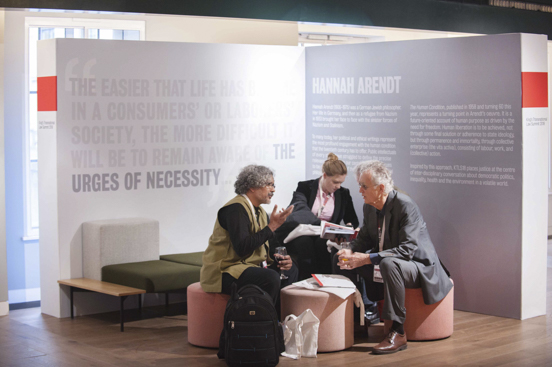 Dedicated media walls and quiet zones were installed in break-out spaces.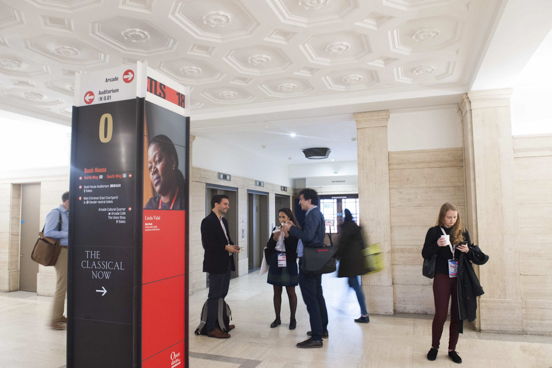 As designers of the Bush House wayfinding scheme, Atelier were uniquely placed to advise the conference team on managing delegate flow-routes between venues. KTLS18 signs were developed to temporarily 'crown' the existing Bush House totems.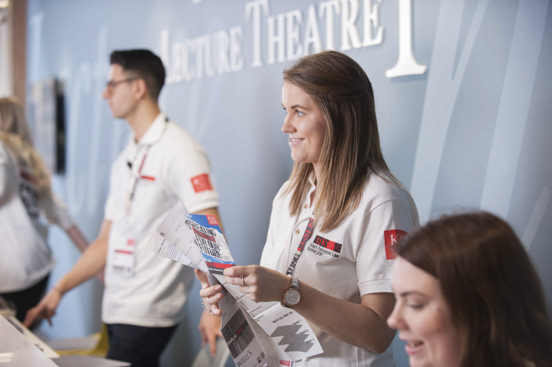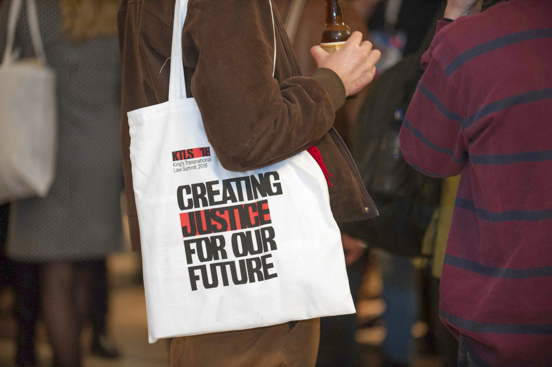 Conference staff were easy to spot in their branded shirts and the customary tote bag was filled with all the KTLS18 essentials.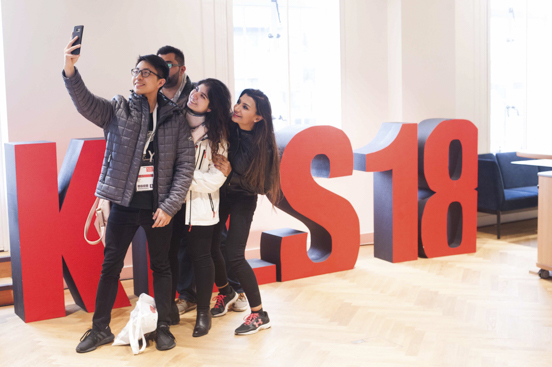 Project manager, KTLS18
Other King's projects: University Alumni , University DNA , King's Lectures , Bush House