A PLACE IN THE SUN
Quintain – Beton Apartments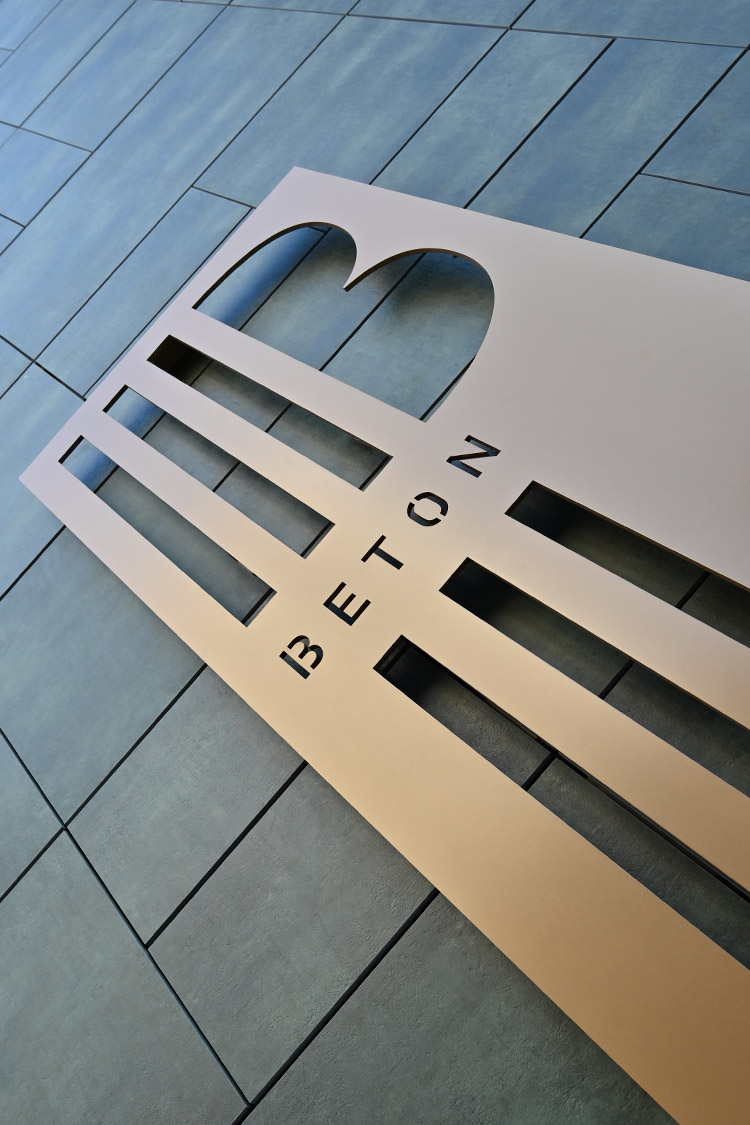 Beton is one of the new apartment buildings positioned on the avenue to Wembley stadium. Designed by Cartwright Pickard, and built by Quintain, its exterior is clad in semi-glazed brick, which shimmers in the sun.
We took this idea, of responsiveness to the light, for the main building sign, creating a tall slice of golden metal, pierced with the project name and logo. Its metallic surface changes as the sun moves around the building.
Elegant manufacture by Timothy Groom Design Consultancy.