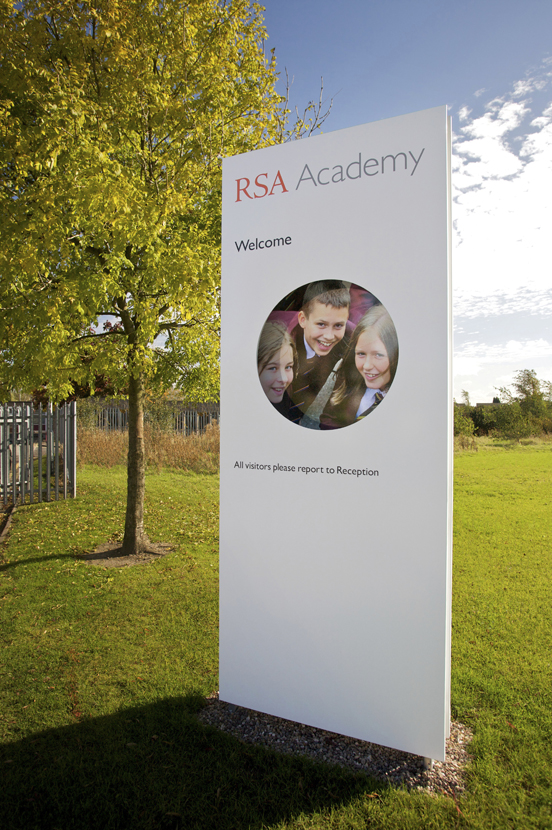 The RSA Academy at Tipton near Birmingham is a new kind of school with a new curriculum based on the Royal Society of Arts 'Opening Minds' framework. It aims to equip young people with the skills and competences they need in today's challenging world.
The RSA acquired this once-failing school, refurbished it and reopened it as a 'live' test for its 'Opening Minds' curriculum. While the refurbished school was still in use, a new purpose-built RSA Academy was being constructed. Consequently, Atelier had to work to a restricted budget for signing the temporary school, so we designed signs in the most simplest form.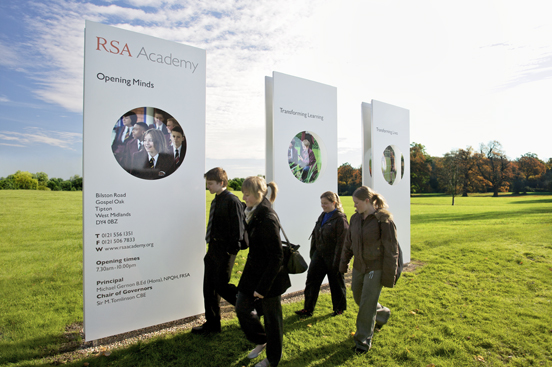 Double-skinned monoliths with a hole in the front panel provided glimpses into academy life. Inexpensively reproduced as a self-adhesive vinyl, images on the rear panel could be changed to provide a strong impression of an evolving new approach to education at the RSA Academy.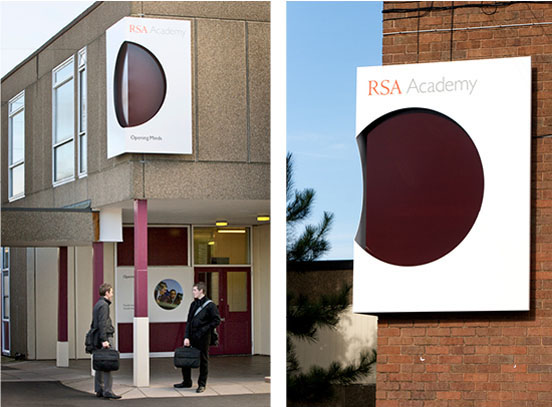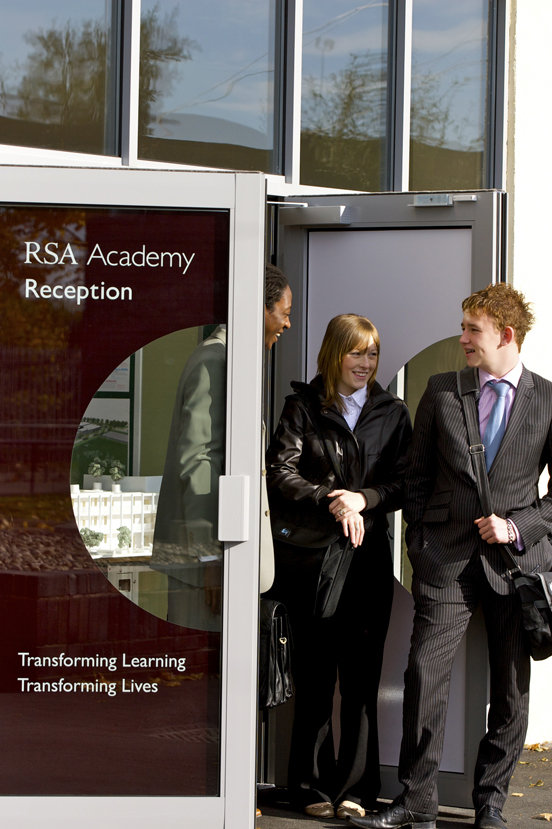 Related projects: Pioneering Prospectus , Opening Minds