SHIMMERING SIGNS
South Tyneside Council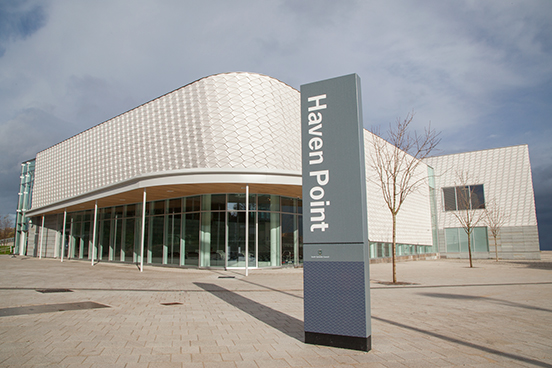 Haven Point is a new £16m leisure centre with three pools, a gym, two dance studios, and a sauna and steam room. However, it is not just for the energetic. Situated directly on the South Shields sea front, the centre is the hub of South Tyneside Council's coastline regeneration project. The centre also caters for beach visitors and has an information centre, a café, an outdoor amphitheatre and viewing platform from which visitors can enjoy great views of the Tyne Estuary.
The designers LA Architects have created a building that links the beach with the town. The topology of the centre has been carefully arranged to guide visitors between the two destinations and so our wayfinding does not have to be conspicuous.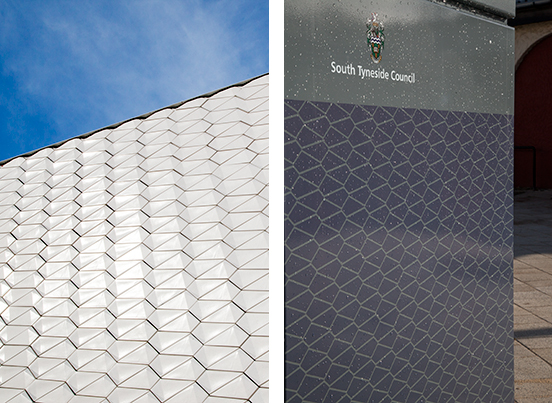 The exterior of Haven Point is clad with thousands of faceted tiles, specially created to reflect the shimmer of the sea. The geometry of these tiles inspired Atelier to create a two-dimensional version which was used to unite the different types of signage throughout the building.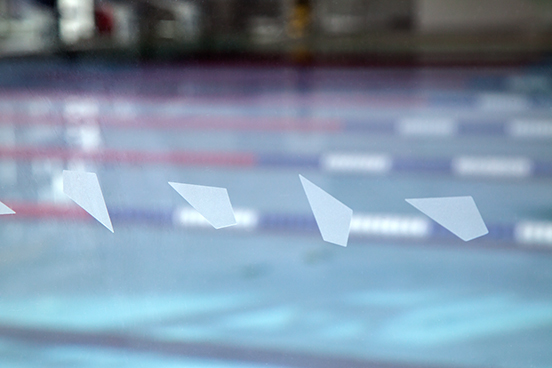 Safety manifestations applied to all glazed areas feature a playful use of individual tile shapes.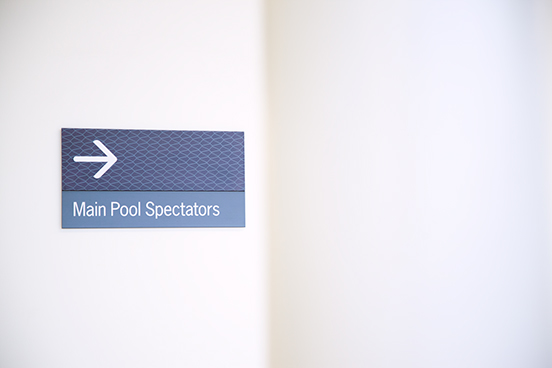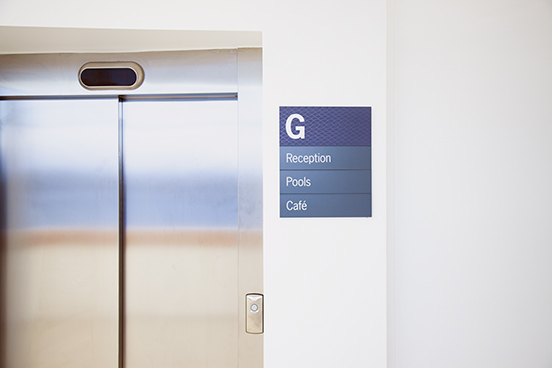 The tile pattern was also used to highlight directions or to help orientation.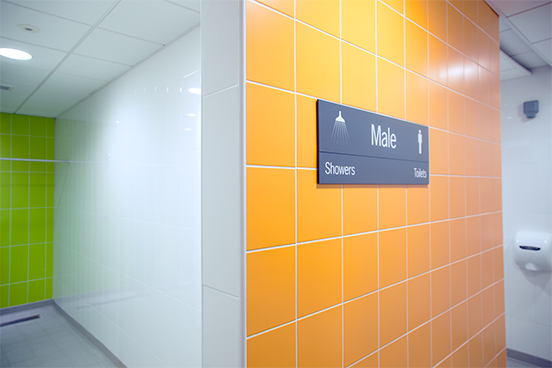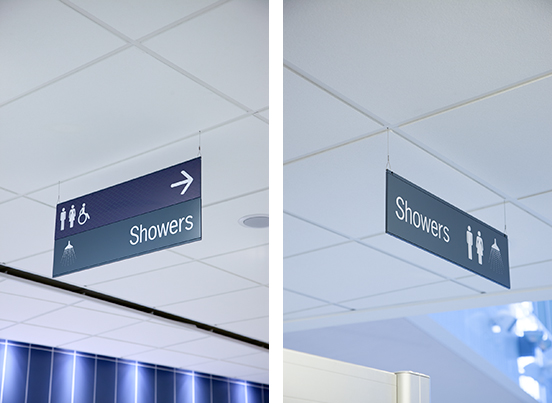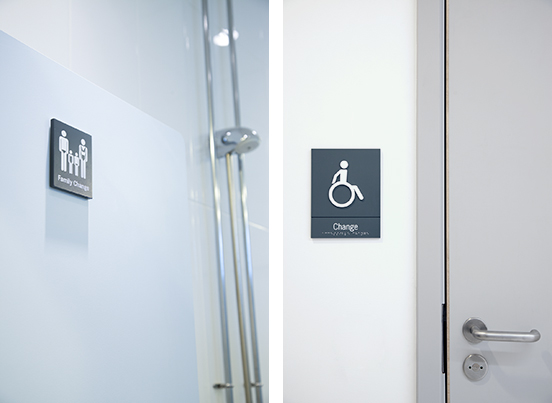 Text was kept to a minimum in favour of a suite of specially drawn pictograms. The wayfinding sign family included overhead signs, wall-mounted signs and low-level tactile signs with Braille.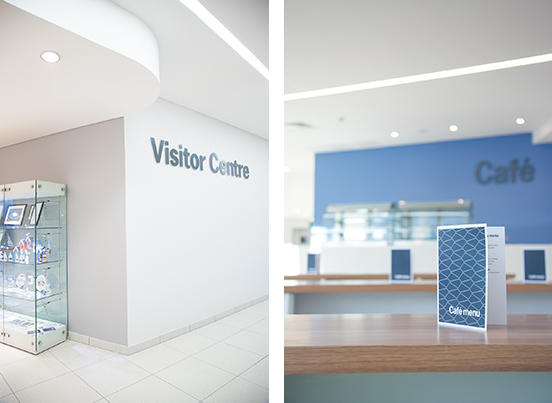 Facilities shared with beach-side visitors were made clearly visible with large lettering sensitively applied directly to coloured walls. Printed materials such as the café menus were also designed by Atelier and featured the shimmering tile pattern. The menus helped to define areas for sitting and eating, and are an extension of the Haven Point wayfinding.


Related projects: A Landmark Icon, Glass Mill Discovered, Plain and Practical, Striking a Balance