IN VAN GOGH'S FOOTSTEPS
Lambeth Council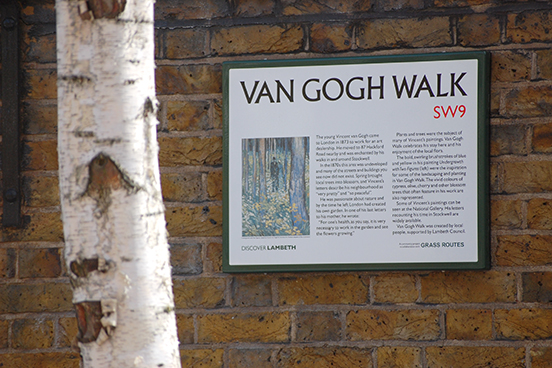 It is surprising to find that Vincent van Gogh was once a resident of Stockwell, South London. A blue plaque was bestowed on his rented home but apart from this understated acknowledgement, Stockwell's association with the world-famous artist largely goes unnoticed.
As part of an integrated landscaping scheme, Atelier researched and designed new street nameplates to reintroduce this 20th-century icon to his former neighbourhood.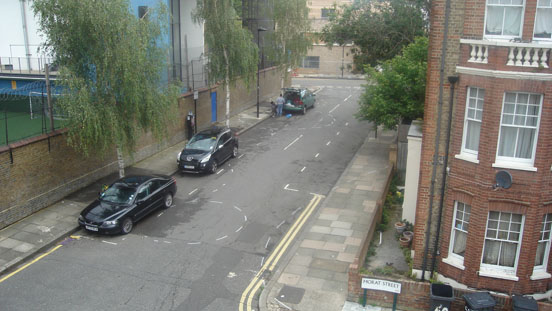 The resident group Streets Ahead worked with Lambeth Council to create an ambitious landscaping scheme for the road opposite van Gogh's home. The road was renamed 'Van Gogh Walk' in honour of the artist who would have walked along this road on his way to work in the City of London. Once closed off to traffic, the new Van Gogh Walk would provide a safe place for children to play and opportunities for neighbours to enjoy gardening or to congregate on outdoor seating.




We read van Gogh's letters to his brother written during his time in Stockwell and we found some fitting extracts. It took many weeks of careful work to lay out van Gogh's thoughts around three semicircular granite benches. Working closely with Lambeth's Transportation Department, we were able to integrate them within the new scheme.




Local sculptor Corin Johnson was commissioned to cut the lettering in situ. It was a long and often uncomfortable task, only made a little easier by Atelier's accurately spaced lettering template.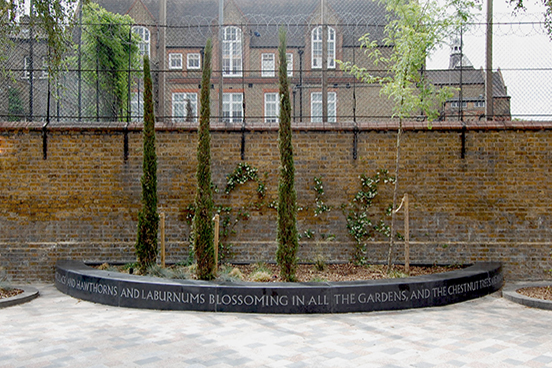 Finally, the benches were back-filled and stocked with the plants and trees that inspired van Gogh. Completed 140 years after he once walked along the street, local residents and visiting tourists can now walk in his footsteps.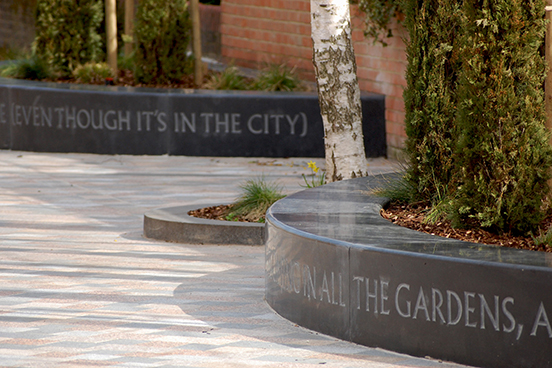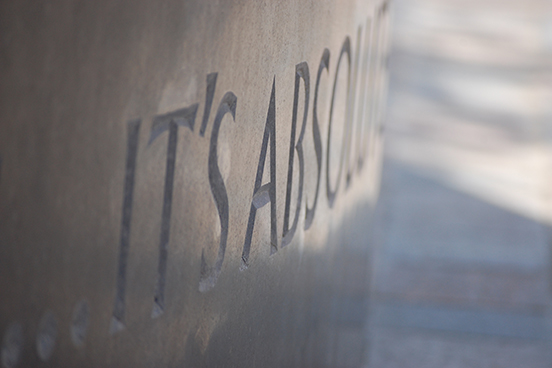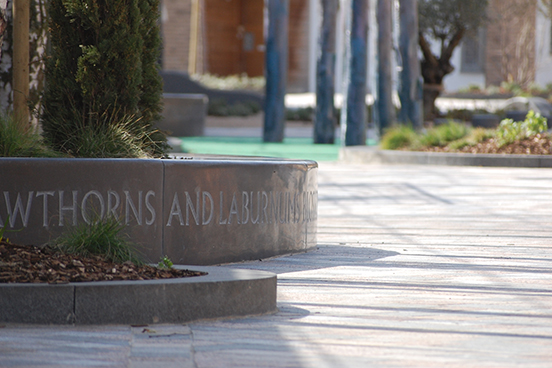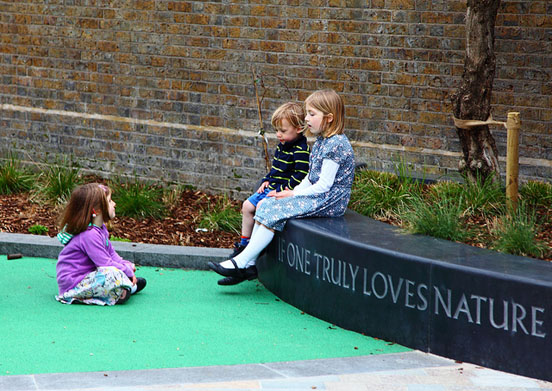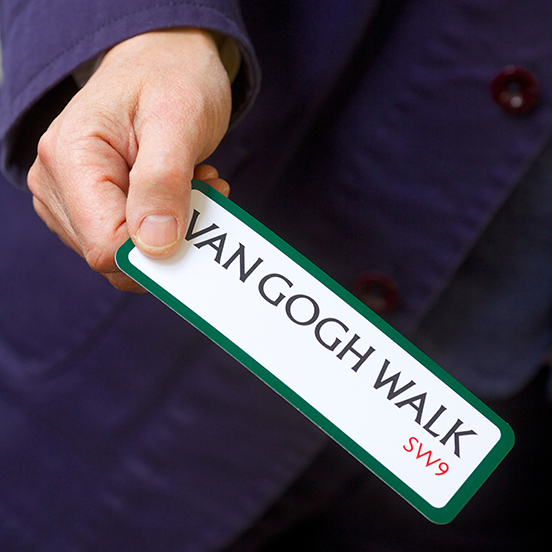 The local residents needed an introduction card for all the people they were meeting. We prepared their own pocket-sized signs.





The project has attracted both national and international attention, as well as being honoured with a number of prestigious awards.


Before

After


Other Lambeth projects: Triangulating a Circle, Local Knowledge, Street Collaboration, Hand Lettering Revival, Lost and found