OLD TOWN, NEW SIGNS
Lambeth Council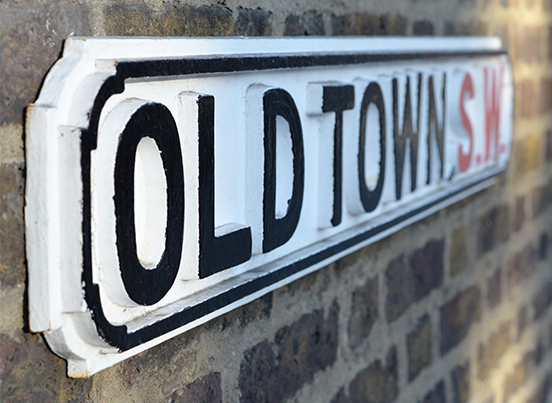 Clapham Old Town is located in the heart of a south London conservation area. It comprises a muddle of notable Queen Anne, Georgian and Victorian buildings, arranged around an open triangle that once served as the terminus for the Clapham omnibus. It retains a certain rural charm, even though it is only a short underground ride from central London.
After securing a £2.8m public realm improvement grant, Lambeth Borough Council was tasked with 'developing proposals to maximise environmental and road safety benefits whilst integrating these into a high-quality urban space for pedestrians and cyclists'. This principally involved pavement improvements, rerouting traffic and creating new cycle lanes.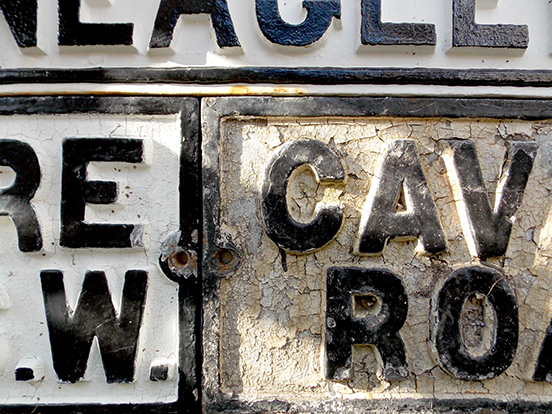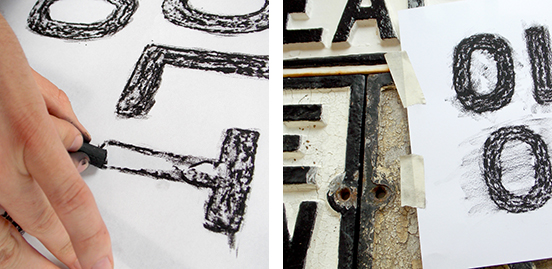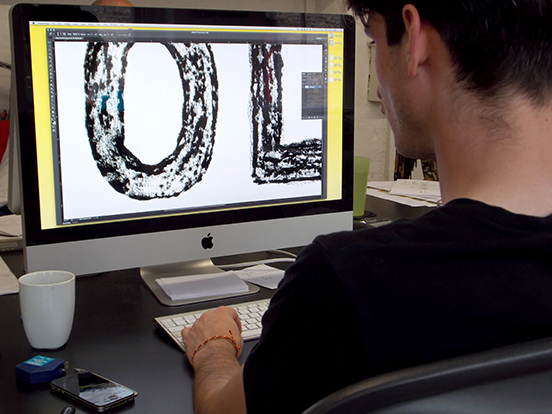 Atelier were commissioned to create new cast-iron road signs to match those in the streets leading from the triangle. We spent a pleasant afternoon in Clapham and braved suspicious looks as we took rubbings from all the road signs within our reach. We even acquired a number of (very heavy) cast-iron signs to bring back to the studio. Our rubbings were digitised and we gradually pieced together an authentic font — retaining its irregular hand-crafted character.

Of particular interest was the quirky use of a comma that we spotted on one of the signs we found during our afternoon recce. It was clear to us that no trained lettering artist had a hand in making the original sign. A comma normally descends below the baseline of the type, but as these signs have a tight border surround there was no room for such niceties. It was probably the mould-maker who decided to accommodate the comma by turning it on its side. We thought it a nice touch and included it in our revival nameplate — well, how often do you get to use a 'lazy comma'?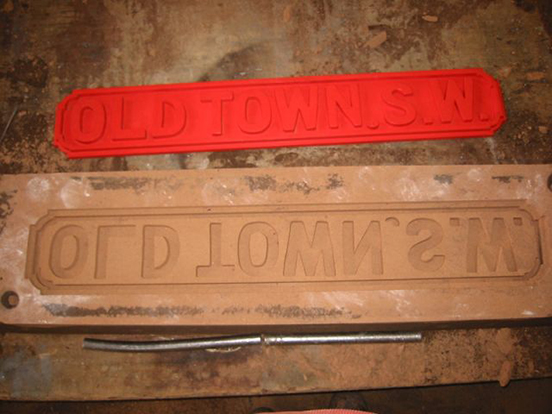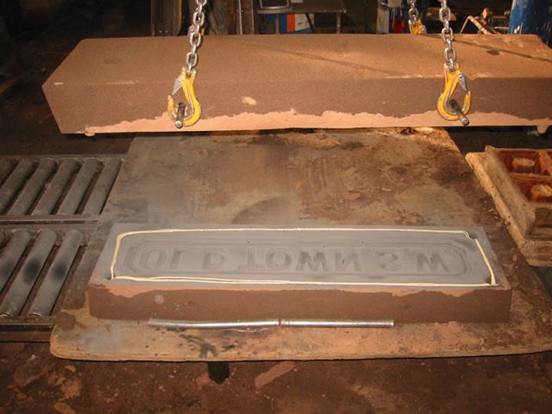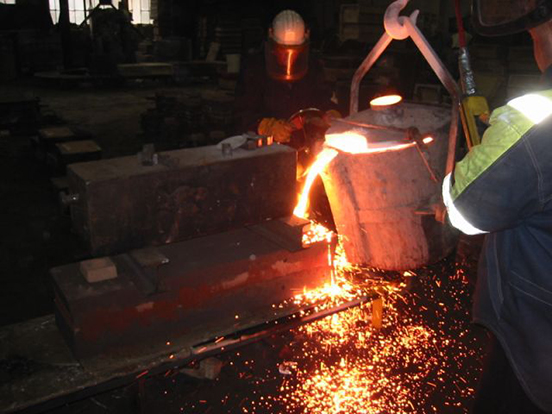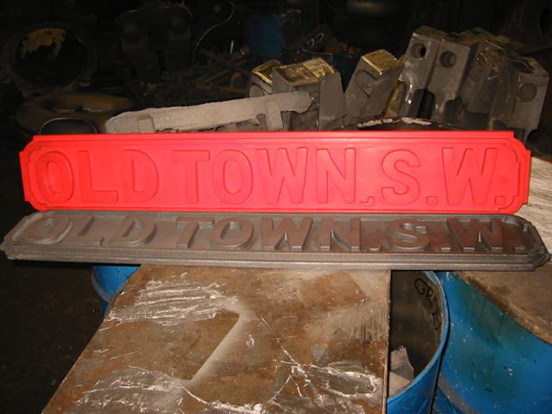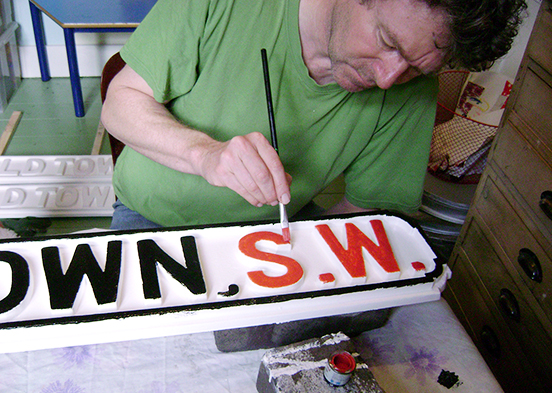 The nameplates were cast in Sheffield, using the traditional process, and then hand-painted.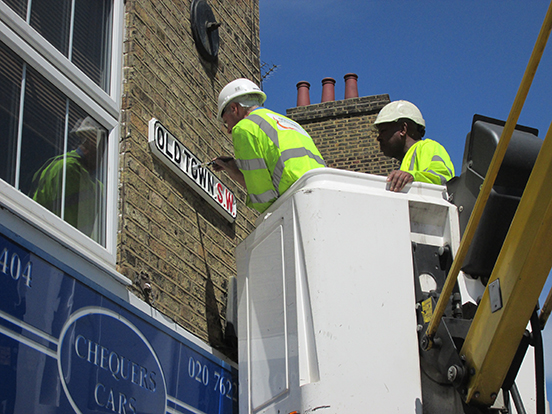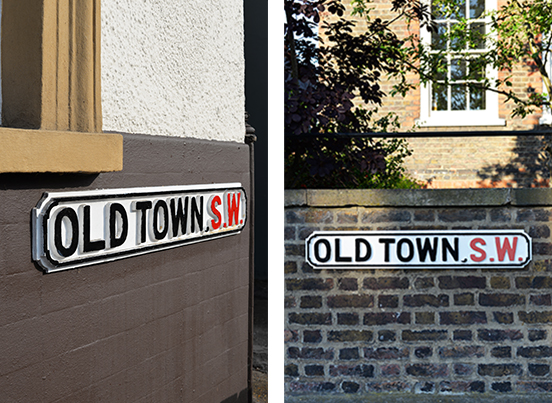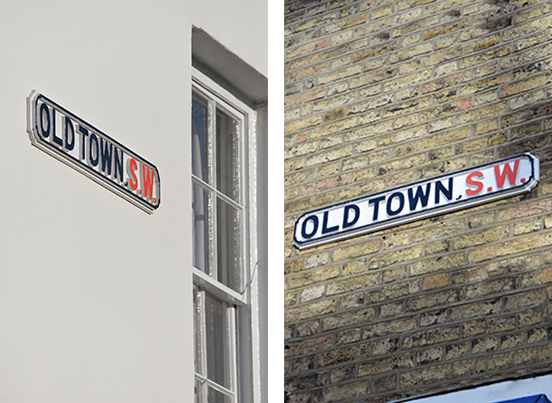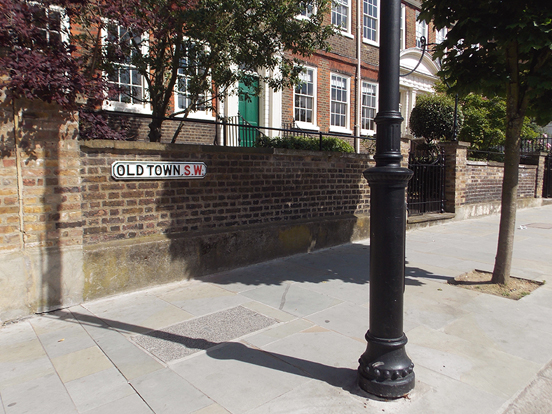 Great care was then taken to fix the new nameplates to buildings in seemingly arbitrary positions, as if they had been added over time. Our greatest compliment now is the fact that no one has really noticed them, although one has been stolen — we hope not for scrap.
Related projects: Local knowledge, Street Collaboration, In van Gogh's footsteps