SCHOOL ALUMNI
Kingston Grammar School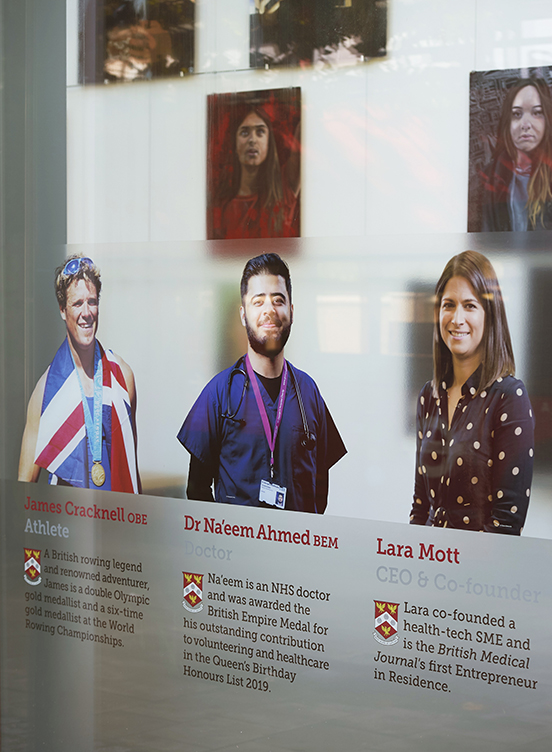 Kingston's most prestigious school was founded in 1561 by Royal Charter, although some ancient records predate this and suggest that the school was active as far back as the Middle Ages. Little wonder, therefore, this establishment can boast such an illustrious group of alumni.
Today's Kingston Grammar School is described in the Good Schools Guide as 'an academic school with a modern edge'. It was in this frame of mind that KGS approached Atelier with the commission to design an alumni frieze stretching the full 23-metre length of its main public-facing building. On the other side of this broad glass frontage, the school had created a new Sixth Form study area — so the purpose of the frieze was also to provide some privacy for the students while at the same time ensuring that the study area remained bright and well-lit within.


Research, testing, obtaining planning permission, seeking image copyright clearance and alumni approval took almost two years from initial approach to final production and installation.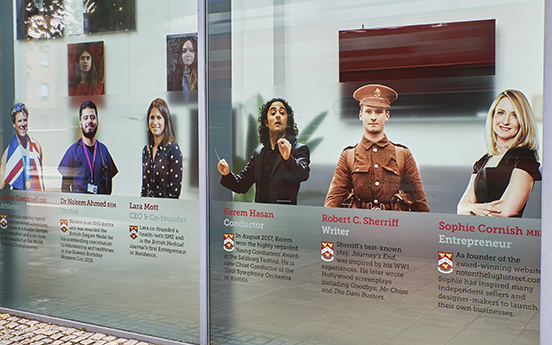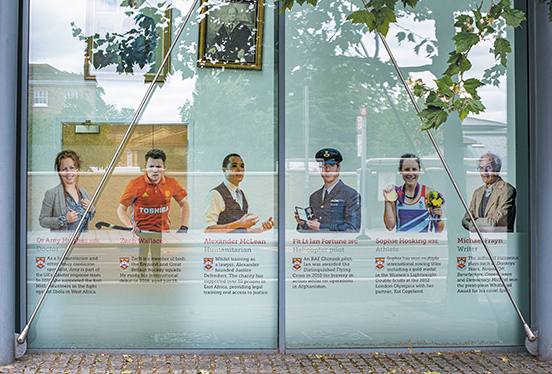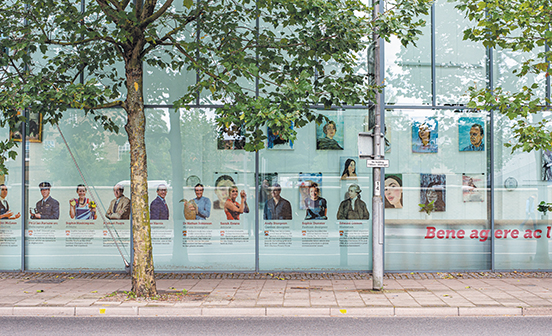 Featured in the frieze are: Olympic gold medallists James Cracknell and Sophie Hosking; renowned author and playwright Michael Frayn; lawyer and humanitarian founder of Justice Defenders Alexander McLean; current GB international hockey players Sarah Evans and Zach Wallace; marine biologist Dr Nathan Robinson; RAF helicopter pilot and recipient of the Distinguished Flying Cross Flt Lt Ian Fortune; CEO of ImproveWell and the British Medical Journal's first Entrepreneur in Residence Lara Mott; entrepreneur and co-founder of Hotel Chocolat Peter Harris; chief conductor of the Tiroler Symphonieorchester-Innsbruck Kerem Hasan; fashion designer Sophie Dunster; multi-RHS award-winning garden designer Andy Sturgeon; historian Edward Gibbon; entrepreneur and founder of Not On The High Street Sophie Cornish; playwright and screen-writer, most famous for Journey's End, Goodbye, Mr. Chips and The Dam Busters, RC Sherriff; founder of Selfless and recipient of the BEM in the 2019 Queen's Birthday Honours List Dr Na'eem Ahmed; and world-leading emergency response practioner Dr Amy Hughes MBE.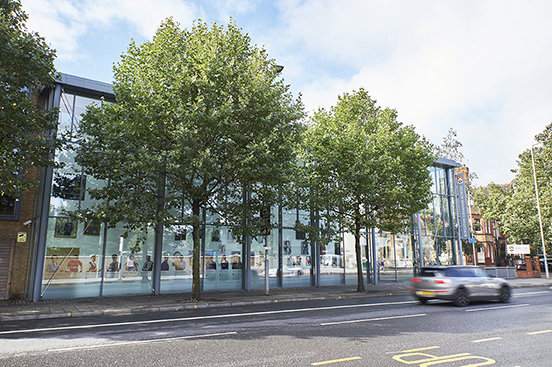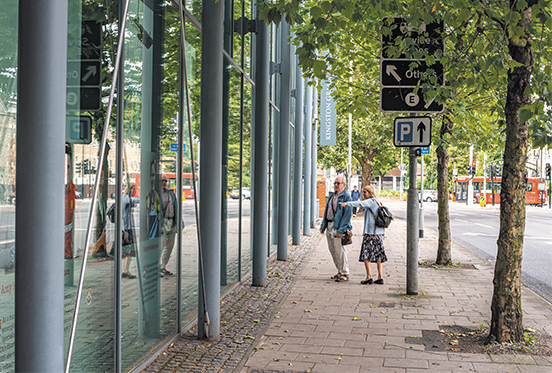 KGS Head Master Stephen Lehec said: "KGS continues to have a long and distinguished legacy since the awarding of its Royal Charter, nearly 500 years ago. We are proud to showcase our history and culture of success and public service, as well as our position of being firmly embedded in the rich and diverse Royal Borough of Kingston. This alumni frieze is the perfect way to celebrate our continued achievements as a school, as well as our contribution as a historical landmark. This is very much a 'live' piece that will grow and develop over the years to come."
Having spent many years creating campus friezes for King's College London , Atelier has come to understand that everyone has a special story, and we enjoy working with clients to realise their own visual narratives. The Kingston Grammar School alumni frieze is a rich testament to the school's ethos. We have designed a frieze that will inspire future pupils and become a feature of civic pride for local people.