MONUMENTAL
English Heritage
For over 10 years, we worked closely with English Heritage — our briefs covered a wide variety of national initiatives, from reports and campaigns to exhibitions and websites. All of them have been approached from the user perspective, working with their Public Affairs department and within corporate guidelines.
Annual reports
For three consecutive years, we produced the annual review, transforming the previously dry departmental reports into outward-facing, accessible case studies, presenting the year's achievements and communicating the real experiences and scope of English Heritage. For 1996/7 we introduced a novel 'achievements' poster for the Chief Executive, designed with Alan Kitching RDI using traditional wood block printed lettering. Well-photographed case studies abound, supplemented by factual charts and diagrams. We even designed a pull out spread which illustrated the extraordinary range of English Heritage activities in London with a stunning panorama, taken from the riverside.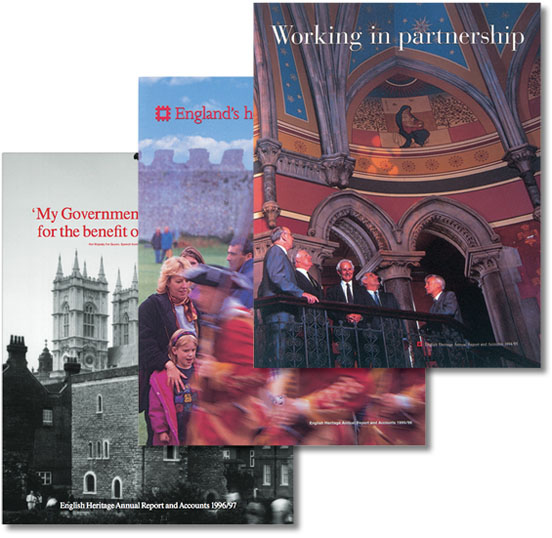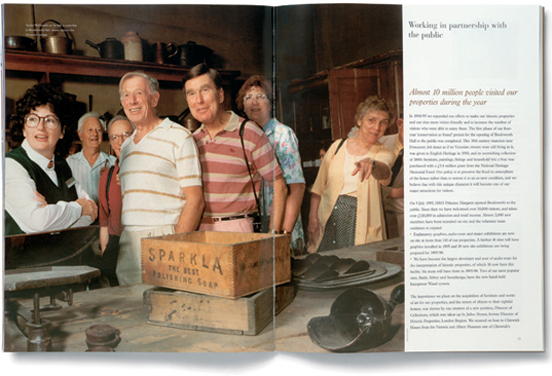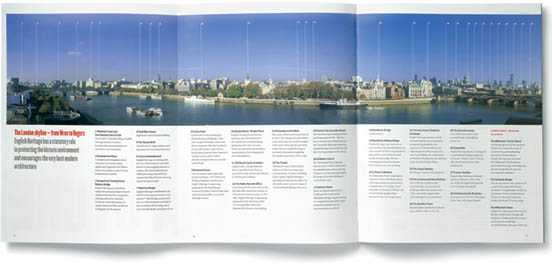 Stonehenge masterplan
We designed the first logotype for 5,000 years — a typographic 'henge', again with the help of letterpress specialist Alan Kitching. Our masterplan website, publications and a travelling exhibition informed the public on the issues surrounding the development of a visitor centre and better public access to this World Heritage site.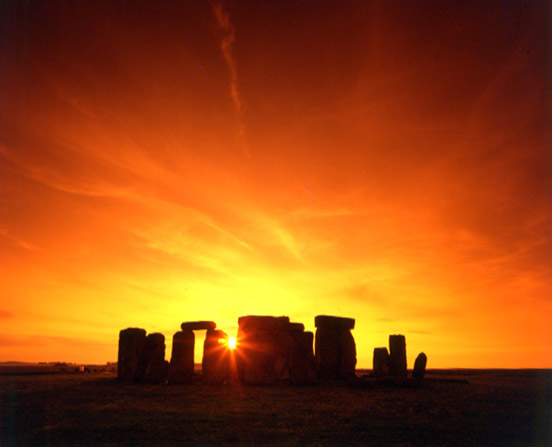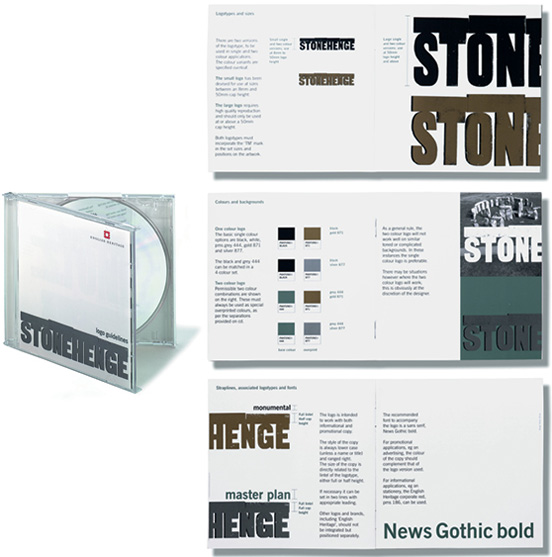 The logo, supported by comprehensive guidelines, was launched by the secretary of State on the top floor of Canary Wharf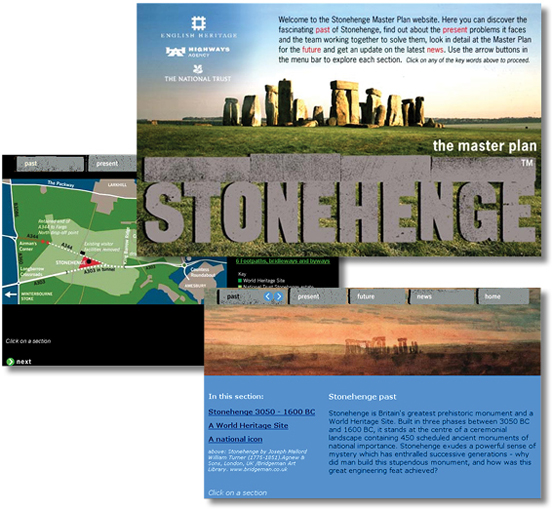 Website included interactive maps and news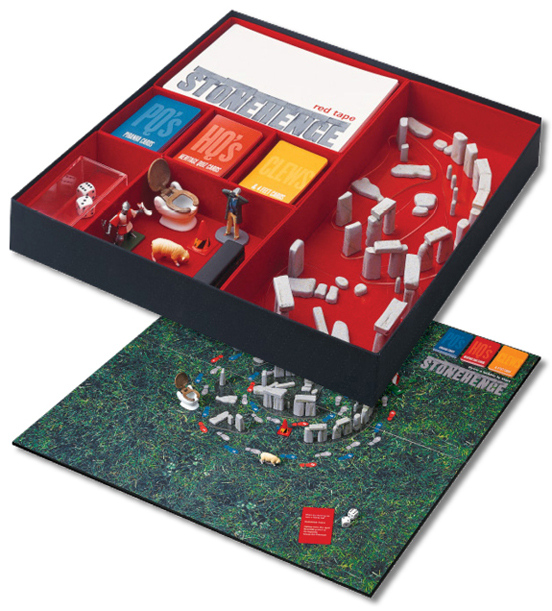 We even proposed a Stonehenge board game for the shop!

Inspired!
A highly successful national campaign to create public awareness and lobby for the maintenance of England's 3,000 listed places of worship. The 'spire' became an icon for the campaign; finding one which fitted our design was another matter however!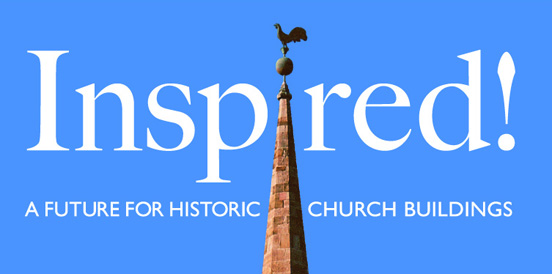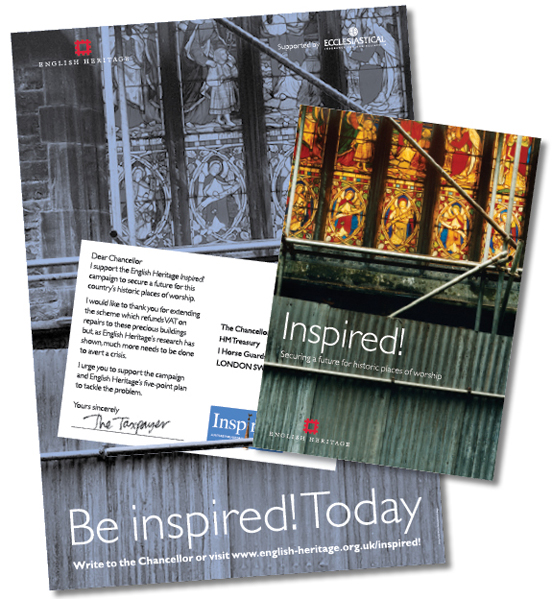 The campaign was supported by booklets, events, posters and a petition

The Albert Memorial
A major initiative, the £11 million restoration of the Albert memorial took several years. We were commissioned to design the campaign logo, marketing and fundraising materials for this London landmark.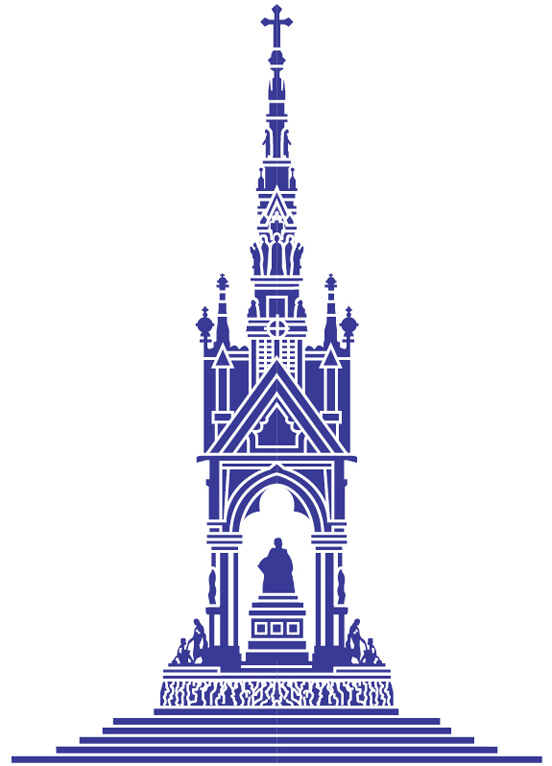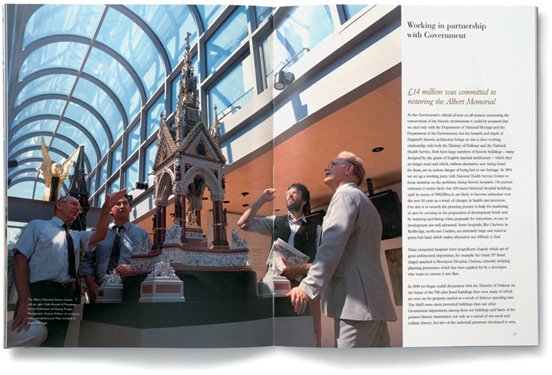 The visitor centre exhibited artefacts as the monument was restored, shown in this annual report spread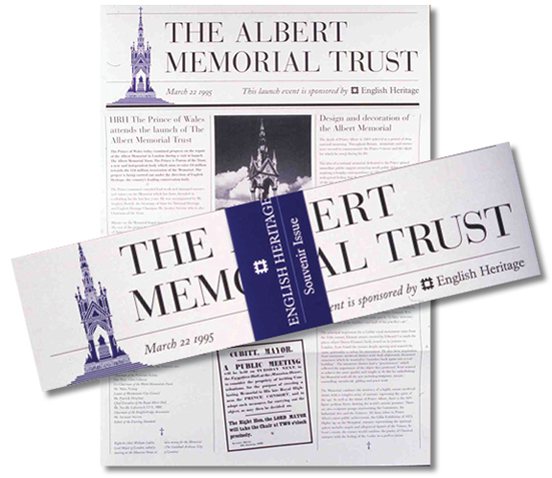 The visitor centre exhibited artefacts as the monument was restored, shown in this annual report spread A 'Victorian' broadsheet introduced the initiative in a memorable mailshot.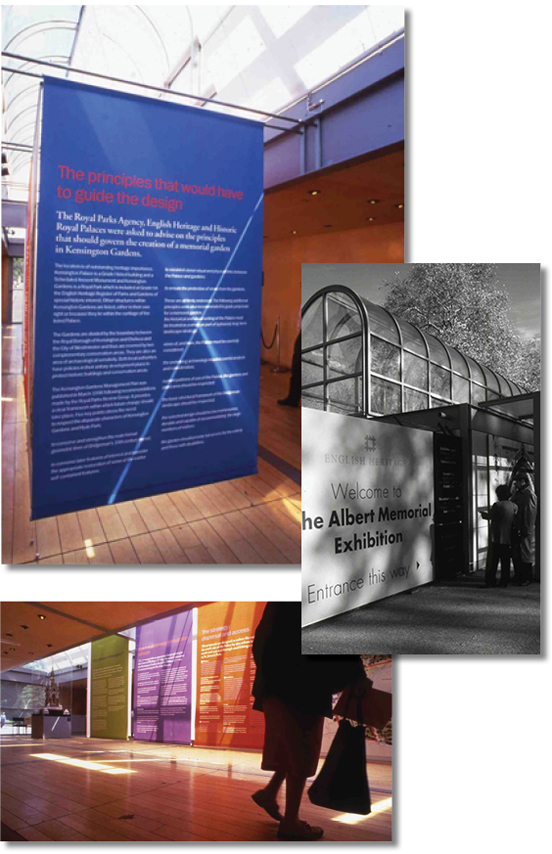 In response to her death, an exhibition to design a memorial garden for Princess Diana was held at the Albert Memorial visitors centre. We designed a simple, elegant piece of interpretation, using translucent banners naturally lit by the skylights and creating a contemporary, contemplative space.

Sitooteries
Literally 'sit-out-eries' an exhibition of innovative designs for summer houses by young designers such as Thomas Heatherwick, was held at Belsay Hall, Northumberland. We used the phonetic spelling to create an intriguing campaign.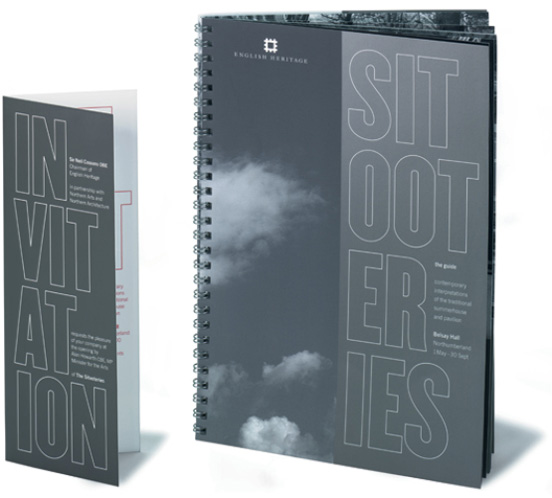 Pride in our skills
Our strapline for Historic Property Restoration, the working arm of English Heritage, who were responsible for many key restoration projects involving highly specialised, sometimes ancient skills.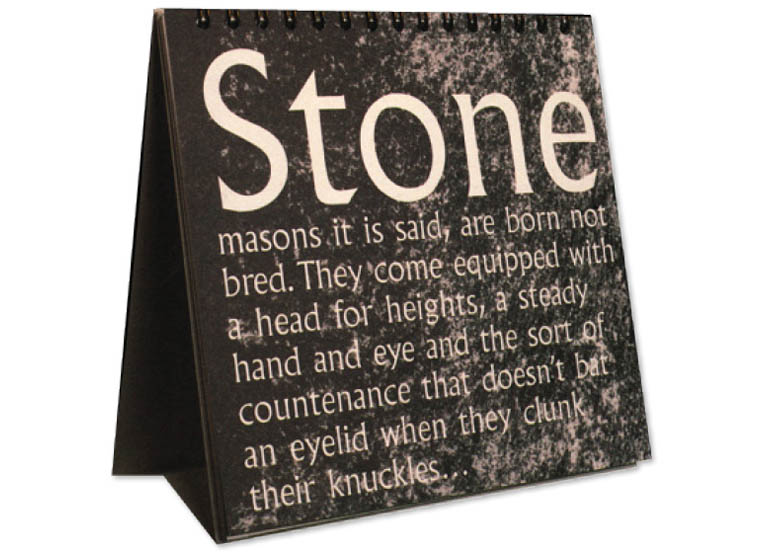 We interviewed the craftsmen themselves, telling their stories through anecdotes, illustrated by Ken Kirkwood's stunning photography. We borrowed the craftsmen's own tools, showing them full size on posters explaining their history and use. The aim was to advertise their traditional skills to architects, local authorities and other Heritage organisations.


RICS Conservation award
We were asked to design the conservation award for the Royal Institution of Chartered Surveyors. Using the craftsmen from HPR, we not only designed the award, but also commissioned Phil Sayer's evocative black and white photographs the of the trophy being made, with oak, limestone and pewter.