TIERS OF JOY
Happy Computers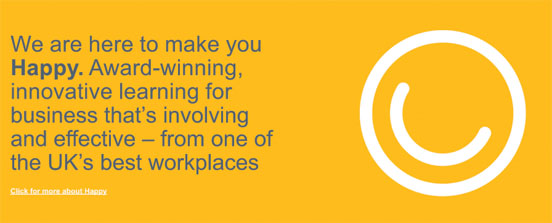 After 20 years of award-winning IT training, Happy Computers wanted to expand their appeal to a broader audience, particularly in the city of London. At the recommendation of the Design Council, we won a competitive tender — Happy told us they liked our 'listening and testing' approach to branding.
An award-winning city training company with a great name, 'Happy' wanted to reposition themselves to add more service lines and corporate clients to their folio. With such an anticipatory name in place, the problem was how to retain their brand personality but significantly increase their perceived gravitas. And they needed to flexibility to be able to appear credible in a multitude of training specialisms, not just IT.
As a regular winner of the best workplace awards, we began by interrogating the structure and positioning of the brand. With such diverse audiences as local authorities and city corporates, we encouraged Happy to divide their operations into 3 key training areas — Happy Computers, Happy People and Happy e-Learning — each having its own emphasis and communications 'tool box', all under a single brand identity. Having such an inclusive internal culture, it was relatively easy for us to conduct brand audits and run workshops and presentations with key employees to ensure the solution fitted their requirements, all giving us us plenty of useful insights into the key differences between a 'Happy' experience and that of the competition after talking to clients and employees at length, we were very keen to retain the unique 'happiness' in their culture which we identified as 'personality with gravitas'.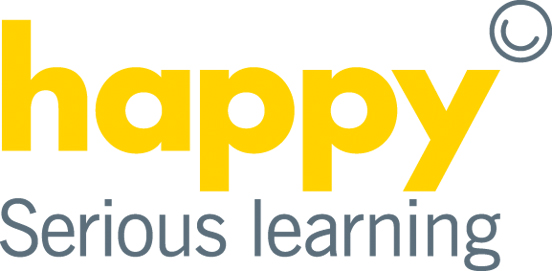 They unanimously chose this solution — emphasising the formal professionalism of the 'Happy' brand, but with a twist — the powerful corporate copyright 'C' symbol becomes a smile. To add emphasis to the brand proposition, we created the strap line 'Serious Learning'.

Henry Stewart, founder, listed on 'Guru Radar of Thinkers′ list of top 50 global business thinkers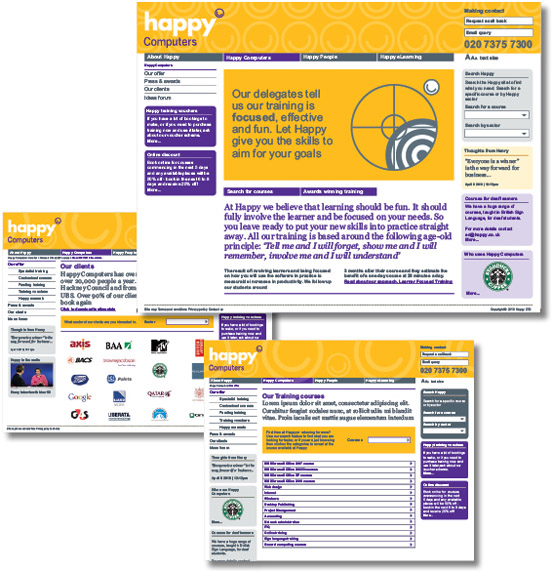 The journey from home to content pages is carefully tiered, to avoid complexity.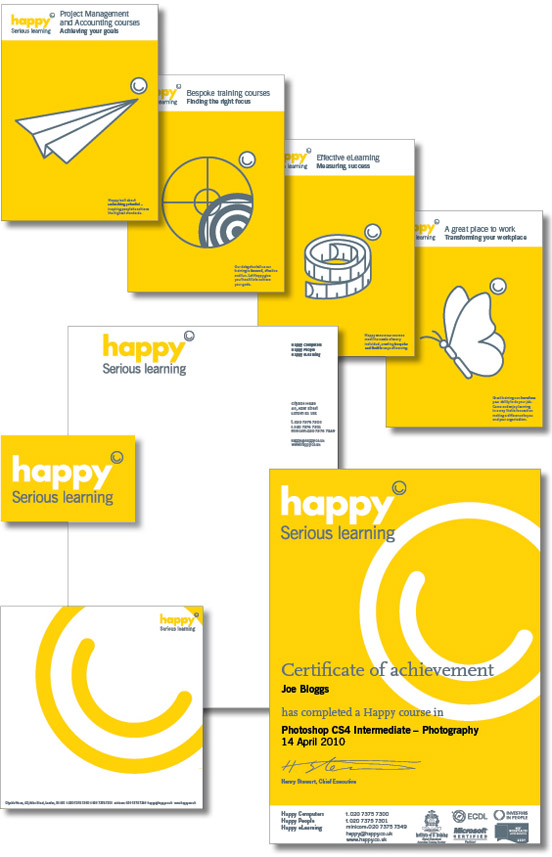 The huge diversity of communications has been made consistent through the discipline of brand guidelines