A LANDMARK ICON
South Tyneside Council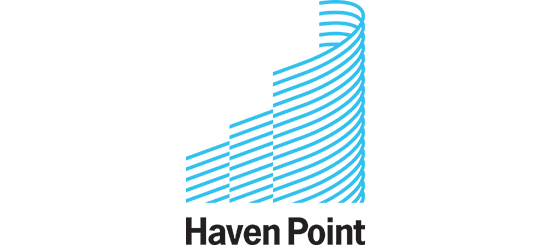 Haven Point is a new £16m leisure centre with three pools, a gym, two dance studios, a sauna, a visitor information centre and a café. Situated directly on the South Shields foreshore, it is the centrepiece of South Tyneside Council's three-mile coastline regeneration project.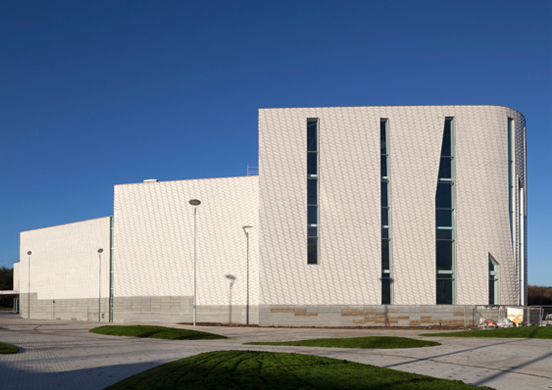 Local consultations showed that the people of South Shields didn't just want a new swimming pool — they also wanted an iconic landmark that would draw visitors to the area. The project's architects responded with a building that rose from the land like a great craggy sea cliff; resolutely defying harsh winter winds while shimmering in the summer sun, just like the sea.
Atelier made many site visits during the construction period. We always returned to our London studio windswept, with the sound of the waves in our ears, and a strong silhouette of a stepped building profile in our minds. The Haven Point identity was driven by combining the building's cliff-top profile with the swirling North Sea waves of the South Shields shoreline.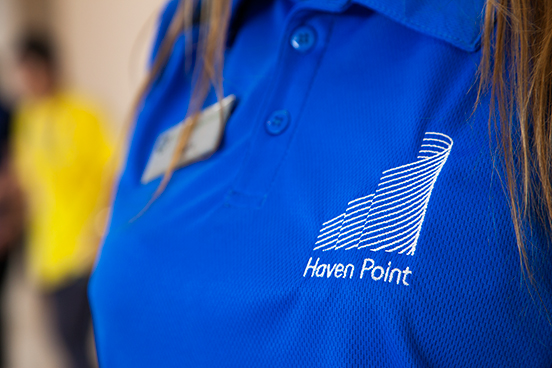 The Haven Point logo had to be as iconic as the building itself. It was designed to be instantly recognisable in all formats — appearing on everything from staff shirts to TV advertising.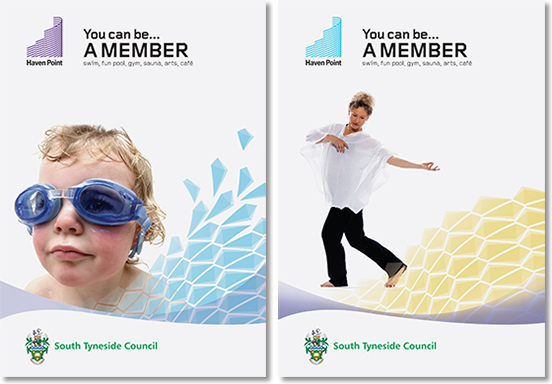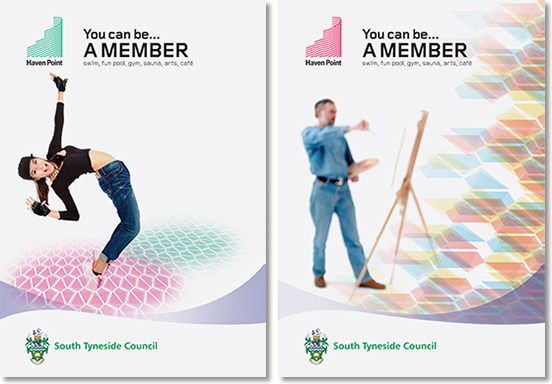 Atelier created a graphic pattern that represents the distinctive tile geometry and this was playfully used in posters that announced the leisure centre's opening.


Haven Point proved to be an immediate success. Within 48 hours of opening, the centre welcomed more than 2,000 paying customers and enrolled nearly 140 new leisure centre members.


Related project: Shimmering Signs, Glass Mill Discovered, Plain and Practical, Striking a Balance