HIS ROYAL PLAYFULNESS
The Prince's Foundation for Children and The Arts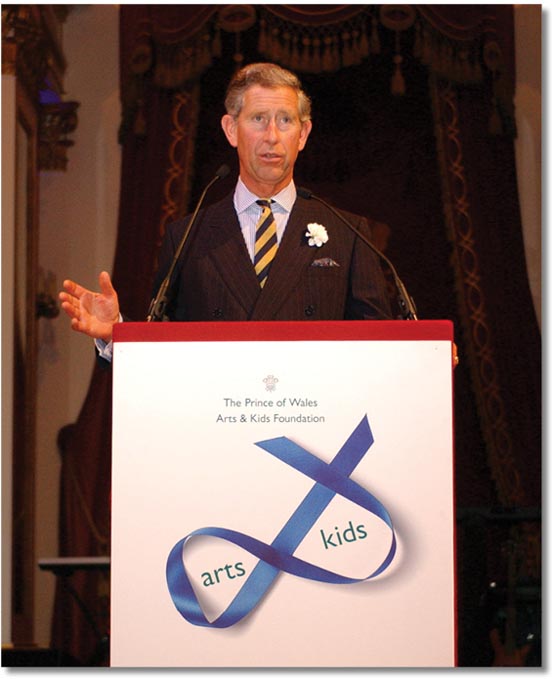 The Prince of Wales Arts & Kids Foundation gives all children access to the arts, regardless of their background. Our brief was to create an identity which reflected the wide range of activities which the foundation provides for children.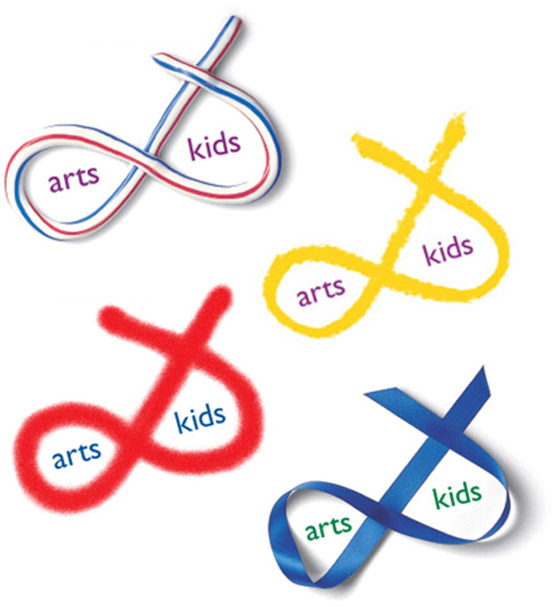 We created not just one logo, but several, infinitely expandable as expressions of youth and creativity. So the logo appeared in multiple versions — there's an ampersand drawn in squiggly toothpaste, marker pen, silk ribbon and even graffiti...
At the prestigious launch at Buck House, we were waived into the inner sanctum by the guards, looked upon with awe by the tourists at the gates. It was packed with the great and the good, all entertained by children wearing various logos, celebrating youth and art in the grandest of circumstances. But beyond the flattery and fluster of such occasions, Arts and Kids continues to change lives, giving the young the courage to be creative.