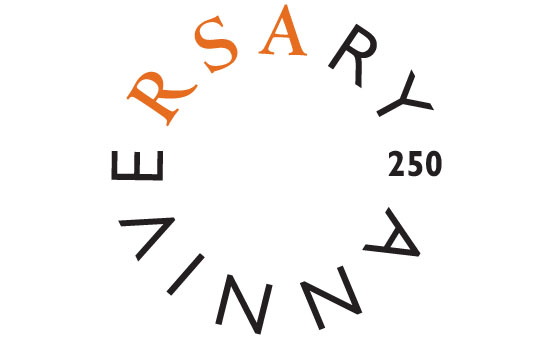 The Royal Society for the encouragement of Arts, Manufactures and Commerce (RSA) is a charity committed to finding innovative solutions to today's social challenges. Funded by a 27,000-strong Fellowship, it conducts research, sets up projects and encourages practical action to improve people's hopes for a better world. Founded in a coffee shop in Covent Garden in 1754, the RSA has a wealth of notable achievements and Fellows in its long history. October 2004 was yet another milestone; its 250th anniversary.
Atelier was commissioned to create a special 250th mark that would be used throughout 2004-5. The deceptively simple logo was the result of many hours of experimenting before we stumbled upon what now seems an obvious solution. Typographic gifts such as this are rare and aren't always easy to spot, even when they are staring you in the face — and have lain dormant for 250 years, just waiting...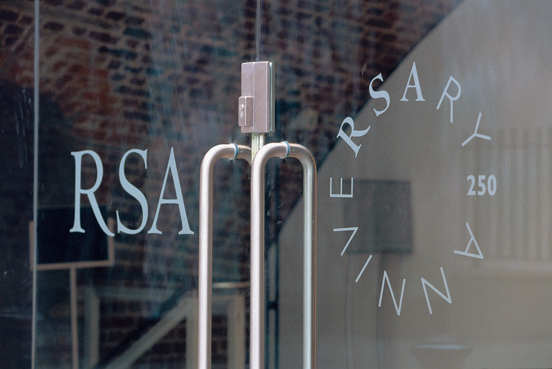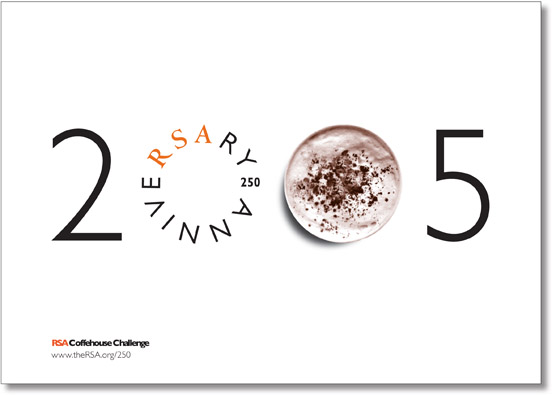 The RSA was so taken with this celebratory mark that it replaced the RSA brand logo for the duration of the anniversary year. The mark appeared on all RSA communications and throughout its building. Nobody could fail to notice the occasion.