AN IDEA ON A PLATE
Savvy Cook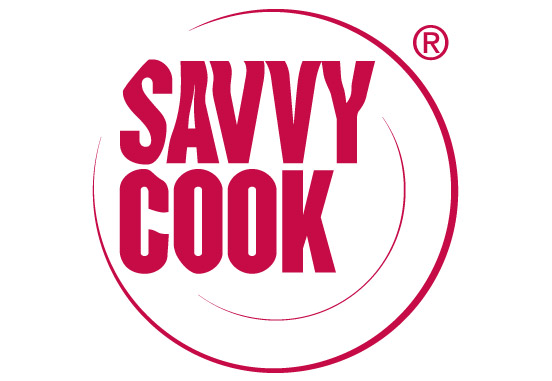 Savvy Cook is a start-up business run by Monique. Having just fled a pressured corporate job she knew that after a long day at work, many busy professionals were often too tired to cook themselves a fresh meal — so she decided to make it her business to do so for them. Savvy Cook's raison d'être was to put a healthy, freshly prepared meal on your plate every day of the working week. Monique would deliver her meals directly to your fridge, ready for you to cook yourself in just 15 minutes. Savvy Cook was the alternative to a routine of unhealthy ready-made meals.
Monique wanted an identity that would stand out as she drove around in her new Savvy Cook delivery van. It called for something distinctive that would be easily recognised at a distance. And it needed to be as unusual and as fresh as Monique's business concept.




We turned to the Atelier kitchen for inspiration. Taking a dinner plate from our kitchen cupboard, we cut out some lettering and stuck it on. Noticing how the letters distorted as they ran over the lip of the plate, we became interested by this optical effect. Several different dinner plates later, we'd identified the ideal 'ripple' distortion. It was photographed, then digitally retouched, and finally we experimented with some striking colours. It felt as though we were rustling up a visual treat and literally putting it on a plate for Monique.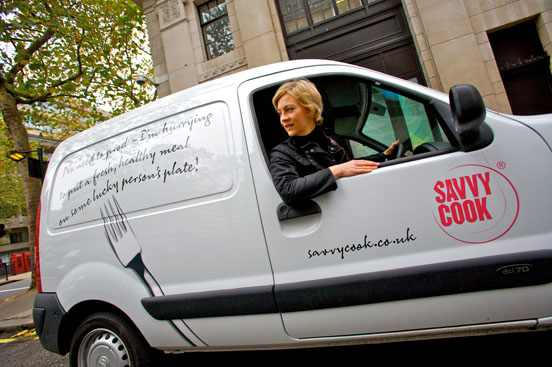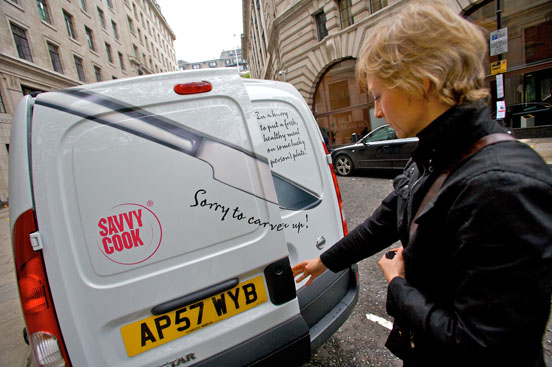 When Monique took delivery of her brand new van we coaxed her into leaving it with us for an afternoon. Crawling all over it with bits of paper and masking tape, we tried out our ideas at actual size. We did get some funny looks from passers-by in the street but hey, at least the new graphics were already attracting some attention. We introduced some knives and forks and some witty copy lines that excused her driving — after all, she was in a hurry to put fresh food on someone's plate.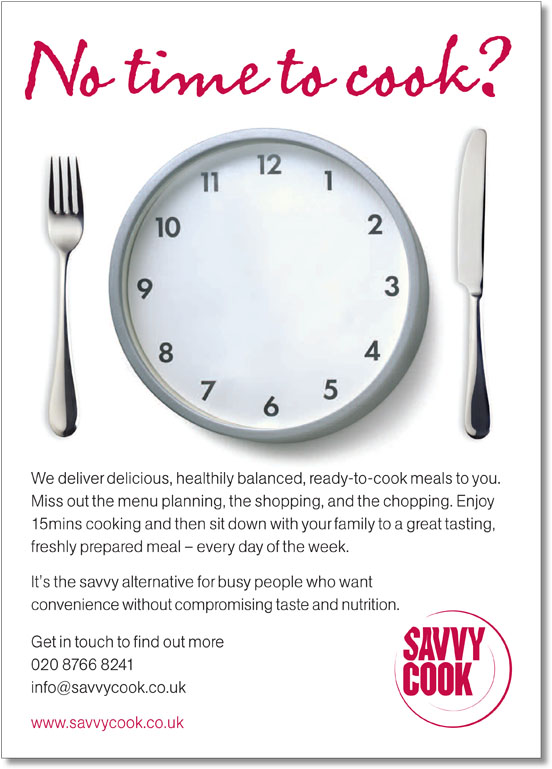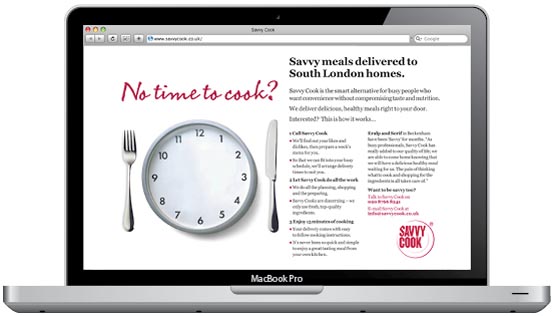 As the business grew, we added more design ingredients to the mix. We designed launch flyers and an online presence. These promoted Savvy Cook as the solution for those with 'no time to cook'.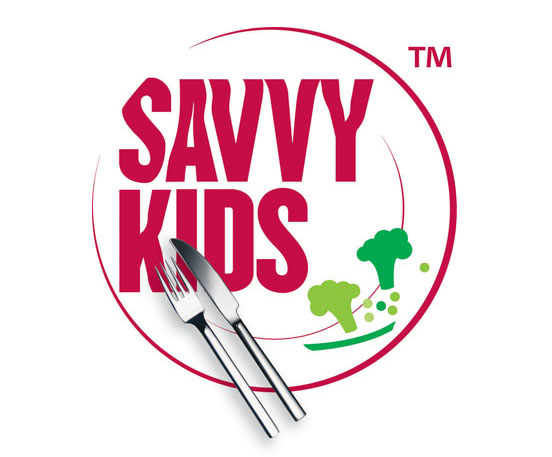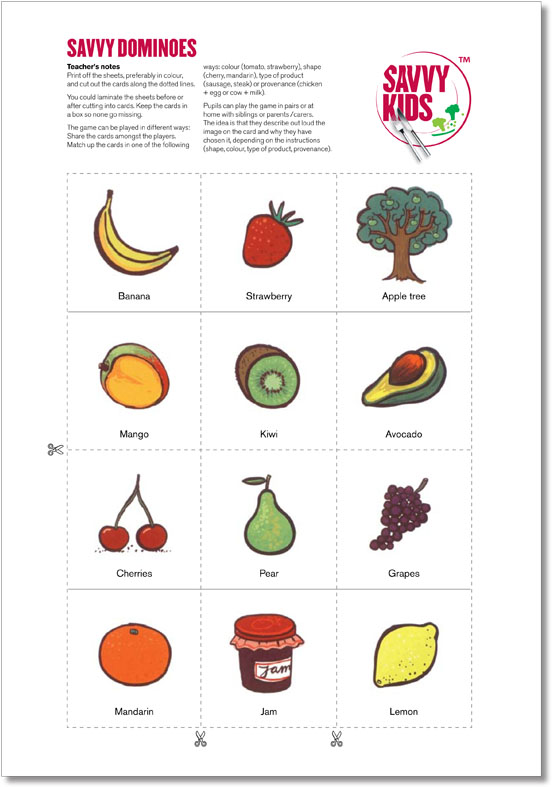 Monique also looked at ways to increase awareness of healthy eating among primary school children. Atelier created a Savvy Kids sub-brand and is developing teaching aids such as this 'food dominoes' game.