A DEDICATED DECADE
Royal Geographical Society (with IBG)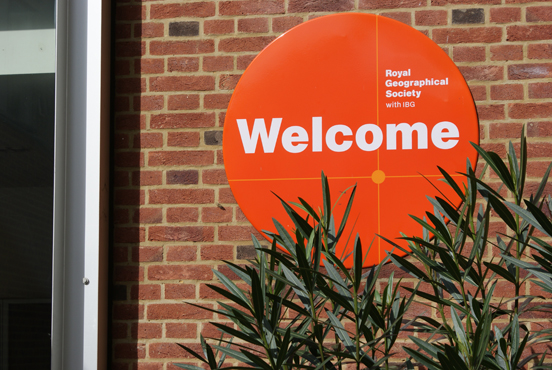 Founded in 1830, the Royal Geographical Society (with the Institute of British Geographers) is the UK's learned society and professional body for geography. The Society is a charity with more than 16,500 members worldwide. Its project work reaches millions of people in all fields of research, education, advocacy, training, grants, events, and publications.
In 2004, Atelier undertook an extensive review of all RGS-IBG communications. This revealed a disparate range of material produced independently by every department at the Society. Having established the extent and the source of the problem, Atelier prepared proposals for a design structure, a method for producing consistent communications, a new identity and then assisted in gaining internal support for change. When the proposals were accepted, Atelier produced guidelines and templates, briefed staff and handed over design assets for internal use.
This process was developed to ensure that the Society took control of managing its own identity. Our work with the RGS-IBG was so enjoyable and fruitful that we were sad to let it go — so we were elated when the Society wanted to retain our input as an external creative resource. Atelier is now approaching a decade of continuous and stimulating work for the RGS-IBG, some examples of which are featured here.
The Society is wonderfully energetic and forward-thinking, setting out to show the contemporary relevance of geography to everybody. Our ongoing role is to reflect this.




We all come from somewhere, so we all have some geographic connection. The Society's staff have business cards carrying the latitude and longitude coordinates for their place of birth. When meeting people for the first time this is a great ice-breaker, and the coordinates emphasise the relevance of geography to everyone.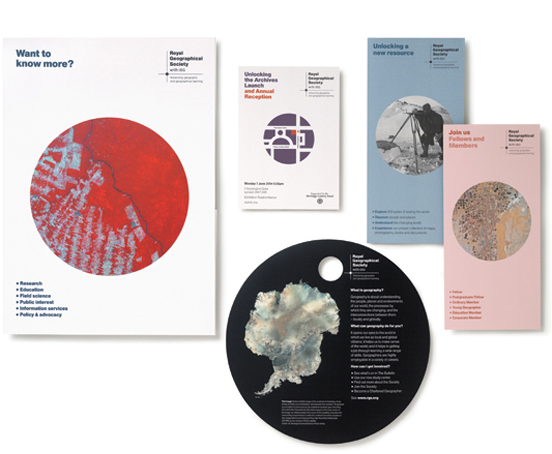 All of the Society's communications now clearly come from the same organisation, yet the identity scheme allows for each subject to be represented in a different way. This coherence is achieved through a simple idea: 'the circle', a shape commonly understood to represent our world.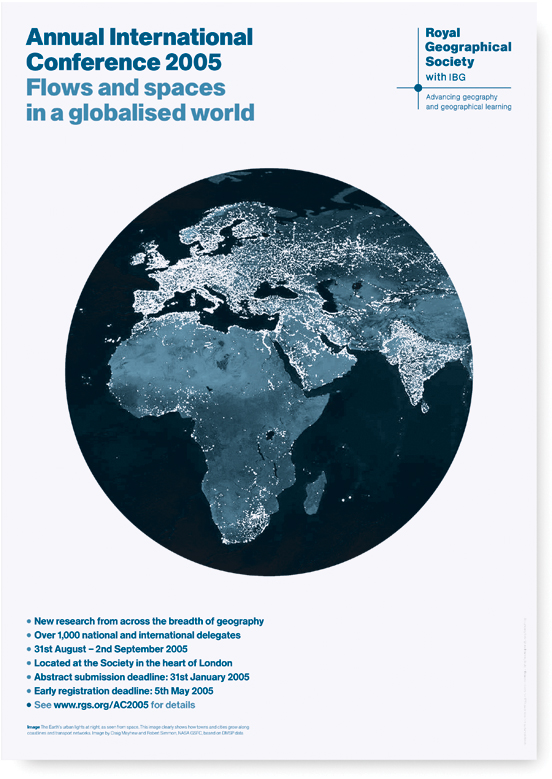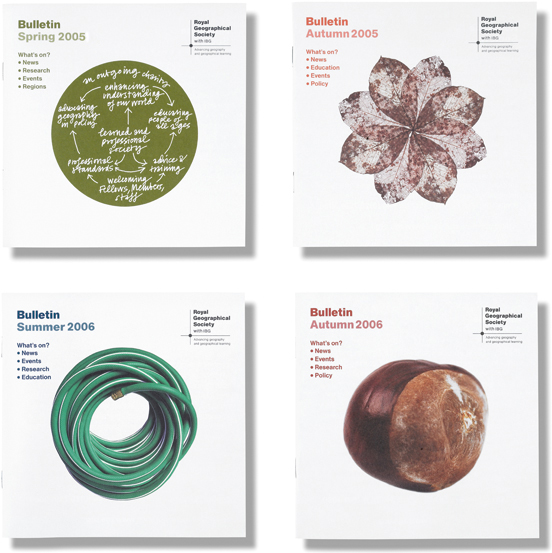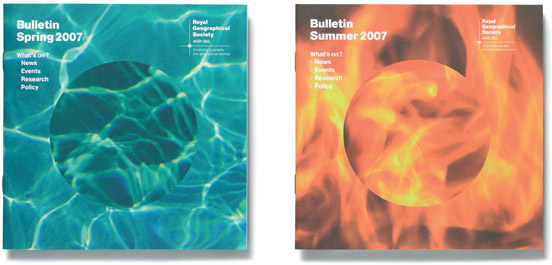 Regular contact with members is via seasonal bulletins that include full details of forthcoming activities. Each bulletin must look different from the last, and of course, features a circle in the most imaginative and topical way.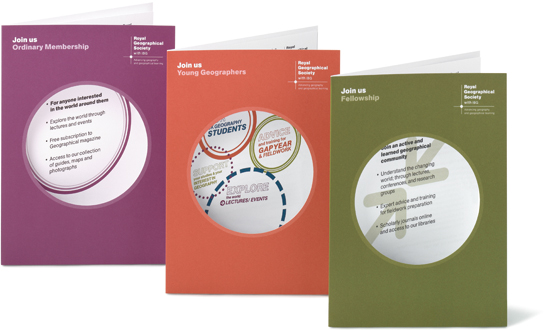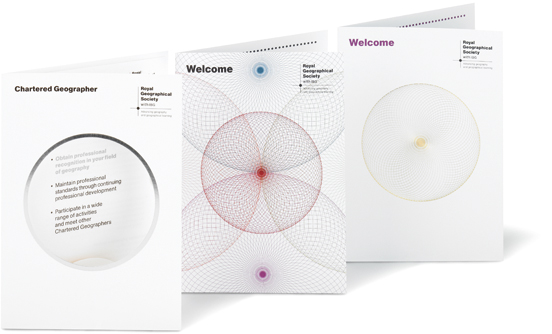 Welcome packs with application forms introduce new members to the Society. For many, this is their first contact with the RGS-IBG's identity. Membership is the lifeblood of the Society — so these materials are of a high quality with foil blocking, cut-outs and printed on quality paper stock.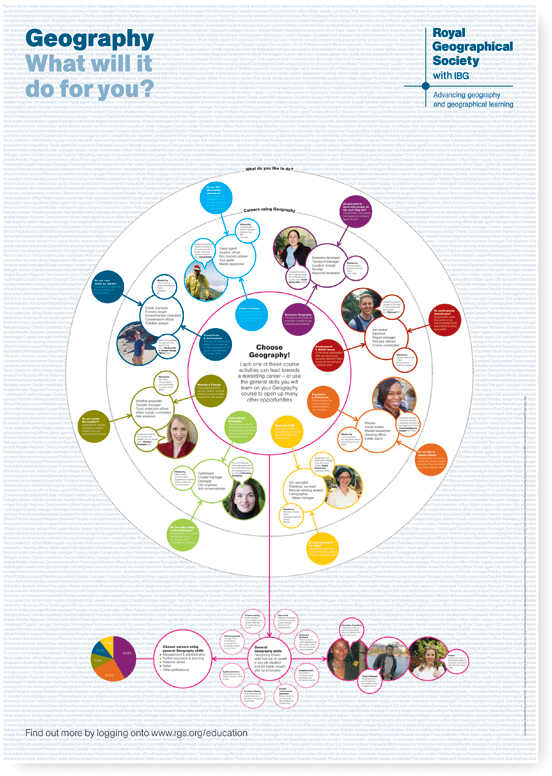 Atelier accept all sorts of challenges. Here, we were asked to show secondary school pupils what career opportunities may be available with a geography qualification. This A1 poster for the classroom wall features our colourful schematic that includes qualification routes, quotes and job descriptions from eight real-life geographers. Professional geographers are by nature methodical and well organised. Our graphic solutions had to reflect the way they think.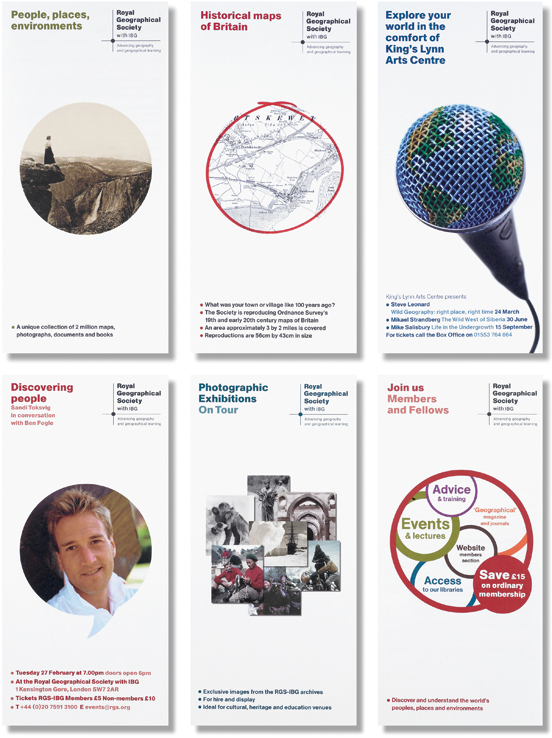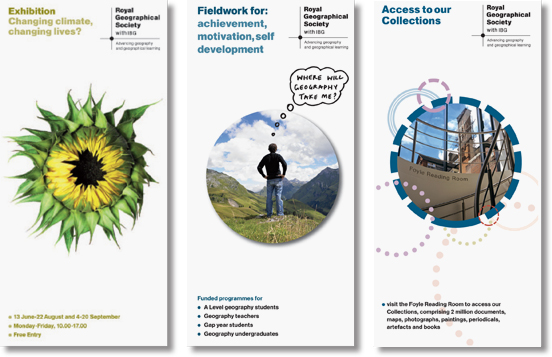 Every department at the Society has its own set of activities and offers for members. Atelier created a standard format for RGS-IBG flyers and in so doing ensured that the Society had a strong, uniform presence in leaflet racks.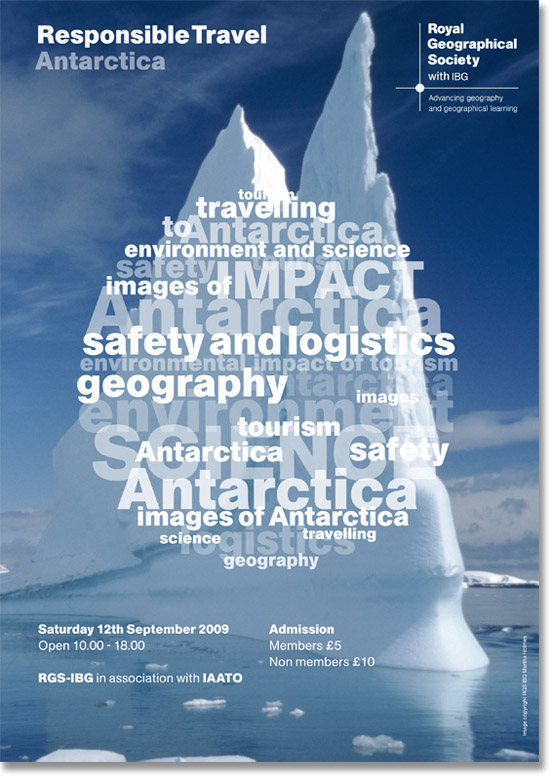 Often, there may be too many points to be communicated when promoting an event. When we were commissioned to design this poster we were given an impractically long title so we edited it for impact, but then expanded the list of attractions by creating a circular 'word cloud'. This is a good example of how brand identity guidelines should not restrict what designers do. Rather, it can force designers to think harder and be more creative when solving visual problems.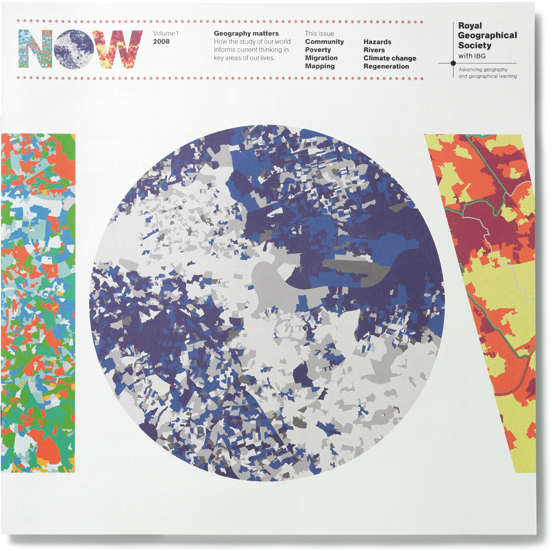 The pilot journal 'NOW' features geography work that can influence government and social policy. Its edgy graphics project geography as being of essential concern to the modern geo-political world.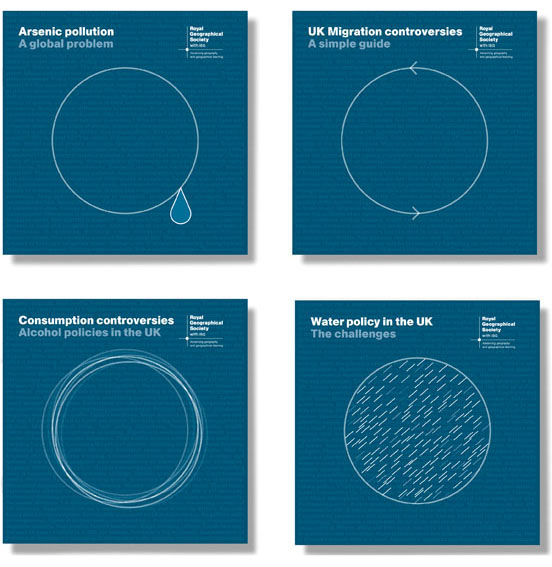 These pocket-sized briefing booklets are designed for Parliamentarians and policy-makers. They present topic-based geographic research that helps to inform government positions and to frame effective legislation.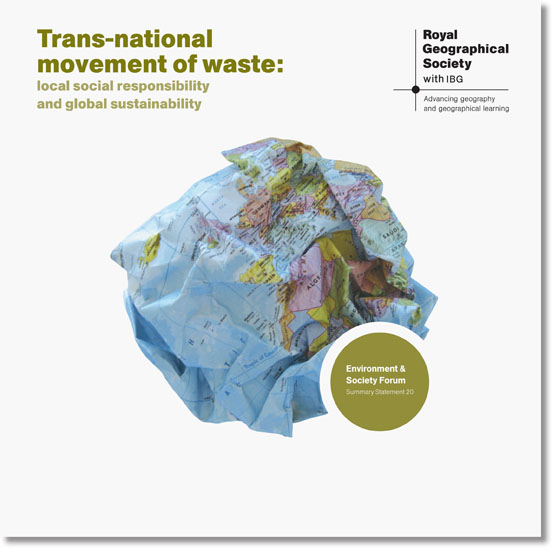 Other, more detailed reports on a wide range of important subjects are also produced by the Society.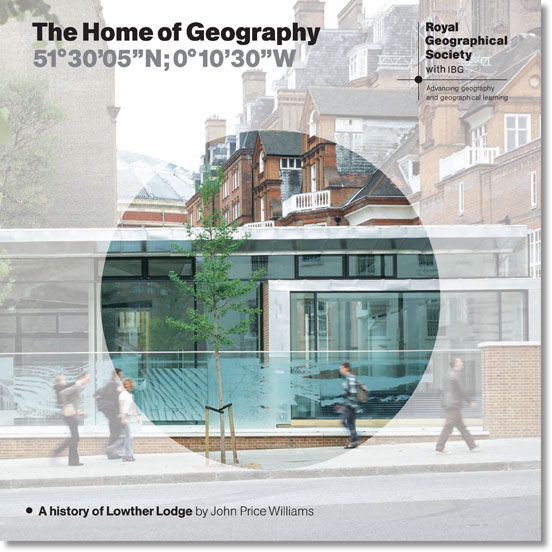 The Society has resided at its home in Kensington Gore for over a century. This commemorative booklet was designed by Atelier as a fund-raising edition, with all proceeds going towards the renovation of its much cherished listed buildings.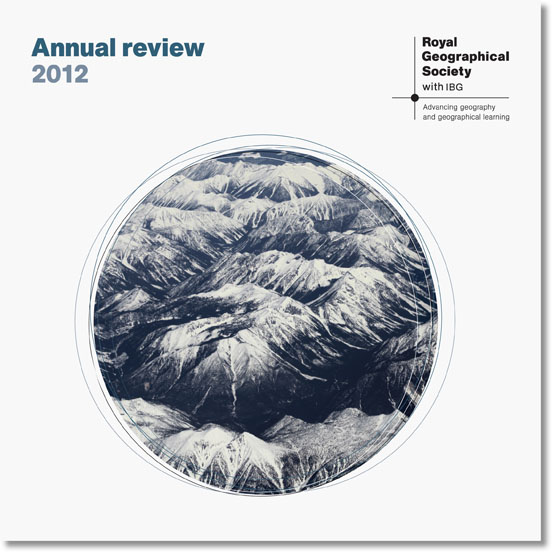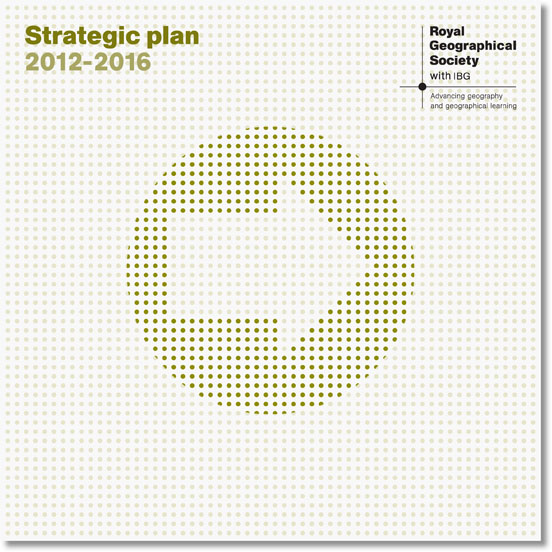 Every year for the past decade, Atelier has designed the Society's annual reviews. And every four years we also design the Society's strategic review — always eagerly awaited by the membership.




Dr Rita Gardner CBE Director of the Royal Geographical Society (with IBG)