DIGGING FOR GOLD
Lenmark Groundworks

We've recently designed a logo and livery for a construction company keen to prepare themselves for the next stage of their growth. They specialise in groundworks, which we learned is the most substantial phase in building construction, and involves; building access roads, preparing and levelling the site, making provision for drainage, and constructing all the foundations.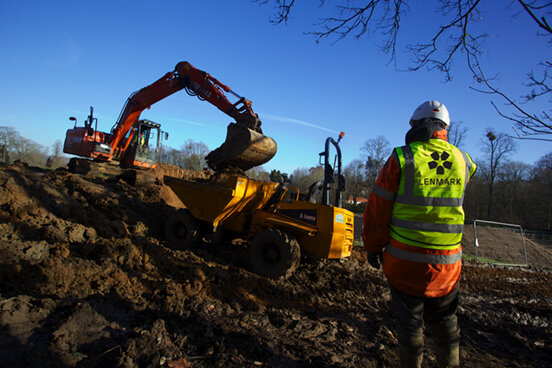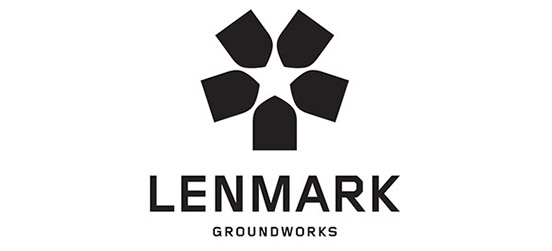 The chosen logo: formed of a set of spades, which can also be seen as houses, and together form a hidden star.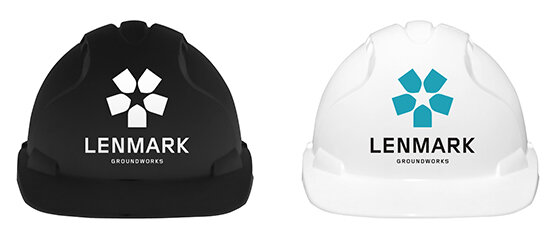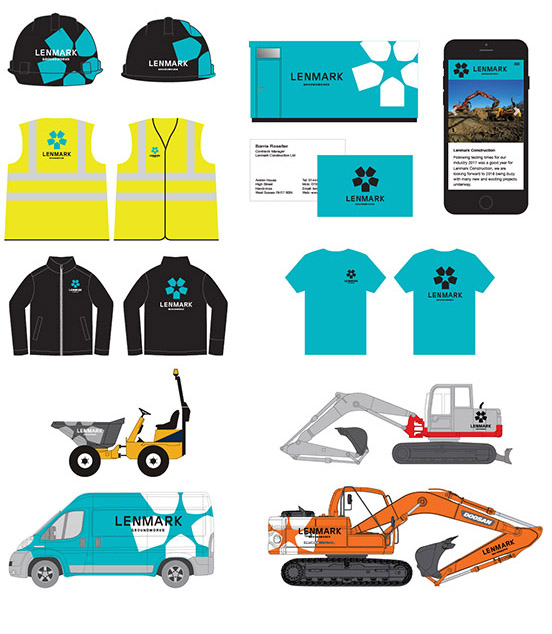 Below we are showing the other contenders, various explorations of the idea of digging, sites and the platform provided by groundworks.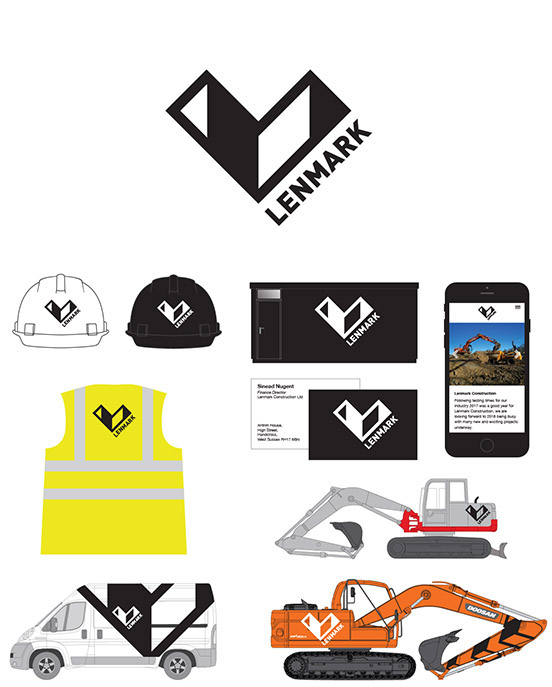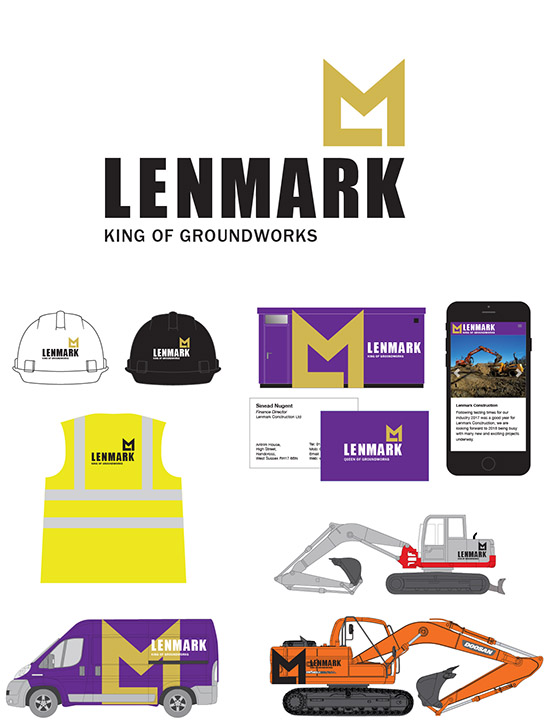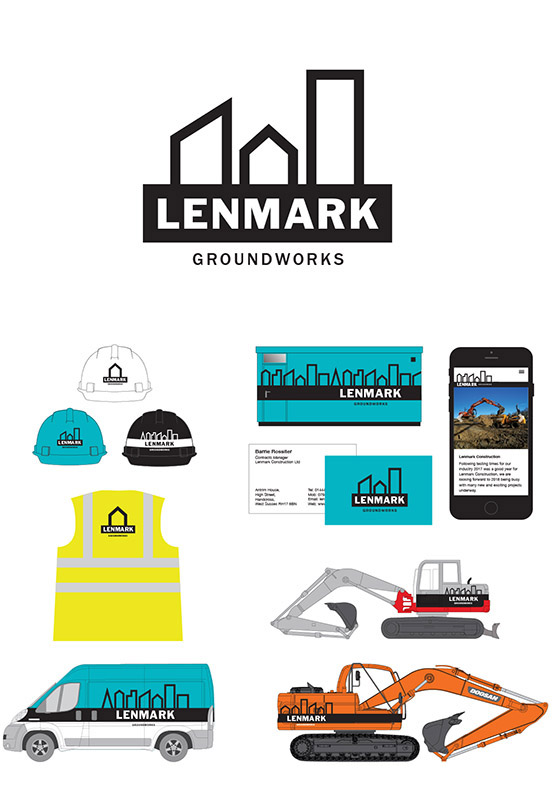 These photographs, by Phil Sayer, were to show the client how they can depict their work - the standards of photography in the industry are poor, often shot with pocket cameras by amateurs. We wanted to show them that with the right images, they can achieve dynamic, impressive images, useful for presenting their projects to win fresh work.