CHANGING HOMES
Iscoyd Park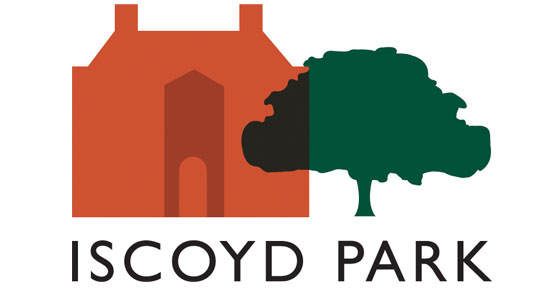 This Georgian country house has been the family seat of the Godsal family for more than 170 years. When the most recent descendant took on the estate, the house was unfortunately in need of extensive repair. Faced with some stark choices, the family began restoring the estate, funded by its transformation into an exclusive wedding venue.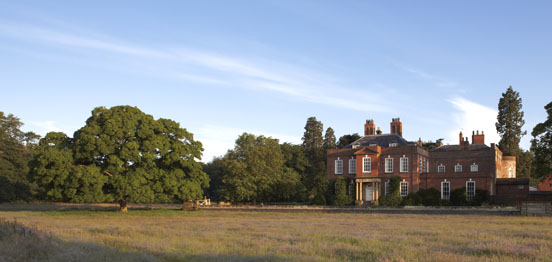 During months of stressful building work and financial angst, Atelier guided the Godsal family through the necessary stages of creating a brand identity for their new venture. This of course meant many visits to the enchanting place — and we always returned to London with the same vision of a picturesque Georgian frontage rising alongside mature trees. This vision became immovably lodged in our minds. The building's profile and landscape were valuable; with a bewildering array of other venues to choose from, a bride and groom needed to have a distinctive picture of the house and park. A logo that didn't remind them of Iscoyd Park wasn't really an option.
Under tight financial constraints, the Godsals had to generate reservations before the building works were completed. Atelier designed their new website which disguised the fact that the house was full of builders. This launched the new wedding venue and the Iscoyd Park identity. It immediately generated interest, visits to the house, and with the Godsals providing reassurance that the works would be finished on time, bookings were taken. Months later, the restoration work was completed 20 minutes before the first bridal party arrived.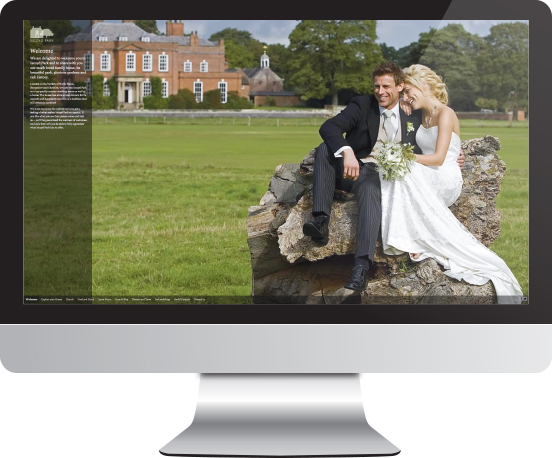 The Iscoyd Park website continues to be improved and extended, generating a steadily increasing stream of enquiries and bookings.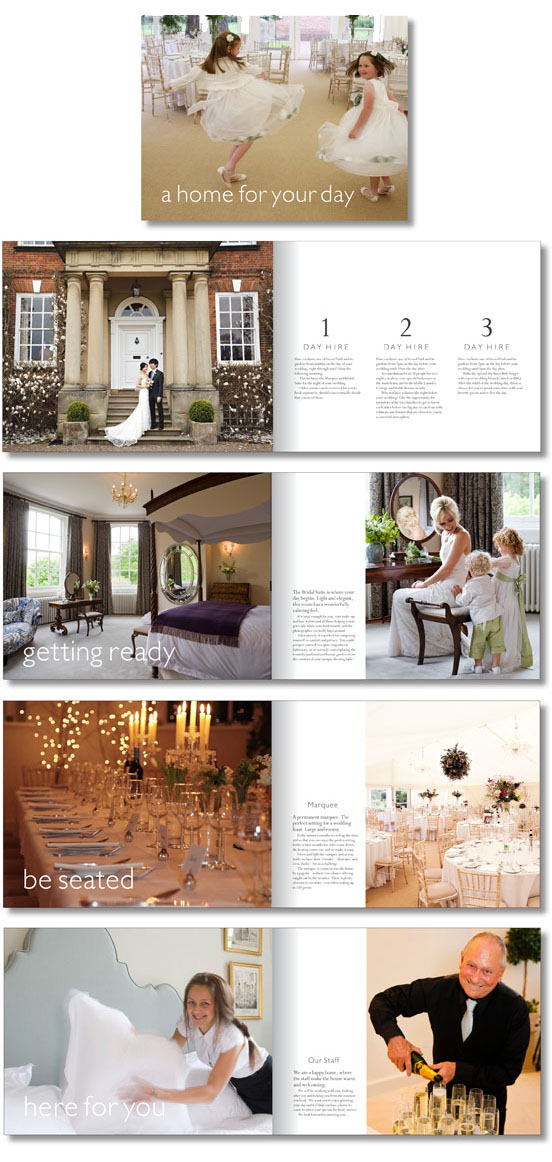 The Godsals have worked very hard to build the business and we still make visits to assist in developing new marketing initiatives such as this e-brochure. The future of the family home now seems secure for the next generation.