FOR 'REAL' SUPPORTERS
Wednesdayite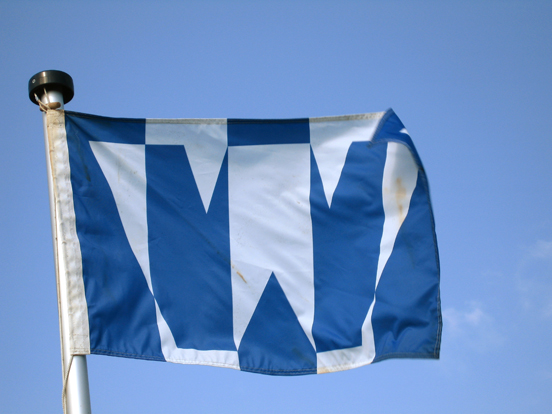 A 'Wednesdayite' is commonly used to describe a supporter of Sheffield Wednesday Football Club. It is also the name given to its independent supporters group which not only raises and provides funds to strengthen the first team squad, but also maintains match day facilities for supporters and subsidises tickets at away games. The Wednesdayites provide free coaching for local schools and support community charities.
Independence is very important to the Wednesdayites — so much that they wanted a fresh identity that distanced them from the 'official' club-run supporters' group. The Wednesdayites asked Atelier to take them closer to the true spirit of their football team.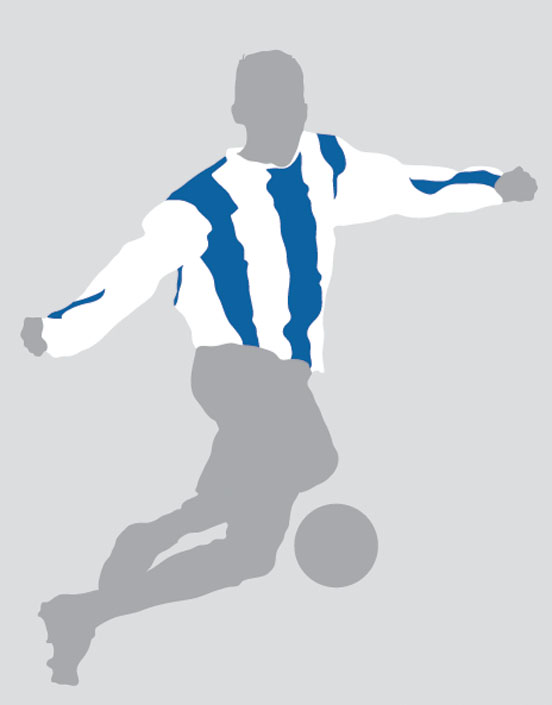 We studied football club identities. Almost all seemed to have been concocted from symbols whose meaning had been long forgotten. Many were even faux crests that had remained unchanged for decades. It would be impossible to garner support for the introduction of a modern version of a Wednesdayite crest and it didn't seem right to design an 'old style' crest that was rooted in sham symbolism — so we set aside crests and concentrated on the only graphic elements that really mattered to the true fans; the blue and white stripes of their beloved team shirts and their name 'Wednesdayite'.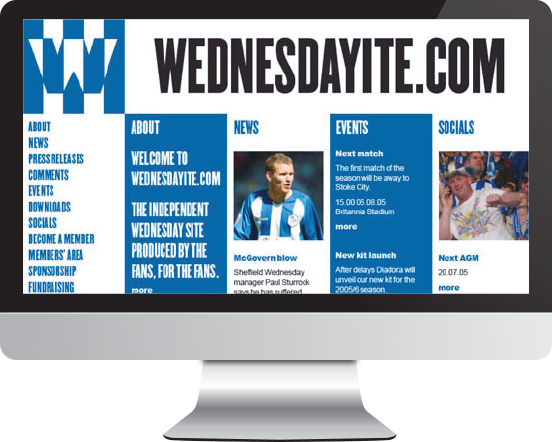 Atelier developed a mark that incorporated the stripes and the name. It was immediately adopted by the Wednesdayite board and within a few weeks Atelier had adapted it for T-shirts, car park signs, car bumper stickers, and the website.



Once it was out on the streets the logo was championed by the supporters. Atelier handed over the digital assets so that the Wednesdayites could use it wherever they needed to. On a recent visit to Hillsborough, we even found it on a beer pump. To have a post-match pint of real ale with real supporters was a very satisfying way of bringing the project to a conclusion.



Darryl Keys, Chairman, Wednesdayite (Sheffield Wednesday Supporters Society)