DESIGNED BY HAND
Hand, Notting Hill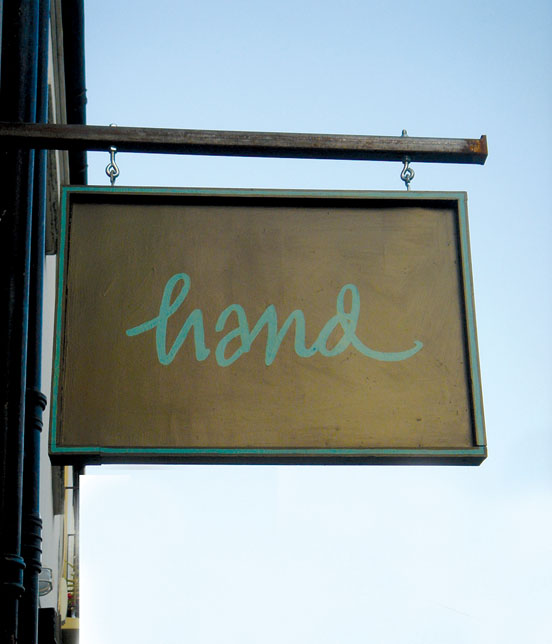 A visit to 'hand' has been described as "like shopping in a fabulous bazaar". The owners of 'hand' import a very eclectic range of items made by artisan craftsmen around the world and only stock items that are evidently handmade. To be selected for the shop a product must display originality and beauty and be made of 'honest' materials.
When we visited this new venture, we realised that it is the antidote to the predictable high street retail chain. The owners spoke of customers who had told them that they felt good buying something hand-crafted; they were not only supporting local traders but felt that they now owned something with meaning and value, that will outlast most manufactured purchases.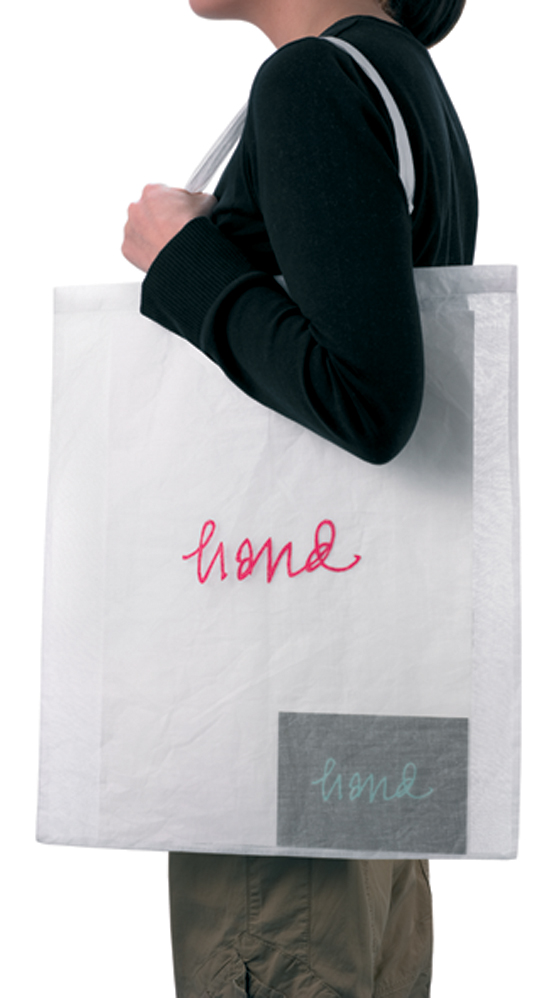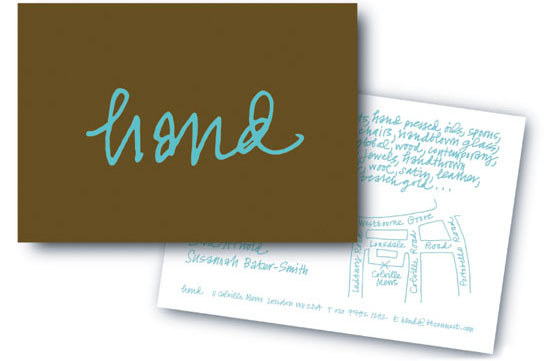 Obviously, we couldn't contemplate a design that wasn't hand-drawn. A simple handwritten name over the door, on bags, price labels, and till receipts was all that was needed to get this new venture up and running. Oh, and just to make sure that everyone could find the new shop — a hand-drawn map on its new flyer, of course.