OFF THE BEATEN TRACK
Tui Group
Simply Travel, part of the vast Tui group, provide a bespoke service in the highly competitive travel industry — their customers tend toward independent holidays, 'off the beaten track'. Our brief was to align this niche brand with the customers who would appreciate a very different kind of experience, full of insider tips and local know-how. 'Simply Travel' is also a clear statement, hinting at ease and comfort — all you have to be is curious.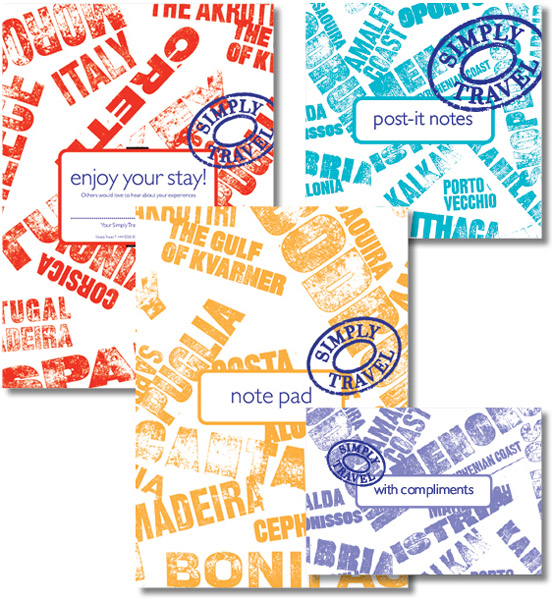 Our brand refreshment began with a comprehensive audit, which recommended we leave the passport stamp logo alone, focusing on reinforcing the scope and intimacy of the holidays. Lively travel stamps adorn stationery, ticketing, holiday materials and brochures whilst quirky underground adverts tell emotive holiday tales, expressed as typographic illustrations.
They crave the thrill of exploring the local culture — the striking layouts and basic colours with an informal 'travel stamp' create a very different mood from the adverts surrounding them — a visual journey, off the beaten track.